Thom Yorke Spotify criticism: Top producer accuses Radiohead singer of Twitter hypocrisy
Stephen Street says Yorke's band devalued digital music when they made their seventh album pay-what-you-like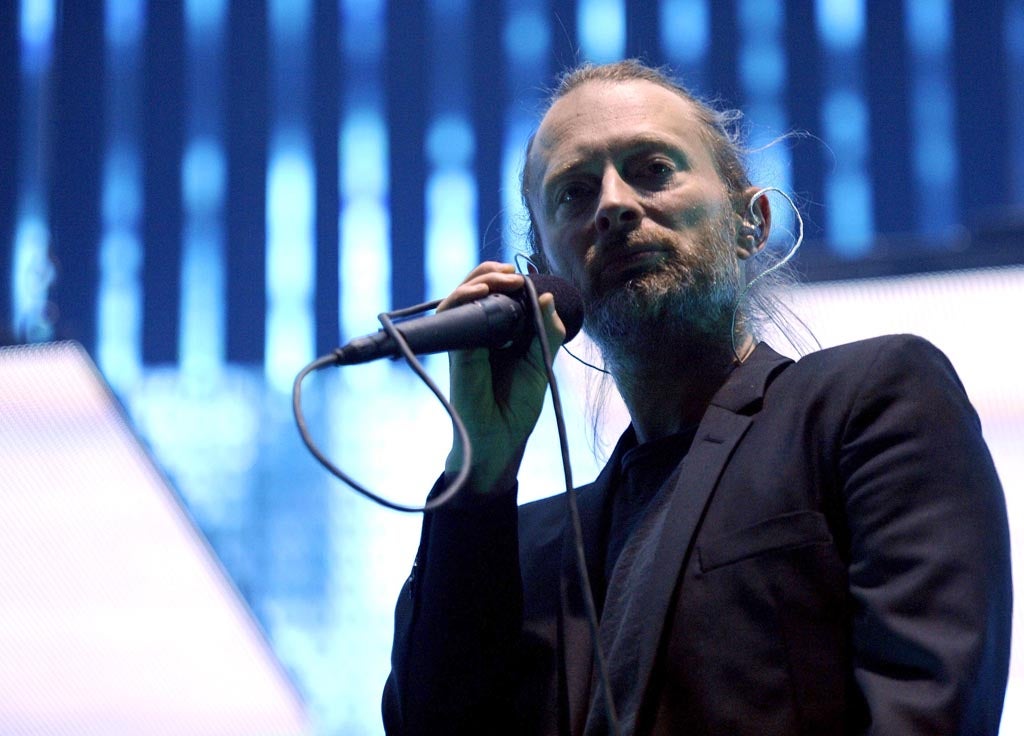 Thom Yorke has been accused of hypocrisy after pulling his music from Spotify in a dispute over how much the music streaming service pays out to artists in royalties.
The Radiohead frontman has withdrawn his solo recordings and those with his group Atoms For Peace from Spotify, after accusing the service, which has 25 million active users, of operating in the interests of shareholders not musicians.
Spotify, which offers unlimited access to 20 million songs if subscribers pay monthly fees of either £5 or £10, pays artists as little as 0.4p per stream – a song with one million plays would earn its performer just £3,800.
Yorke backed Nigel Godrich, Radiohead producer and member of Atoms For Peace, who issued a series of Tweets attacking Spotify.
Godrich wrote: "We're off of Spotify. It's bad for new music. The reason is that new artists get paid f**k all with this model. It's an equation that just doesn't work."
Yorke added: "Make no mistake, new artists you discover on Spotify will not get paid. Meanwhile shareholders will shortly be rolling in it. Simples." The singer said he was "standing up for our fellow musicians."
But Yorke's stance produced a riposte from Stephen Street, the award-winning producer of Blur and The Smiths. Street said Radiohead had played their role in devaluing digital music by allowing fans to download their In Rainbows album for free in 2007.
Street, who produced Blur's Parklife album, said on Twitter: "Bit rich coming from Thom Yorke that Spotify doesn't work for new artists. It's exactly what I said when Radiohead made their album available for free/ pay what you want a few years back.
"Suits superstars with 10 years of EMI investment behind them. It didn't help new upcoming artists at all. Gave the wrong message that music had no value. It's bitten you on the arse Thom!"
Atoms For Peace's AMOK (2013) and Yorke's solo effort The Eraser (2006) have been removed from Spotify. But classic Radiohead albums including OK Computer, which Godrich worked on, remain on the service under a previous licensing deal with EMI.
Godrich argued that artists are "scared" of the consequences if they fail to sign up to Spotify, which last month secured a coup by signing up Pink Floyd's back catalogue and is currently finalising a rights deal with another holdout, Oasis.
Whilst Spotify benefits established artists with a large back catalogue which has already recouped its investment in recording costs, Godrich said that artists on independent labels could no longer afford to make a living when "millions of streams gets them a few thousand dollars."
Spotify said that its goal was to "provide the financial support to the music industry necessary to invest in new talent and music."
A spokesman said: "We've already paid $500m to rightsholders so far and by the end of 2013 this number will reach $1bn. Much of this money is being invested in nurturing new talent and producing new great music." The company hopes Yorke and Godrich will agree to discuss their concerns in person.
Daniel Ek, Spotify co-founder, said that streaming new tracks often generated a greater revenue for artists than downloads. Jay-Z and Daft Punk had given their latest music to Spotify ahead of its official release date and not suffered any reduction in paid-for downloads.
Yorke and Godrich warned that Spotify represented "the same old industry bods trying to get a stranglehold on the delivery system." Universal, Sony and Warner Music are shareholders in the company, which is valued at $3 billion and has denied reports that it will soon be considering a flotation.
Industry insiders said Yorke may be at a financial disadvantage since he releases his music through the independent label XL Recordings. Independent artists claim that the major labels negotiated a higher royalty rate from Spotify when they agreed to licence their catalogue to the Swedish platform, which launched in 2008.
Join our commenting forum
Join thought-provoking conversations, follow other Independent readers and see their replies