Threads: Instagram app reaches 70 million sign-ups as it hurtles towards the size of Twitter
Meta's new platform is now easily the fastest-growing app in the world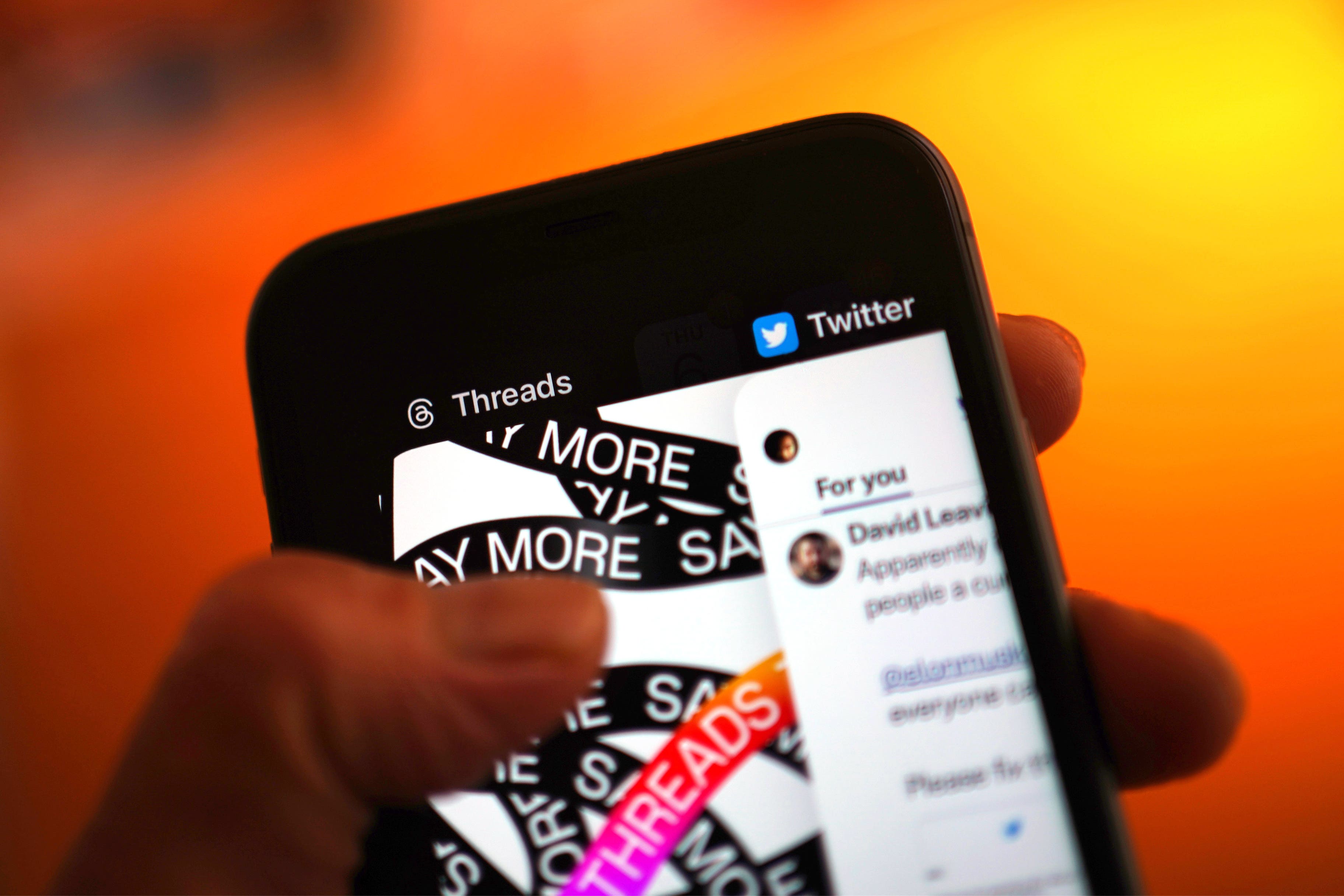 Threads, Instagram's new Twitter rival, has now hit 70 million sign-ups, parent company Meta has said.
The app is now easily the fastest-growing app in the world, and has seen the fastest growth of any app ever. That position was originally held by ChatGPT, but it took a couple of months for that app to reach 100 million users.
It also means that Threads is well on its way to the size of Twitter, its rival. That app had 229 million monthly active users in May 2022, according to a statement made before Elon Musk's buyout latest last year.
Meta revealed the latest sign-up numbers as it looked to highlight high-profile early adopters, including Selena Gomez, Khloe Kardashian and Lewis Hamilton.
It did not reveal how many posts had been made on the site, though that is already likely to be in the hundreds of millions.
Meta launched Threads – which uses Instagram branding and borrows accounts from the platform – late on Wednesday. Since then it has been growing quickly, with the number of users seemingly doubling every few hours.
Dubbed as the "Twitter-Killer", Threads was the top free app on Apple's App Store in the UK and US on Thursday. Its arrival comes after Meta chief executive Mark Zuckerberg and Twitter's Musk have traded barbs for months, even threatening to fight each other in a real-life mixed martial arts cage match in Las Vegas.
"The cage match has started, and Zuckerberg delivered a major blow. In many ways, it's exactly what you'd expect from Meta: Stellar execution and an easy-to-navigate user interface," Insider Intelligence principal analyst Jasmine Enberg said.
Twitter responded on Thursday by threatening to sue Meta, according to the publication Semafor, citing a letter delivered to Zuckerberg by a lawyer for Twitter. Twitter was not immediately available for comment. Reuters could not immediately verify the Semafor report.
Meta said no one on the Threads engineering team is a former Twitter employee.
Numerous competitors to Twitter have sprung up following Musk's $44 billion purchase of the social media platform last year, which was followed by a series of chaotic decisions that have alienated both users and advertisers. Musk's latest move involved limiting the number of tweets users can read per day.
Twitter's stumbles make room for a well-funded competitor like Meta Platforms, analysts and experts said, particularly because of its access to Instagram users and its advertising strength.
"Meta's release of Threads came at the perfect time to give it a fighting chance to unseat Twitter," said Niklas Myhr, professor of marketing at Chapman University, referring to the turmoil at Twitter after it limited the number of tweets users can see.
"Threads will be off to a running start as it is built upon the Instagram platform with its massive user base and if users adopt Threads, advertisers will be following closely behind."
Other competitors have found limited success. Mastodon, another Twitter-like app, has 1.7 million monthly active users, according to its website, while Twitter co-founder Jack Dorsey-backed Bluesky has about 265,000 users.
Join our commenting forum
Join thought-provoking conversations, follow other Independent readers and see their replies