Threads is already more than three times bigger than every Twitter rival combined
Twitter rival achieves 10-times the users of Donald Trump's Truth Social in just 12 hours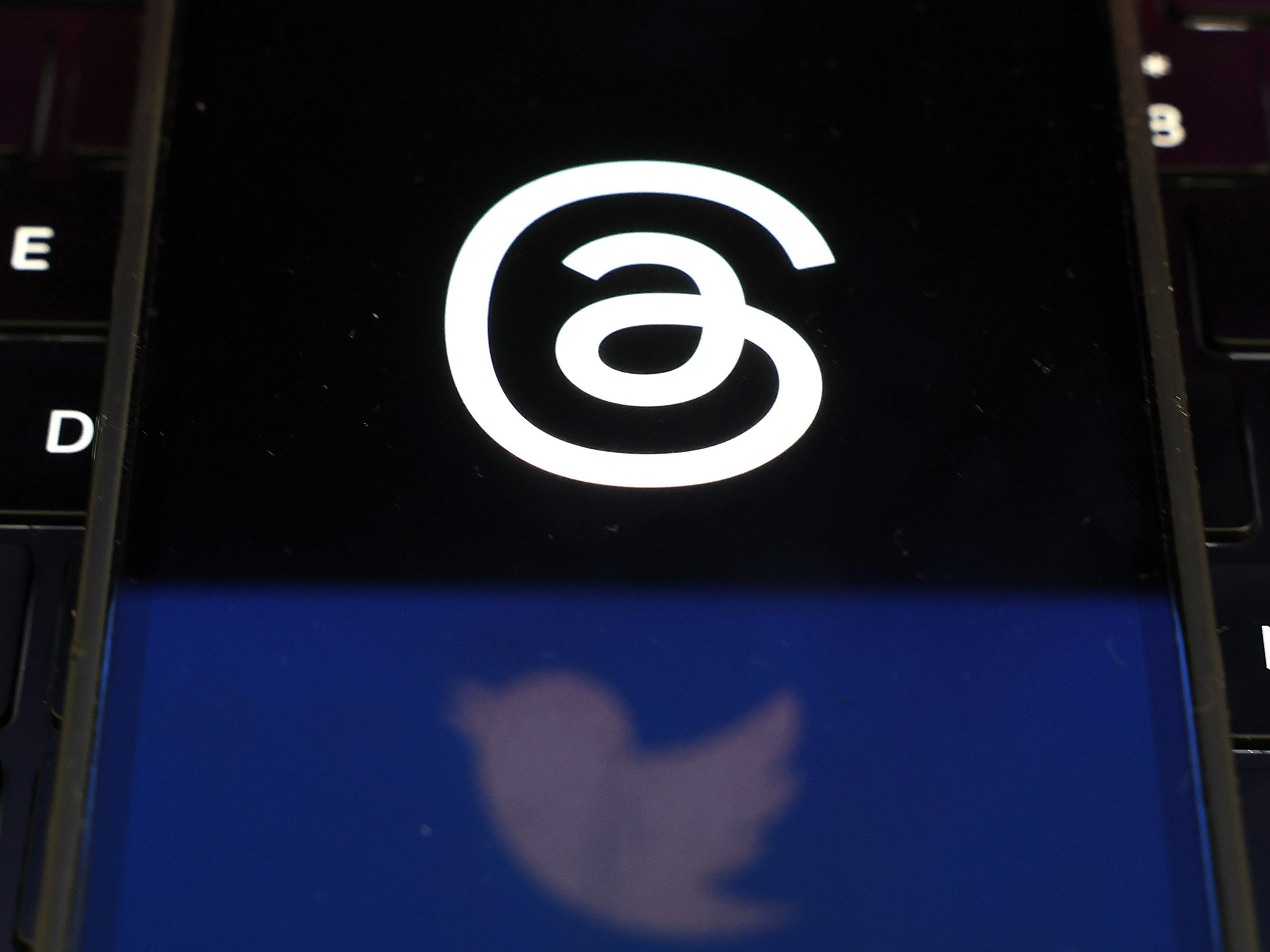 Mark Zuckerberg's Threads app has become the leading Twitter competitor within hours of launching, attracting three times as many users as all other rivals combined.
Parent company Meta, which also controls Facebook and Instagram, saw 22 million people sign up to its latest app offering within 12 hours of releasing it on Thursday.
The text-based social media app is designed to offer an alternative to Twitter, which has been blighted with issues and controversies since Elon Musk took it over last year.
Other Twitter rivals, including Donald Trump's Truth Social, are yet to reach a critical mass to make them serious contenders in the space. The former US president's app has around 2 million monthly active users, while Bluesky, Mastodon, Parler and Tribel have an estimated 4.5 million users combined.
It took Twitter roughly three years to reach the number of users that Threads achieved in its first day, however Mr Musk's app still has more than 10-times the number of active users.
Thread's user growth puts it in line to become the fastest growing app of all time, with no other launch seeing as many users sign up in a single day. Early adopters of Threads include singer Jennifer Lopez, NFL star Tom Brady and adventurer Bear Grylls.
Despite this success, it remains a long way off the number of Twitter users, which had an estimated 330 million monthly active users in the first half of the year.
It is unclear how many of the new Threads users were already Twitter users, and whether they will make the switch permanently if they were regular users of Mr Musk's platform.
Some analysts believe Threads could potentially become the most popular text-based social media app, given that it arrives at a time of growing dissatisfaction with Twitter among some users.
"Threads looks set to be the Twitter killer, and comes at the worst possible time for Elon Musk's doomed social network," said Drew Benvie, chief executive of consultancy firm Battenhall.
"The long anticipated alternative to Twitter will offer Instagram's two billion users a more reliable and useful way of using social media that Twitter used to do so well. But with Twitter becoming more unreliable, costly and unsafe than ever, I expect users will vote with their fingers."
Join our commenting forum
Join thought-provoking conversations, follow other Independent readers and see their replies