TikTok: Creators and users react to Trump's ban
'TikTok you will be missed,' one user tweeted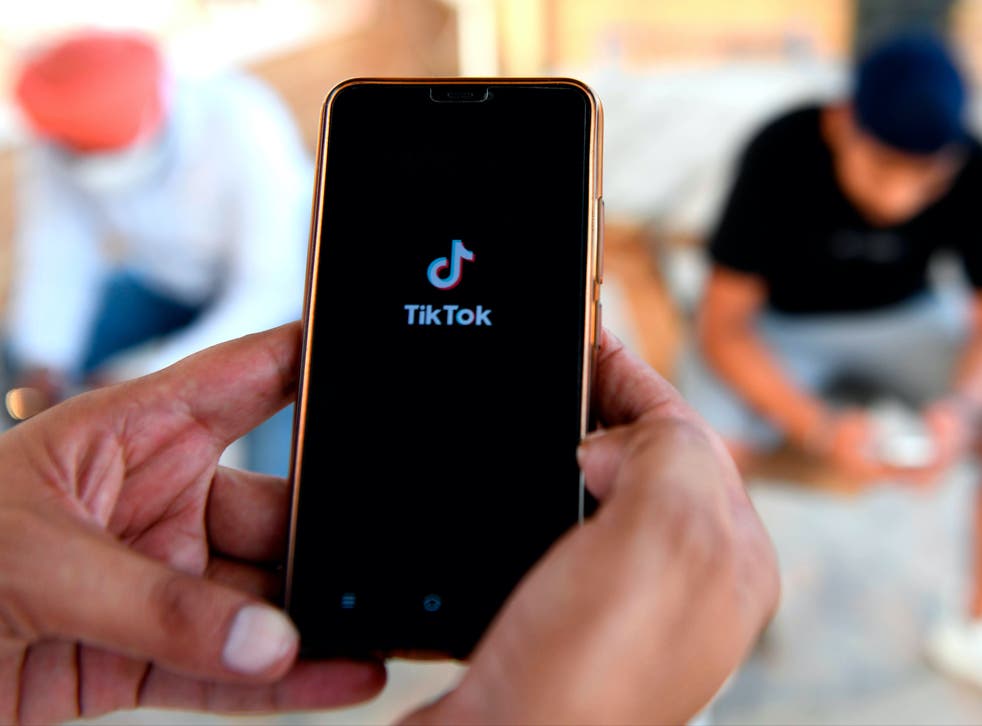 Leer en Español
TikTok users and creators are mourning the app after the Trump administration announced it would be banning the platform.
On Friday, the US Department of Commerce announced TikTok and WeChat would be banned from the US app store starting Sunday.
Although users who have already downloaded the app are still able to use it, TikTok faces the possibility of a full ban on 12 November if the company is unable to alleviate the Trump administration's national security concerns.
While President Trump has been threatening to ban Chinese-owned TikTok for the last few months, the move still came as a shock to many of the app's more than 100m US users.
On Twitter, reactions to the announcement were mostly negative, with many users expressing their disappointment over the president's decision to focus on TikTok rather than more pressing current events, such as the coronavirus pandemic.
"So let me get this straight. We are in the middle of a pandemic that has killed 200k Americans, the economy is trash, and there are mass protests against police brutality but Trump wants to focus on banning TikTok?" one person tweeted.
Another said: "So TikTok is a national emergency but a global pandemic is not."
The move prompted some users to suggest that the president's decision to ban the app wasn't actually due to security concerns but rather because of reports TikTok was linked to poor supporter turnout at his rally in Tulsa in June.
"This is just Trump being petty and immature because teens used TikTok to troll his Covid-spreading Tulsa rally," one person suggested. "It has nothing to do with China or national security. Trump cannot stand to have his ego bruised."
Someone else tweeted: "I still think it's because of Trump's vengeance against TikTok for sabotaging his rally. So he's shutting them down. It's that simple."
Despite the reasons for the ban, TikTok users lamented the loss of an app that allowed them to be creative and connect with fans and like-minded users.
"TikTok is the only app where people have expressed interests in my art or other content and thinking of it getting banned makes me feel extremely hopeless lol," one user tweeted.
Another said: "You think you can hurt my feelings? I just started working on growing a following on TikTok to promote my books... and now it's getting banned."
"TikTok is literally the only thing that has brought some of us any sort of joy during the pandemic," someone else said. "It's comedic relief for so many people. And a creative outlet. A way to spread important information in a fun way."
Some of the app's most popular users have also spoken out against the president's decision.
On 1 August, Ariel Martin, who goes by Baby Ariel on TikTok, where she has more than 34.7m followers, tweeted: "I hate Donald Trump."
Griffin Johnson, who has more than 9.2m followers on the app, previously tweeted: "TikTok has given me a lot of friends & memories that I will forever be thankful for."
Following the news of the impending ban, Johnson tweeted that he and fellow creators would be "on that Triller grind," referring to TikTok's rival app.
With limited time before the app is no longer available to download, others took the opportunity to try out TikTok for the first time, if only out of spite.
"Did I just download TikTok for no good reason other than to possibly play a very small part in making Trump mad? Yes. Yes I did," one person tweeted.
Register for free to continue reading
Registration is a free and easy way to support our truly independent journalism
By registering, you will also enjoy limited access to Premium articles, exclusive newsletters, commenting, and virtual events with our leading journalists
Already have an account? sign in
Register for free to continue reading
Registration is a free and easy way to support our truly independent journalism
By registering, you will also enjoy limited access to Premium articles, exclusive newsletters, commenting, and virtual events with our leading journalists
Already have an account? sign in
Join our new commenting forum
Join thought-provoking conversations, follow other Independent readers and see their replies