TikTok ban would 'set really bad long-term precedent', says Mark Zuckerberg
Facebook boss says it 'could very well have long-term consequences in other countries around the world'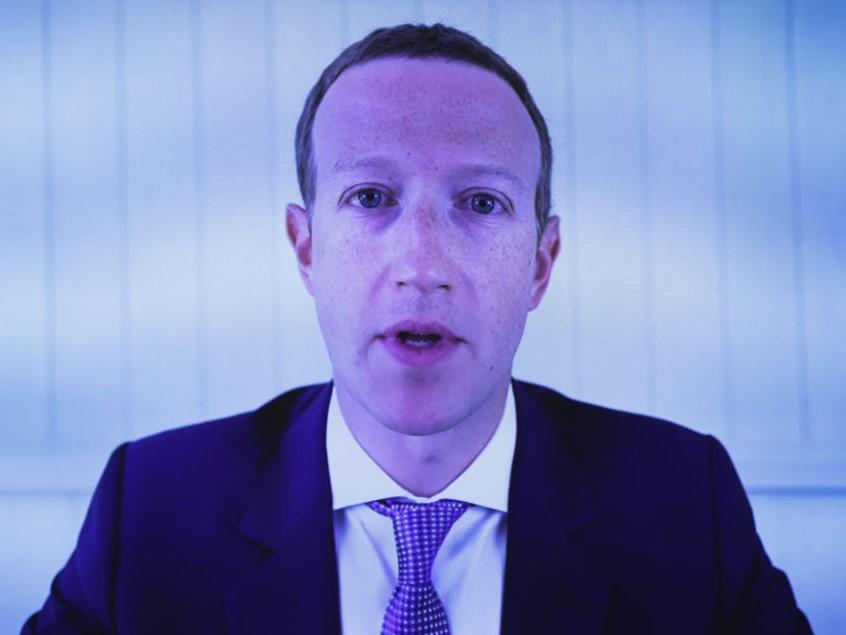 Facebook CEO Mark Zuckerberg has said he is "really worried" about the prospect of rival social media app TikTok being banned in the US.
The technology billionaire told employees at a staff meeting that President Donald Trump's plan to ban the Chinese-owned app would set "a really bad long-term precedent".
Trump signed an executive order on Thursday that would prevent TikTok from operating in the US unless it is sold to a non-Chinese company, claiming that apps like TikTok "threaten the national security, foreign policy, and economy of the United States".
During the Facebook meeting on Thursday, Buzzfeed reported that Mr Zuckerberg refused to confirm whether the company is in discussions to acquire TikTok, adding that he had concerns about the potential ban.
"I just think it's a really bad long-term precedent, and that it needs to be handled with the utmost care and gravity whatever the solution is," he said.
"I am really worried ... it could very well have long-term consequences in other countries around the world."
Facebook is currently banned in China, along with several other apps developed by US technology giants like Google.
Facebook birthday: 15 defining moments for the social network
Show all 15
Mr Zuckerberg conceded that there may be legitimate reason for the Trump administration to target TikTok due to the nature of the app.
"I certainly think that there are valid national security questions about having an app that has a lot of people's data that follows the rules of another country, a government that increasingly is kind of seen as a competitor," he said.
Last year, a leaked recording from an internal Facebook meeting revealed Mr Zuckerberg's "plan of attack" to compete with the hugely popular viral app.
Among his strategies were new apps from Facebook and Facebook-owned Instagram that offer similar short-form video sharing features.
Earlier this week, Instagram launched a brand new feature called Reels, which allows users to create 15-second videos that can be set to music – much like TikTok.
Instagram's vice president of product denied copying TikTok, claiming instead that it was using a format that has been around for many years.
"TikTok certainly didn't invent short-form video," he told the Press Association. "I think they've done a lot of really amazing work to make it their own, and I think we've been inspired by that great work, but then want to take that and integrate that into Instagram in a different way."
Join our commenting forum
Join thought-provoking conversations, follow other Independent readers and see their replies