TikTok 'Skull-Breaker Challenge' prompts warning over severe injuries
'It's not funny... it certainly won't make you TikTok famous'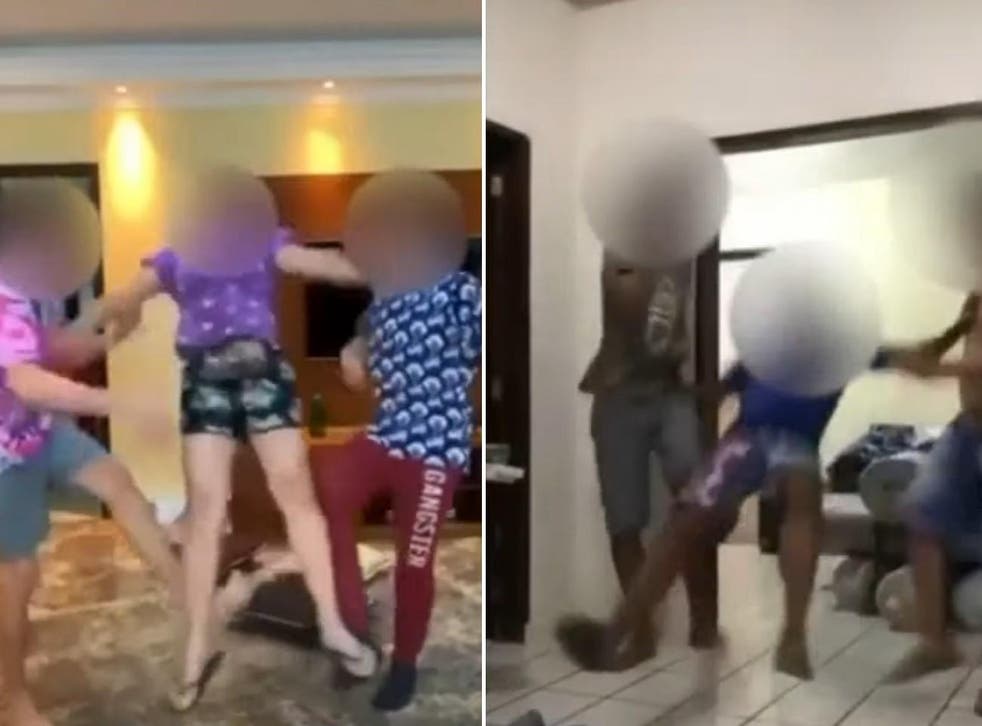 TikTok has been forced to issue a safety warning after a viral prank caused serious injuries to users of the popular app.
The 'Skull-Breaker Challenge' has already led to one teenager in the UK being hospitalised with a severe spinal injury, while another in the US suffered a seizure and concussion.
The prank involves two people standing either side of a target and sweeping their legs from underneath them when they jump, causing them to hit the back of their head on the floor.
TikTok encouraged users to report any content that "looks questionable" in order to prevent it from spreading online.
"The safety of users is our top priority at TikTok, and we do not allow content that encourages or replicates dangerous challenges that might lead to injury," TikTok said in a post to its website.
"Nobody wants their friends or family to get hurt filming a video or trying a stunt. It's not funny – and since we remove that sort of content, it certainly won't make you TikTok famous."
Gadget and tech news: In pictures

Show all 25
TikTok has taken down many of the videos showing people taking part in the Skull-Breaker Challenge, however some continue to be shared on platforms like YouTube.
Since launching in 2016, TikTok has amassed more than 800 million users around the world, largely from a younger demographic. Many of those taking part in the latest trend appear to be under the age of 18.
Prosecutors in Camden County in New Jersey have charged two teenagers with aggravated assault after they allegedly injured another minor by taking part in the challenge.
Acting Camden County Prosecutor Jill Mayer issued a warning to parents of children who use TikTok.
"Please talk to your children about the potential consequences when you participate in a 'challenge' or online trend," she said.
"While the challenges may seem funny or get views on social media platforms, they can have serious and long lasting health consequences."
The school district where the incident took place also sent a letter to parents warning them of the "extreme unintended outcomes" of the TikTok challenge.
"Recently, a few CHPS students attempted to replicate 'pranks' or 'challenges' they saw on TikTok, and other platforms, resulting in classmates being injured – physically and emotionally," Cherry Hills Public Schools superintendent Joseph Meloche wrote in the letter.
"Often, children act impulsively and without considering the consequence of their actions. If your child has an electronic device, ask them to share what apps they are viewing and using."
Register for free to continue reading
Registration is a free and easy way to support our truly independent journalism
By registering, you will also enjoy limited access to Premium articles, exclusive newsletters, commenting, and virtual events with our leading journalists
Already have an account? sign in
Register for free to continue reading
Registration is a free and easy way to support our truly independent journalism
By registering, you will also enjoy limited access to Premium articles, exclusive newsletters, commenting, and virtual events with our leading journalists
Already have an account? sign in
Join our new commenting forum
Join thought-provoking conversations, follow other Independent readers and see their replies