'Touchless touchscreen' could fight future epidemics, researchers say
'Technology could help reduce the risk of Covid-19 transmission,' engineers say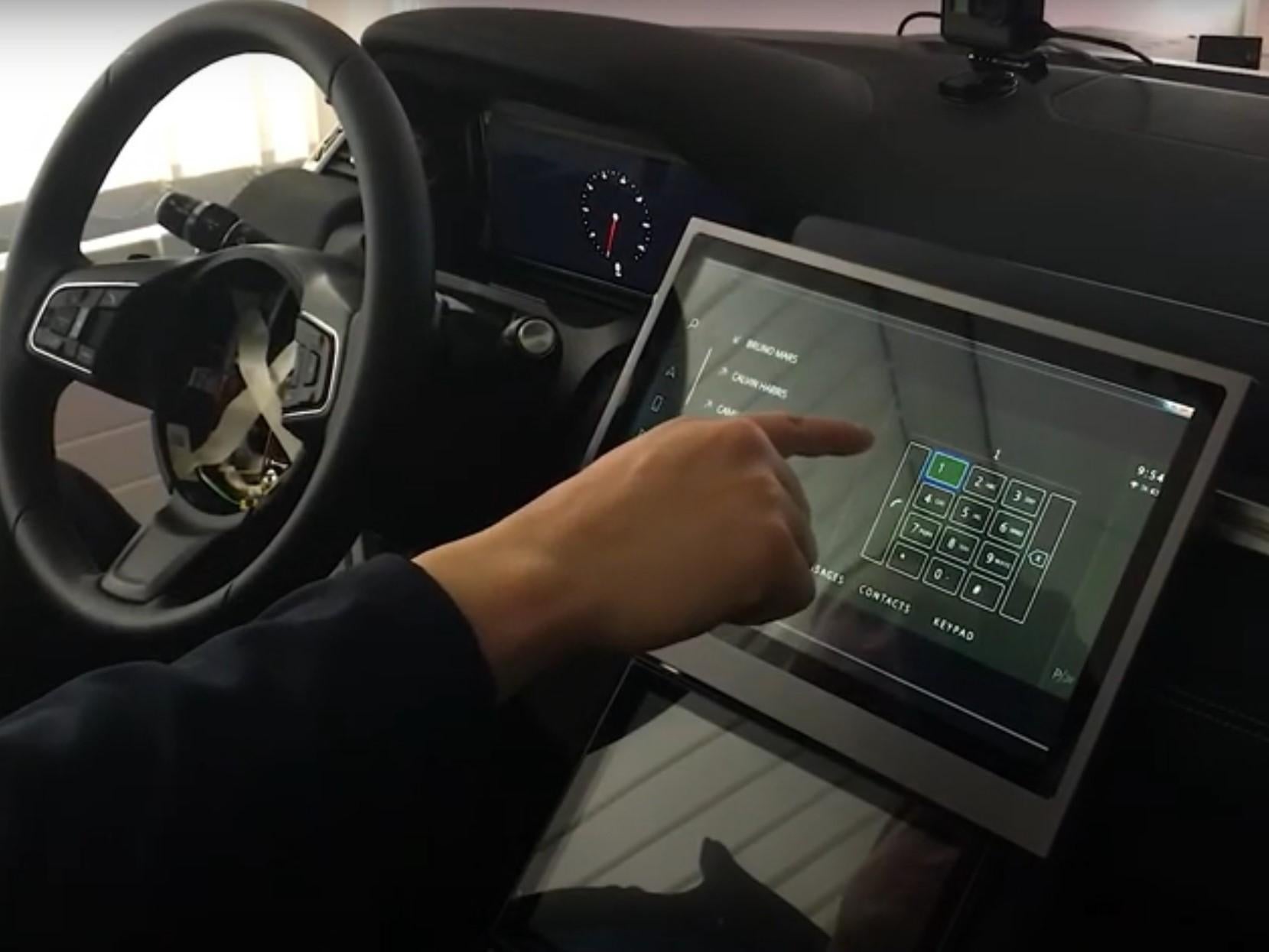 Cambridge University researchers have developed a "no-touch touchscreen" that uses artificial intelligence to predict a user's intention before their hand reaches the display.
The screen was originally designed for use in cars, but the engineers who built it claim it could also have widespread applications during a pandemic.
The "predictive touch" technology can be retrofitted to existing displays and could be used to prevent the spread of pathogens on touchscreens at supermarket check-outs, ATMs and ticket terminals at railway stations.
Studies have shown that coronavirus can remain on plastic and glass for anywhere between two hours and a week, meaning touchscreens in public places need to be constantly disinfected to prevent transmission.
"Touchscreens and other interactive displays are something most people use multiple times per day, but they can be difficult to use while in motion, whether that's driving a car or hanging the music on your phone while you're running," said Simon Godsill from the university's department of engineering.
"We also know that certain pathogens can be transmitted via surfaces, so this technology could help reduce the risk for that type of transmission."
Gadget and tech news: In pictures
Show all 25
The technology works by predicting where a user intends to touch the screen as they begin the hand movement towards the screen. A combination of AI and sensors determine the user's intent in real time by also tracking contextual information like the user's profile, environmental conditions and an eye-gaze tracker.
Other touch-free technologies include gesture control, which can be found on the latest generation of Google and Samsung smartphones, as well as some smart TVs.
Haptic feedback technology also offers a way to interact with digital devices and environments, though it still needs developing and is yet to see broad commercial use.
"Our technology has numerous advantages over more basic mid-air interaction techniques or conventional gesture recognition, because it supports intuitive interactions with legacy interface designs and doesn't require any learning on the part of the user," said Dr Bashar Ahmad, who led the development of the touchless screen.
"It fundamentally relies on the system to predict what the user intends and can be incorporated into both new and existing touchscreens and other interactive display technologies."
Join our commenting forum
Join thought-provoking conversations, follow other Independent readers and see their replies