Donald Trump's tweet that North Korea claims was 'declaration of war' won't be deleted, Twitter says
It is permissable to potentially incite global war because it is 'newsworthy', Twitter suggests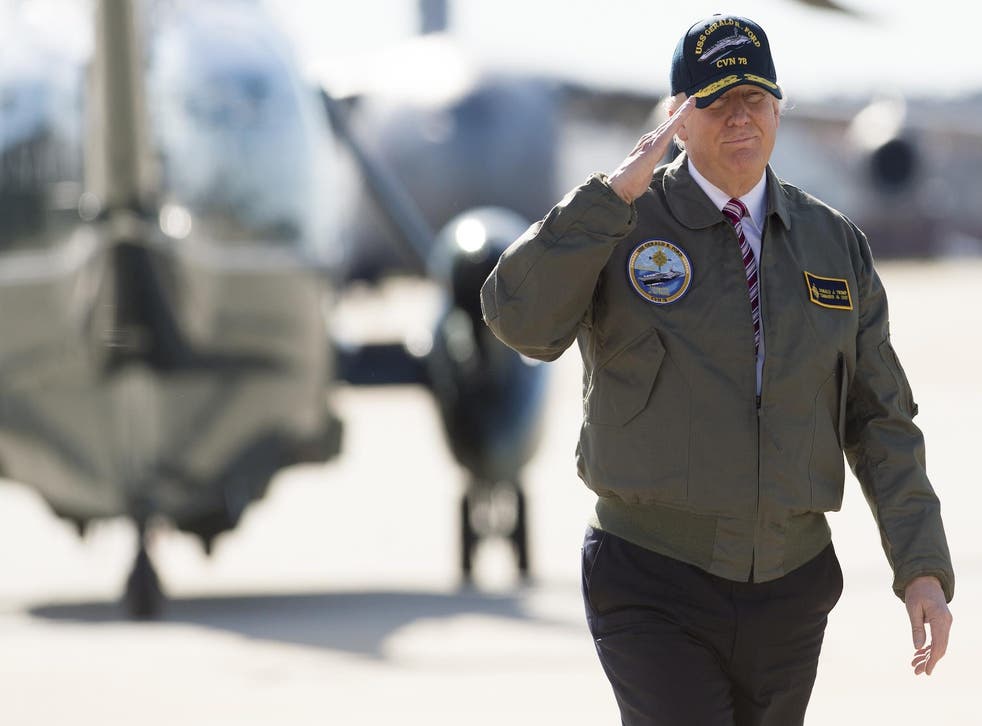 Twitter says it will not delete a tweet by Donald Trump, despite the fact that another country understands it to be a "declaration of war".
Mr Trump's post, in which he said that the North Korean leadership "won't be around much longer", was said by North Korea's foreign minister to be a declaration of war. But Twitter says that potentially declaring war doesn't break its terms of use, since it is newsworthy, and so the tweet will remain on the service.
It posted a run of messages, making clear that a number of people asked whether the message violated its policy on violent threats But it said that it considers a "number of factors" and that one of them is "newsworthiness" – suggesting the tweet will stay up because it is in the "public interest".
Life in North Korea captured with a mobile phone

Show all 30
"We hold all accounts to the same Rules, and consider a number of factors when assessing whether Tweets violate our Rules," the company wrote in a long tweet thread on its 'Policy' account. "Among the considerations is newsworthiness and whether a Tweet is of public interest.
"This has long been internal policy and we'll soon update our public-facing rules to reflect it. We need to do better on this, and will.
"Twitter is committed to transparency and keeping people informed about what's happening in the world. We'll continue to be guided by these fundamental principles."
The run of tweets was met with thousands of replies, many of which were taking issue with the fact that Twitter appeared to be suggesting that violent threats were permissable if they had been judged "newsworthy".
Twitter has been repeatedly criticised for its role in helping Mr Trump get elected, and then promoting many of his presidency's most controversial moments. Twitter co-founder Evan Williams said he was "sorry" if the site had allowed Mr Trump to become president, but later said that the site he helped establish wasn't the main reason that Hillary Clinton lost.
Register for free to continue reading
Registration is a free and easy way to support our truly independent journalism
By registering, you will also enjoy limited access to Premium articles, exclusive newsletters, commenting, and virtual events with our leading journalists
Already have an account? sign in
Register for free to continue reading
Registration is a free and easy way to support our truly independent journalism
By registering, you will also enjoy limited access to Premium articles, exclusive newsletters, commenting, and virtual events with our leading journalists
Already have an account? sign in
Join our new commenting forum
Join thought-provoking conversations, follow other Independent readers and see their replies