Trump's online store taken down
The stores of both the Trump Organisation and the Trump campaign have been removed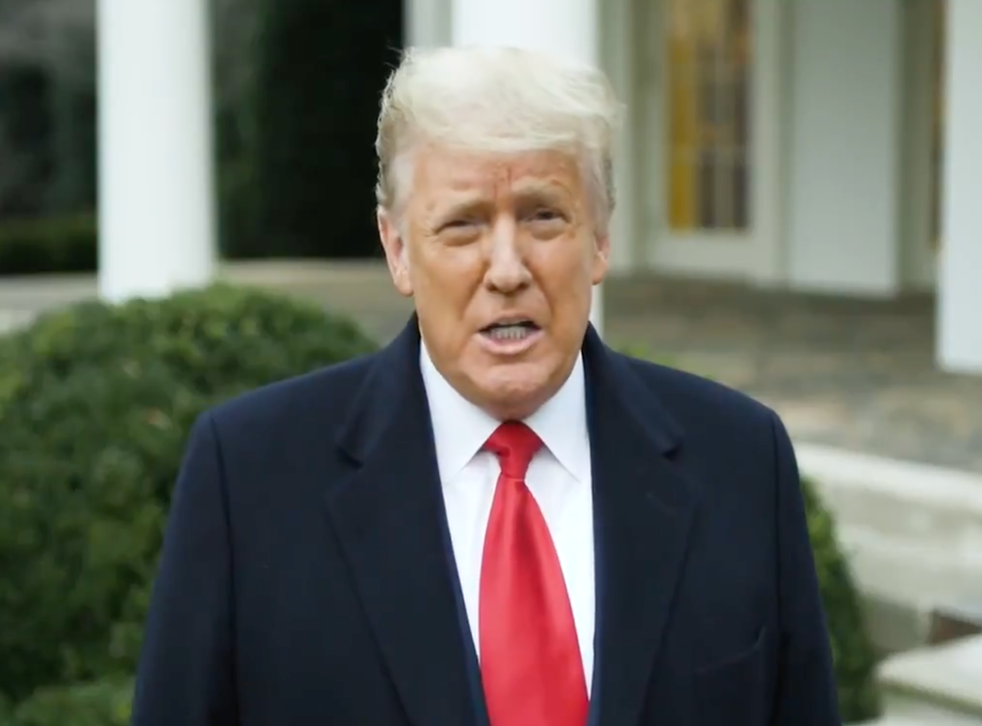 President Donald Trump's stores have been taken offline in response to the riots at the Capitol Building yesterday.
Visitors to both TrumpStore.com (the official shop of the Trump Organisation) and shop.donaldjtrump.com (the Trump campaign's store) are met with error messages that say the "shop is unavailable".
This is because Shopify, the shopping platform that hosted both websites, say the president has broken its terms and conditions.
"Shopify does not tolerate actions that incite violence," the company said in a statement. "Based on recent events, we have determined that the acts by President Donald J. Trump violate our Acceptable Use Policy, which prohibits promotion or support of organizations, platforms or people that threaten or condone violence. As a result, we have terminated stores affiliated with President Trump."
Both sites were removed Thursday morning after the company's trust and safety team determined Mr. Trump's comments on Wednesday violated the company's policies, a spokeswoman for Shopify told the Wall Street Journal.
Mr Trump's press office did not immediately respond to a request for comment from The Independent.
Today, Snapchat joined Twitter and Facebook in blocking Donald Trump from posting content from his account.
Mr Trump would not be able to share new content until the company lifts the restriction, which was implemented before he sent out the infamous video addressing the rioters.
In the video, Mr Trump said that the "landslide" election was fraudulent and "stolen from us", before telling rioters that there has to be "law and order" and to "go home in peace".
Facebook and Instagram have "indefinitely" banned the president following the violence in Washington, DC. It is unclear if Twitter will take similar action, although the company has said that it is "continuing to evaluate the situation in real-time, including examining activity on the ground and statements made off Twitter."
"We will keep the public informed, including if further escalation in our enforcement approach is necessary", the company continued in a statement.
Register for free to continue reading
Registration is a free and easy way to support our truly independent journalism
By registering, you will also enjoy limited access to Premium articles, exclusive newsletters, commenting, and virtual events with our leading journalists
Already have an account? sign in
Register for free to continue reading
Registration is a free and easy way to support our truly independent journalism
By registering, you will also enjoy limited access to Premium articles, exclusive newsletters, commenting, and virtual events with our leading journalists
Already have an account? sign in
Join our new commenting forum
Join thought-provoking conversations, follow other Independent readers and see their replies