Tumblr deletes millions of white supremacist reblogs after new policy update
The social media site says it has removed over 4.5 million reblogs in an attempt to rid the site of hateful content on the platform.
Adam Smith
Wednesday 06 May 2020 09:37 Comments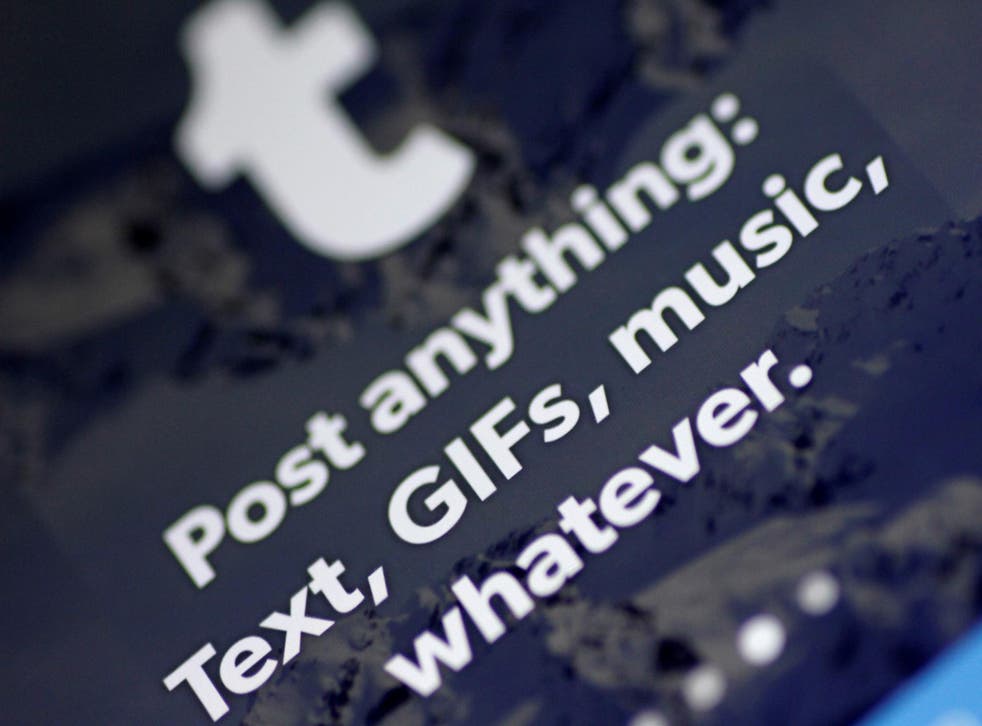 Blogging site Tumblr will delete millions of posts after updating its policy on hate speech to crack down on the spread of white supremacism and Nazism on its platform.
In a post that was published on Monday, the company said that much of the hate speech it found originated from blogs that had already been terminated. What was left, instead, were reblogs – similar to retweets on Twitter - which allow messages on one blog to be quickly shared to another.
Tumblr says that since reblogs "rarely contained the kind of counter-speech that serves to keep hateful rhetoric in check" it has had to change its approach to stop those ideas being spread unquestioned.
"We identified nearly a thousand blogs that were previously suspended for blatantly violating our policies against hate speech. Most of them were Nazi-related blogs. Earlier this week, we began the process of removing all reblogs stemming from the original posts on those previously suspended blogs" the company continued.
Some 4.47 million reblogs have apparently been deleted ​as a part of this process, Tumblr wrote in the post. From now, all blogs suspended for hate speech will be evaluated by the social giant, and will now consider mass-deleting reblogs if it finds it necessary.
Social media sites have found it challenging to balance the deletion of hateful content with the protection of freedom of speech – something that the Tumblr community generally considers vital. When Tumblr was purchased by Yahoo in 2018, there was mass-uproar over the company's decision to ban all adult content on the platform, since Tumblr gained notoriety for its NSFW (Not Safe For Work) texts and images.
Since then the company has been purchased by Wordpress-owner Automattic, yet has not reversed the ban implemented when the company was under Verizon-owned Yahoo. "We wouldn't make a change like this without considering the impact to your freedom of expression," the company nevertheless posted, following up that there is "no silver bullet solution, AI, or algorithm that can perfectly target hate speech."
Register for free to continue reading
Registration is a free and easy way to support our truly independent journalism
By registering, you will also enjoy limited access to Premium articles, exclusive newsletters, commenting, and virtual events with our leading journalists
Already have an account? sign in
Join our new commenting forum
Join thought-provoking conversations, follow other Independent readers and see their replies