Turkish Twitter ban renewed as PM vows to 'rip out its roots'
Recep Tayyip Erdogan's office said the ban was in response to the company's 'defiance' in failing to comply with hundreds of court rulings since last January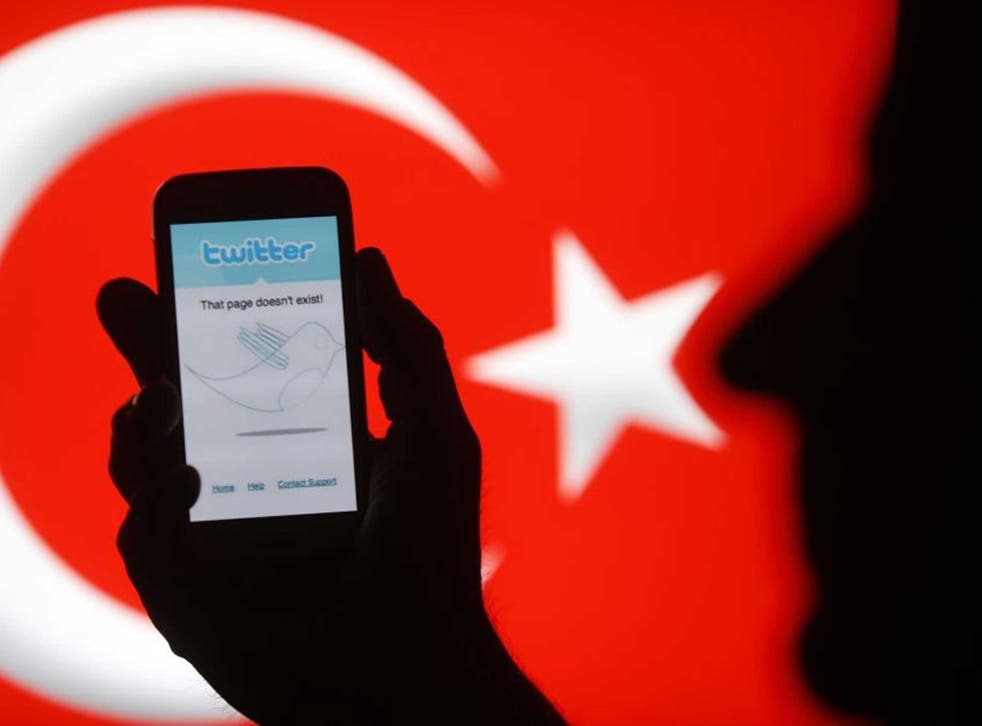 Turkey's Prime Minister, Recep Tayyip Erdogan, has launched a fresh attack on Twitter as authorities continued to block access to the site yesterday and expanded the reach of their controversial crackdown.
Amid an outcry from free-speech groups, governments and the White House, the ban of Twitter continued into a second day after Mr Erdogan vowed to "rip out the roots" of the social networking site. Yesterday, after many Turks reportedly evaded the ban by using alternative Domain Name Systems (DNS), the government was said to have tried to block DNS servers.
Mr Erdogan's ban on Twitter – where wire-tapped recordings alleging widespread government corruption had been leaked ahead of local elections on 30 March – caused use of the site to rise by an estimated 136 per cent. Twitter reported that in the 24 hours after the ban, 2.5 million messages were posted. "Apparently, alternate DNS servers are also blocked in Turkey. New settings are being circulated," wrote one Twitter user yesterday.
A Twitter statement said: "We stand with our users in Turkey who rely on Twitter as a vital communications platform. We hope to have full access returned soon."
Mr Erdogan's office said in a statement that the ban on Twitter was in response to the company's "defiance" in failing to comply with hundreds of court rulings since last January. "Twitter has been used as a means to carry out systematic character assassinations by circulating illegally acquired recordings, fake and fabricated records of wire tapping."
In recent weeks, audio recordings have been released via Twitter on an almost daily basis purporting to be telephone conversations between senior government members and businessmen that revealed alleged corruption. "It is difficult to comprehend Twitter's indifference, and its biased and prejudiced stance," Mr Erdogan's office said. "We believe that this attitude... creates an unfair and inaccurate impression of our country."
The government has said it is in talks with Twitter and that the ban would be lifted if the San Francisco-based firm appointed a representative in Turkey and agreed to block content when requested to by Turkish courts.
Register for free to continue reading
Registration is a free and easy way to support our truly independent journalism
By registering, you will also enjoy limited access to Premium articles, exclusive newsletters, commenting, and virtual events with our leading journalists
Already have an account? sign in
Register for free to continue reading
Registration is a free and easy way to support our truly independent journalism
By registering, you will also enjoy limited access to Premium articles, exclusive newsletters, commenting, and virtual events with our leading journalists
Already have an account? sign in
Join our new commenting forum
Join thought-provoking conversations, follow other Independent readers and see their replies