New TV licence fee guidelines: How to watch television legally without paying £145.50 fee
Offenders could be issued with a conditional discharge instead of an automatic fine from April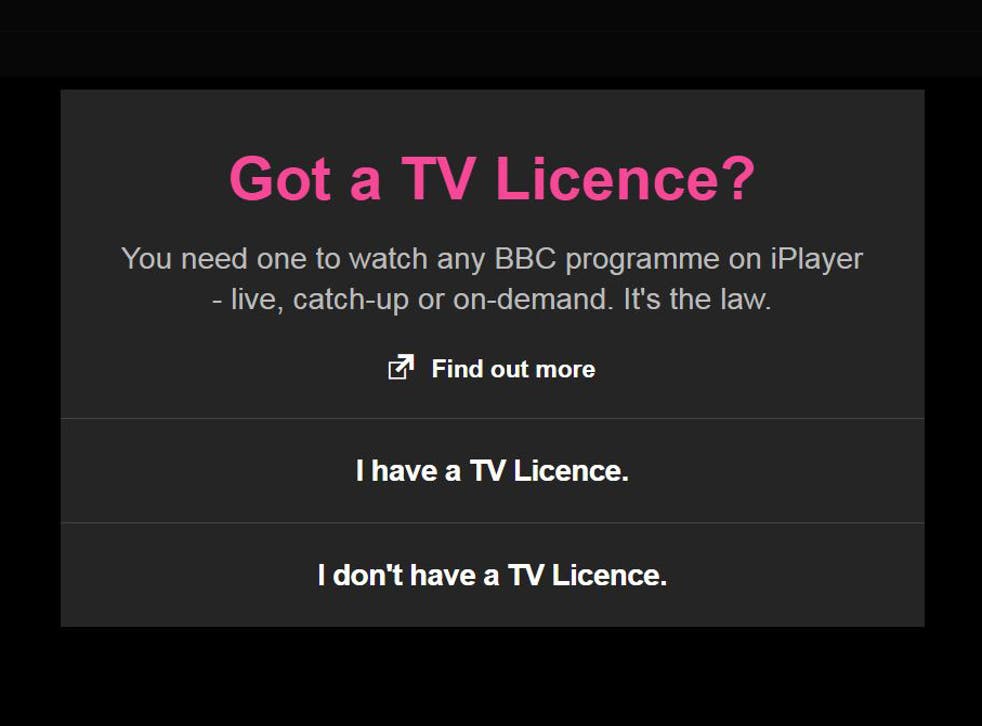 We're all familiar with that annoying pop-up you have to dismiss every time you watch iPlayer. What you might not know, however, is that it's actually lying.
A change in sentencing guidelines for magistrates means that people caught without a valid TV licence will soon be able to avoid an automatic fine, but there are ways to legally watch TV without parting with the annual £145.50 fee.
You don't need a TV licence if you don't watch or record live TV or BBC iPlayer, which introduced its own stricter set of rules last September. However, there is a loophole.
You can still legally access the service without a licence if you only do so with a device that's powered by its internal batteries and isn't connected to an aerial or plugged into the mains.
The TV shows you'll be bingeing in 2017

Show all 27
You can also watch on-demand services, such as Netflix, All4, ITV Hub, Amazon Prime Video, My5 and YouTube without a TV licence.
"Whatever device you are using and however you're watching, you need to be licensed to watch programmes at the same time as they are shown on TV, or live on an online TV service," a spokeswoman from TV Licensing told the Mirror.
Although she added, "Fewer than 2 per cent of households only watch catch-up TV so don't need a licence."
The new guidelines issued by the Sentencing Council state that, from April, TV licence-dodgers could be issued with a conditional discharge instead of an automatic fine, which means they would escape punishment unless they committed another offence within a set period of time.
Magistrates will also be able to exercise leniency in cases where an offender has made a genuine mistake, been without a TV licence for a short period of time or experienced "significant financial hardship" due to "exceptional circumstances".
Register for free to continue reading
Registration is a free and easy way to support our truly independent journalism
By registering, you will also enjoy limited access to Premium articles, exclusive newsletters, commenting, and virtual events with our leading journalists
Already have an account? sign in
Register for free to continue reading
Registration is a free and easy way to support our truly independent journalism
By registering, you will also enjoy limited access to Premium articles, exclusive newsletters, commenting, and virtual events with our leading journalists
Already have an account? sign in
Join our new commenting forum
Join thought-provoking conversations, follow other Independent readers and see their replies