Twitch plays Pokémon: the largest massively multiplayer Pokémon game is beautiful chaos
An online multiplayer stream of the classic game has attracted more than 5 million views and turned the relatively easy title into a chaotic challenge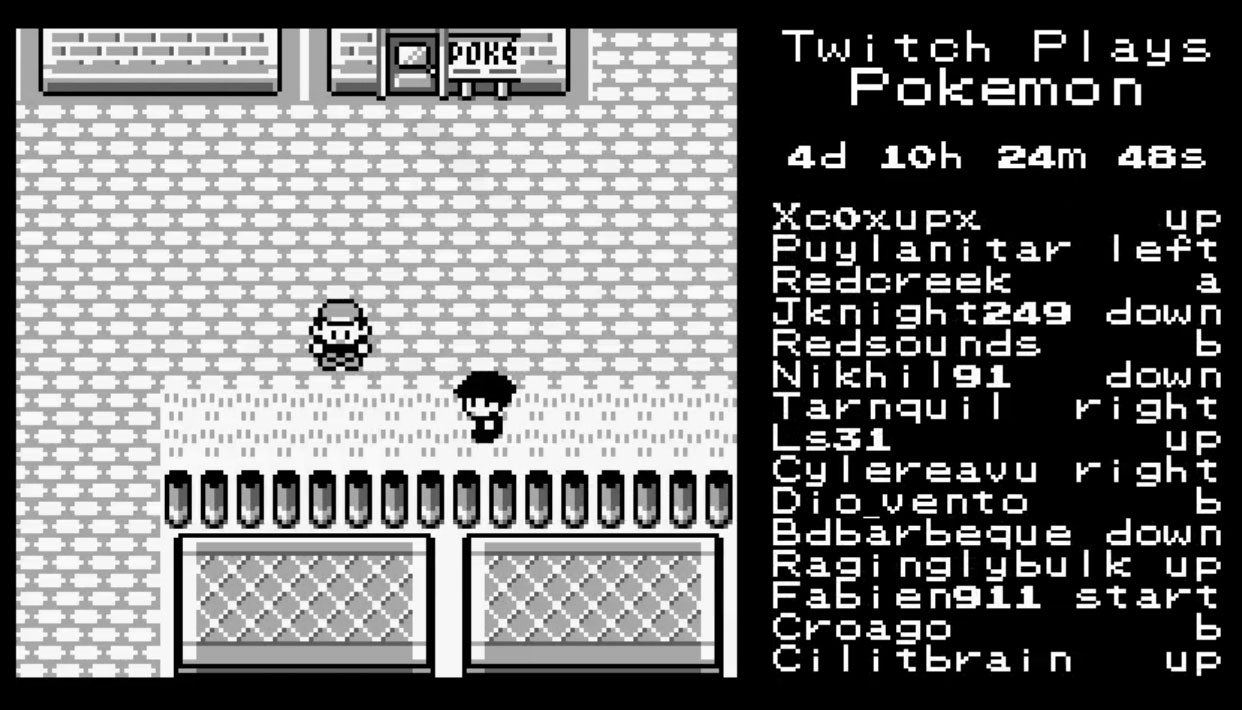 An online multiplayer version of the original Pokémon game has sparked an online frenzy as tens of thousands of players have joined, all attempting to control a single character at the same time.
The game was launched on the streaming service Twitch, with its creator hacking together a computer script that turned the website's comment system into a controller for the 1996 Game Boy title.
Commenters simply type in one of the game's eight commands to control the main character (up, down, left, right, A, B, start, or select) but the stream's popularity has proved its undoing, with massive numbers of gamers (reportedly as many as 50,000) attempting to play at once.
This has turned the relatively easy title into a chaotic challenge, and attracted more than five million viewers over its four-day run. One commenter on Reddit compared it to "watching a car crash in ultra-slow motion" but with thousands of people in the vehicle, all shouting advice and trying to grab the wheel at the same time.
Have a look below to see the action for yourself. The game is on the left, and the stream on the right shows the incoming commands.
The stream was set up by an anonymous Australian programmer who told gaming website Polygon that he just "put it up to see how people would respond".
When deciding which game would be most appropriate for the unique crowd-controlled mechanism, the creator says that he chose Pokémon for its "turn-based gameplay, forgiving nature and its lack of reaction-based gameplay (which isn't compatible with [the roughly 20 seconds] of Twitch lag)."
The stream has already generated a number of in-jokes as simple tasks are rendered near impossible thanks to the game's un-coordinated horde of players.
A section of the game where the protagonist has to navigate a series of ledges proved particularly difficult as a single badly timed (or maliciously entered) direction sent the player back to the beginning of a maze. Similarly, the second item in the player's bag (a Helix Fossil that has no purpose until much later in the game) has been selected by accident so frequently that users have begun referring to it as a deity.
The game's creator has said that he is going to let it run "24/7" but has little hope of seeing a full play-through "without much better coordination".
Watching the stream casually for a few minutes confirms this somewhat pessimistic outlook (Red, the main character, spends a lot of his time walking into walls and has a fair amount of difficulty getting through doors) but amazingly, the internet's efforts have managed to get them half-way through the game in just four days. It might not be the most meaningful example of collective human endeavour but it's proof that if anything can bind together the internet, it's a game of Pokémon.
You can watch (and participate) at 'Twitch Plays Pokémon'
Join our commenting forum
Join thought-provoking conversations, follow other Independent readers and see their replies