Twitter: 2014 was year of the selfie
Ellen's Oscar tweet, the most retweeted ever, kicked off a trend for selfies on the platform in 2014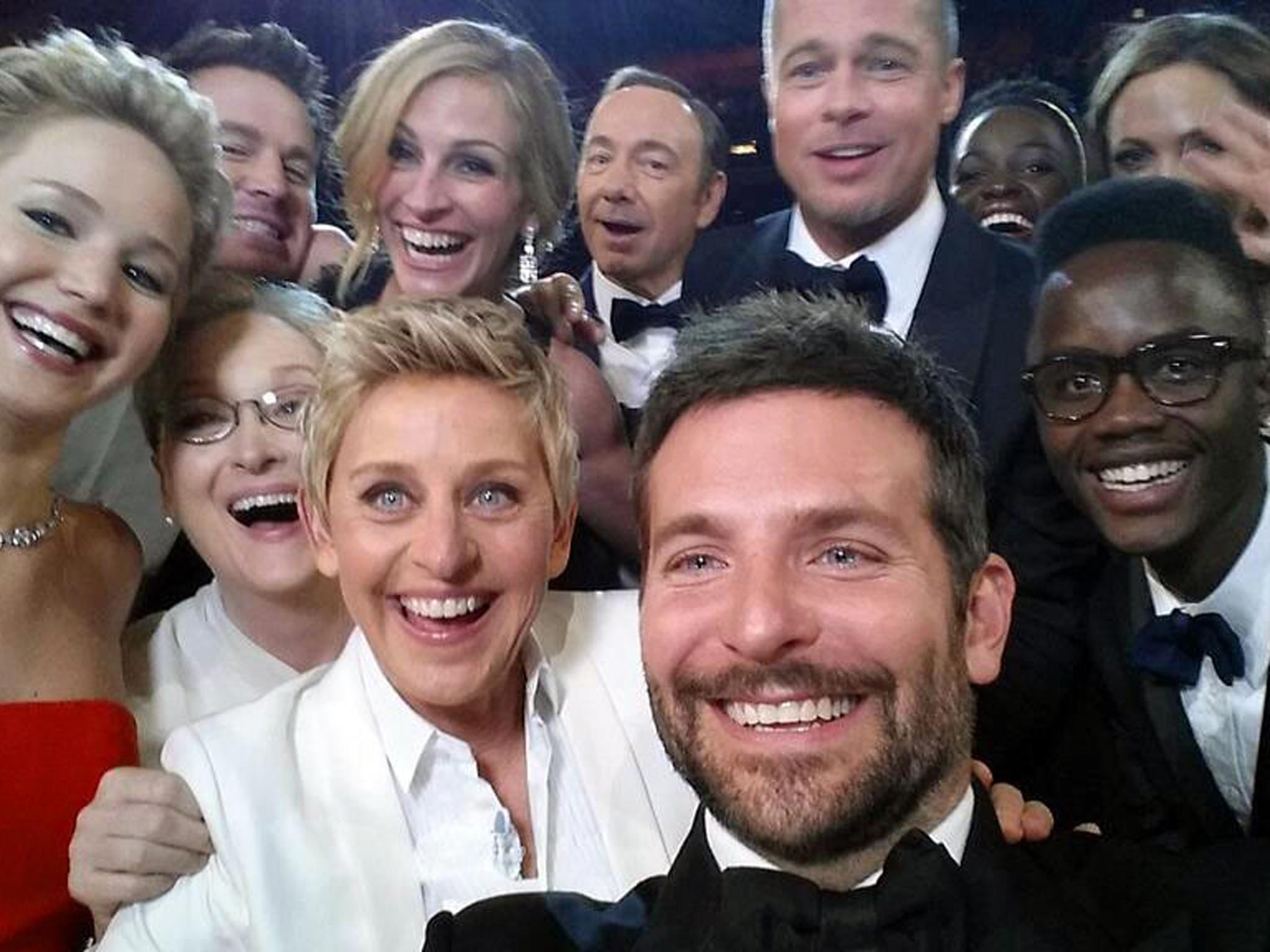 Selfies dominated Twitter in 2014 — as Ellen's Oscar Tweet became the most retweeted ever and the world was mentioned more than 92 million times.
Mentions of the word were up 500% in 2014, which saw the first selfies posted by Princes Harry and William.
Ellen DeGeneres' selfie from the Oscars was retweeted more than 3 million times — the most shared message ever and winning the award of Twitter's 'Golden Tweet' for this year.
Some of the most popular pictures included Lukas Podolski's, taken as the German football team celebrated their World Cup victory — one of the most talked-about events on the network. Rory McIlroy's Ryder Cup-final selfie, and Emma Watson's of her graduation, were also among popular pictures.
The Princes were the most popular of a range of popular selfies of two people (despite the failure of 'usie' to catch on): Andy Murray and Novak Djokovic's courtside picture, Ant and Dec's onstage photo from the National Television Awards and Benedict Cumberbatch and Keira Knightley's picture together with the Imitation Games cast at the film's premier.
And stretching the definition of selfies even more, photobombs were also immensely popular, especially with royals — as Queen Elizabeth photobombed a selfie by Australian hockey player Jayde Taylor, and Princes Harry and William and the Duchess of Cambridge all got in on the act.
"With Ellen's Oscars selfie becoming the most Retweeted message ever this year, 2014 really has been the year of the selfie on Twitter," said Lewis Wiltshire, director of media partnerships at Twitter UK.
Join our commenting forum
Join thought-provoking conversations, follow other Independent readers and see their replies