Twitter accused of 'Facebookisation' over plans to overhaul reverse-chronological timeline
Facebook exasperates its users by deciding which posts they can and can't see. So why has Twitter announced plans to do the same? Emma Gannon explains why this is a bad move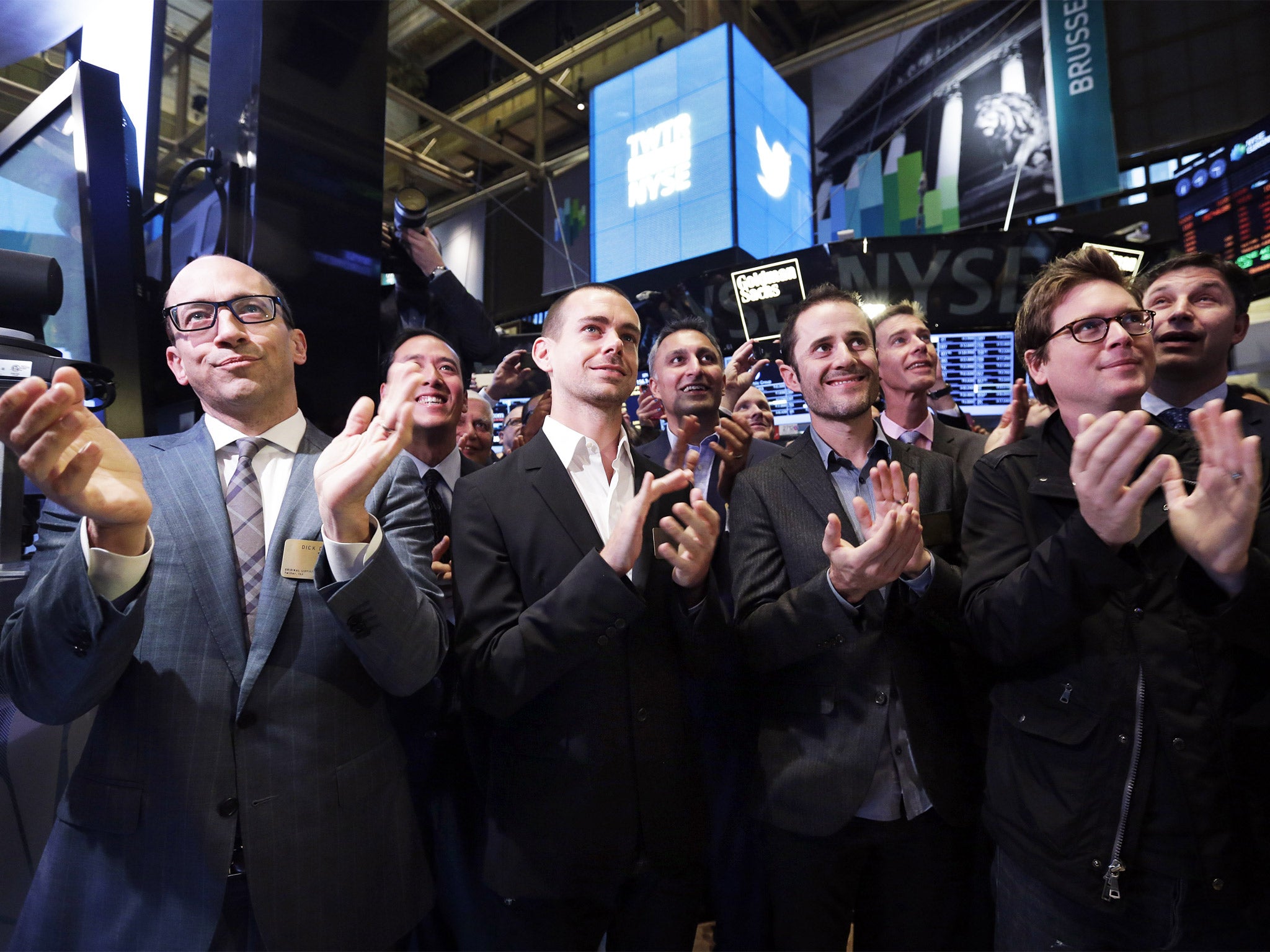 Mark Zuckerberg, the founder of Facebook, famously once said: "A squirrel dying in your front yard may be more relevant to your interests right now than people dying in Africa." Twitter, however, is the opposite to this. It brings the world together.
On 14 February last year, as a Valentine's gift to myself, I deactivated Facebook (I reactivated it three months later, but that's beside the point) because I'd had enough of Facebook choosing what I should see in my newsfeed. The "most popular" posts would be at the top of my feed, which usually consisted of someone I met once, drunk at a party, posting her new engagement ring that looked like all the others.
This was shown to me because Facebook thought it was more relevant, because lots of mutual Facebook friends had "liked" it. But I also noticed that the algorithms had stopped me from seeing things which they deemed "irrelevant" – such as hiding my best friend's status about her feeling upset, because she wasn't as active on the platform.
Annoyed with Facebook's algorithms, I hung out on Twitter more, appreciating that I could read updates in real time, with nothing edited out. So you can imagine my disappointment at the recent news that Twitter's co-founder Jack Dorsey is planning a big "overhaul" of the website. In short: a "reverse-chronological timeline, in order to 'balance recency with relevance'." (We've already seen some of this implemented with a new feature called "while you were away", which groups together highlighted tweets from the people with whom you have interacted most.)
Sound familiar? So will my response. Namely: how have robot machines ever truly known what's relevant to a human being? And on Twitter, the reaction to this news has been outrage. It's much like when Twitter announced that it was changing the Direct Message functionality so that any Tom, Dick or Harry could send you a message. (Before, you had to follow each other for the privilege of being able to DM, one of Twitter's iconic functionalities).
"It's 'Facebookisation'," said one tweeter, employing the term used to describe the changes made to any social network that isn't Facebook. Another said: "Twitter keeps trying to destroy Twitter, by changing the things people like about Twitter."
Daisy Buchanan, journalist and Twitter addict, added: "I do think the magic of Twitter is its live, rolling, blink-and-you'll-miss-it-quality, where you can connect with anyone."
Jess Commons, a culture editor, also makes a good point: "Twitter's current timeline is what makes it so special. It's what allows little-known people to make a big impact." The overall message, then, from core users is: "We like it how it is". But real hardcore fans, such as blogger Laura Williams, may differ: "Nothing could turn me off Twitter," she wrote.
Nor, probably, me – so long as they don't fiddle with it too much. As Eli Pariser says in his viral TED Talk, "The Filter Bubble", "invisible, algorithmic editing of the web" can have a bad effect on us social humans. If we stay within the confines of a relevancy algorithm, we'll never discover anything outside of our "interests" or comfort zones. And as a regular Twitter user since 2009, I remember the first reasons why I fell in love with using it as a tool. I'd watch live tweets from a country thousands of miles away, and I could decide what to retweet – which meant that I was organically sharing information.
Twitter educated me about things that I would never have otherwise discovered, and I love it for that. I love that anyone's tweet can fly and make an impact. I found my job and some of my best friends on Twitter, and I'll never swap that for the closed walls of Facebook.
Facebook makes me lazy with my real-life friends, who I should be phoning or texting more, but Twitter just makes me more adventurous.
I don't want to live in a filter bubble.
Join our commenting forum
Join thought-provoking conversations, follow other Independent readers and see their replies