'My blue tick has passed away': Twitter users mourn removal of legacy checkmarks
Accounts will have to subscribe to Twitter Blue to keep their verification or be linked to a verified organisation.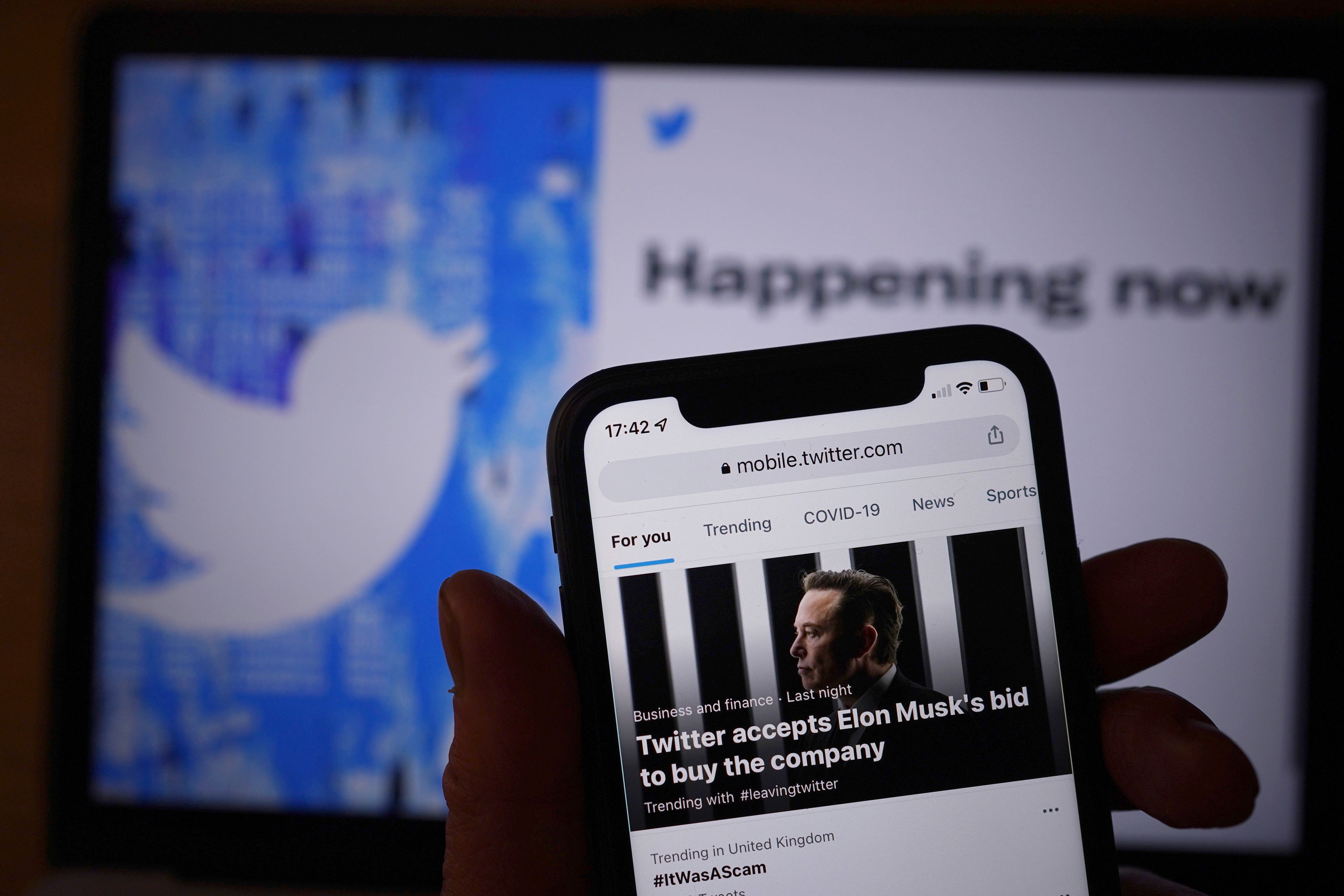 Legacy blue ticks have been removed from Twitter as the social media site continues its push to drive more people towards signing up for Twitter Blue.
Twitter Verified tweeted that legacy verified checkmarks would be removed from the site on April 20, with the main way of getting a blue tick being to sign up for Twitter Blue, with an £8 monthly fee for those based in the UK.
The legacy checkmarks began disappearing towards the end of Thursday.
Some of the biggest accounts losing their ticks included those of footballer Cristiano Ronaldo, cricketer Virat Kohli and former US president Donald Trump, as well as the official Twitter page for the pope.
Comedian Ricky Gervais let his 15.1 million followers know that his blue tick had gone.
"My blue tick has gone. I'm not sure if I'm really me or not," he tweeted, alongside a zoomed in image of himself.
British comedian and presenter Richard Osman quote-tweeted the official post from Twitter Verified about the removal of the legacy verified checkmarks after losing his, writing: "Farewell blue tick, old friend. Don't forget, always set your feed to 'Following' rather than 'For You'.
"Then you'll keep seeing the people you actually follow, and not people who've paid for attention."
Chef and television presenter Ainsley Harriott tweeted: "Well, farewell legacy blue tick. At least it did let people know it was my verified account so this is just to say please be careful of any fake accounts and potential scams."
He implored people to "have a happy evening everyone – with or without your tick".
Actress Halle Berry responded with two laughing face emojis to a meme posted about her losing her blue tick.
Many other users losing their ticks mourned the occasion, tweeting "my blue tick has passed away" and "RIP to my blue tick".
To add to the confusion, some legacy accounts seemed to retain their ticks if linked to a verified organisation, including Barack Obama's personal page.
Twitter Verified Organisations enables bodies of "all types", including businesses, non-profit groups and government institutions, to sign up and manage their verification and to affiliate and verify any related account.
With regard to politicians, former prime ministers Theresa May and Liz Truss have grey ticks because their account is a "government or multilateral organisation account".
Boris Johnson went from losing his blue tick to getting a grey tick over the course of Thursday evening.
However, former prime ministers David Cameron and Gordon Brown have been left tick-less, as has ex-health secretary Matt Hancock.
One of the most famous profiles with a blue tick because it is "subscribed to Twitter Blue" is Taylor Swift's, which has 92.5 million followers.
However, some notable users who still have blue ticks have claimed that they have not paid for Twitter Blue but have still kept their tick, including author Stephen King.
"My Twitter account says I've subscribed to Twitter Blue. I haven't. My Twitter account says I've given a phone number. I haven't," he tweeted to his 7.1 million followers.