Twitter's 'head of editorial' for Middle East is officer in British Army's information warfare unit
Gordon MacMillan is a volunteer in the 77th Brigade
Lizzie Dearden
Home Affairs Correspondent
Monday 30 September 2019 20:43 Comments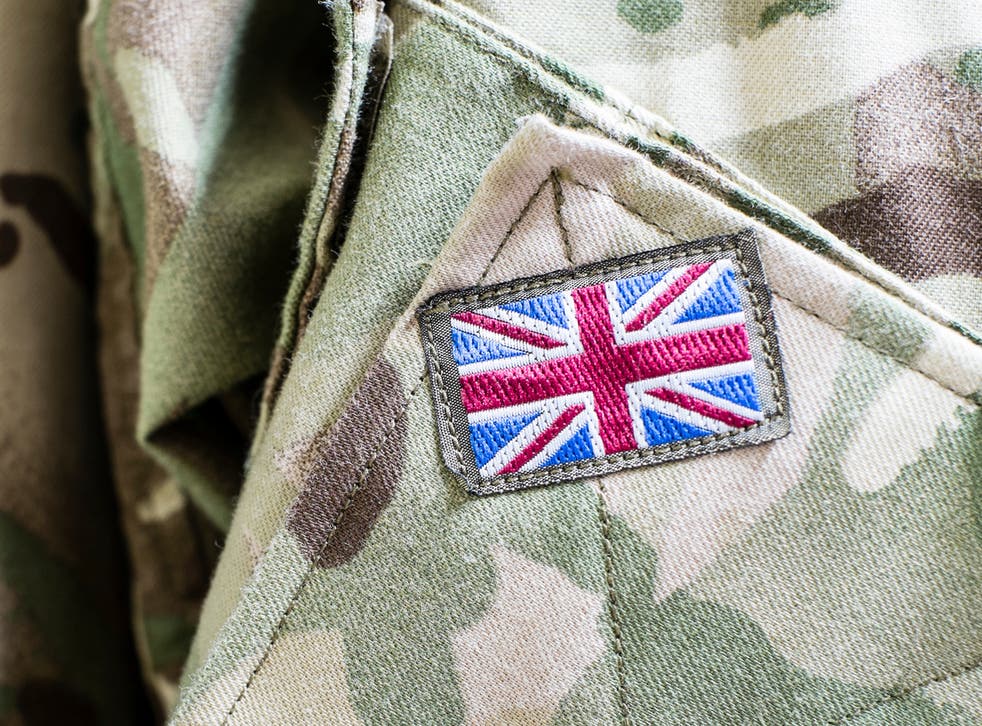 Twitter's "head of editorial" for the Middle East and Africa is an officer in the British Army's information warfare unit, it has been revealed.
Gordon MacMillan disclosed his role in the 77th Brigade on his own LinkedIn profile, writing: "I have a strong interest in politics and international affairs and am a reserve officer in the British Army serving in 77th Brigade, which specialises in non-lethal engagement."
The last part of the passage has been deleted since Mr MacMillan's role was exposed by Middle East Eye.
The page says Mr MacMillan has been working at Twitter for six years and has been its Head of Editorial, Europe, the Middle East and Africa since July 2016.
His public profile contains several interactions with the 77th Brigade's official Twitter account, which was made private after being hacked in February.
UK news in pictures

Show all 50
The 77th Brigade was created in January 2015 in a restructure of military units including the 15 Psychological Operations Group and Media Operations Group.
At the time, officials told journalists it would use social media including Facebook and Twitter to "fight in the information age".
Troops were to deliver "means of shaping behaviour through the use of dynamic narratives", using the "very best talent from the regulars and reserve".
The Army reserve contains part-time volunteers, including civilian specialists, who provide support to the regular army for a minimum of 19 days a year.
The 77th Brigade website details tasks including "planning information activity" and conducting "adversary analysis", as well as "engaging with audiences in order to influence perceptions" and creating products "that aim to influence behaviours".
"Our aim is to challenge the difficulties of modern warfare using non-lethal engagement and legitimate non-military levers as a means to adapt behaviours of the opposing forces and adversaries," it says. "77th Brigade is an agent of change."
The Ministry of Defence did not confirm Mr MacMillan's precise role but said reserves signed "conflict of interest declarations".
An Army spokesperson said: "We employ specialist reserve personnel from a variety of civilian occupations in order to utilise the skills and experience of senior professionals.
"There is no relationship or agreement between 77th Brigade and Twitter, other than using it as a social media platform."
Trump can't block people on twitter, court rules
A spokesman from Twitter told The Independent that it was an "open, neutral, and independent service" and that a review of Mr MacMillan's service as an army reserve had found no violation of its policies.
"We do not allow our data services to be used to surveillance purposes or any in other manner inconsistent with people's expectation of privacy," a statement added.
"Employees who pursue external volunteer opportunities are encouraged to do so provided they are compliant with our company guidelines.
"We proactively publish all tweets and accounts relating to state-backed foreign information operations on the service – regardless of the source."
Register for free to continue reading
Registration is a free and easy way to support our truly independent journalism
By registering, you will also enjoy limited access to Premium articles, exclusive newsletters, commenting, and virtual events with our leading journalists
Already have an account? sign in
Join our new commenting forum
Join thought-provoking conversations, follow other Independent readers and see their replies