Twitter is winning war on trolls and extremists, says its Europe chief
Exclusive: As the social media platform turns 10, Bruce Daisley explains how it aims to overcome negative coverage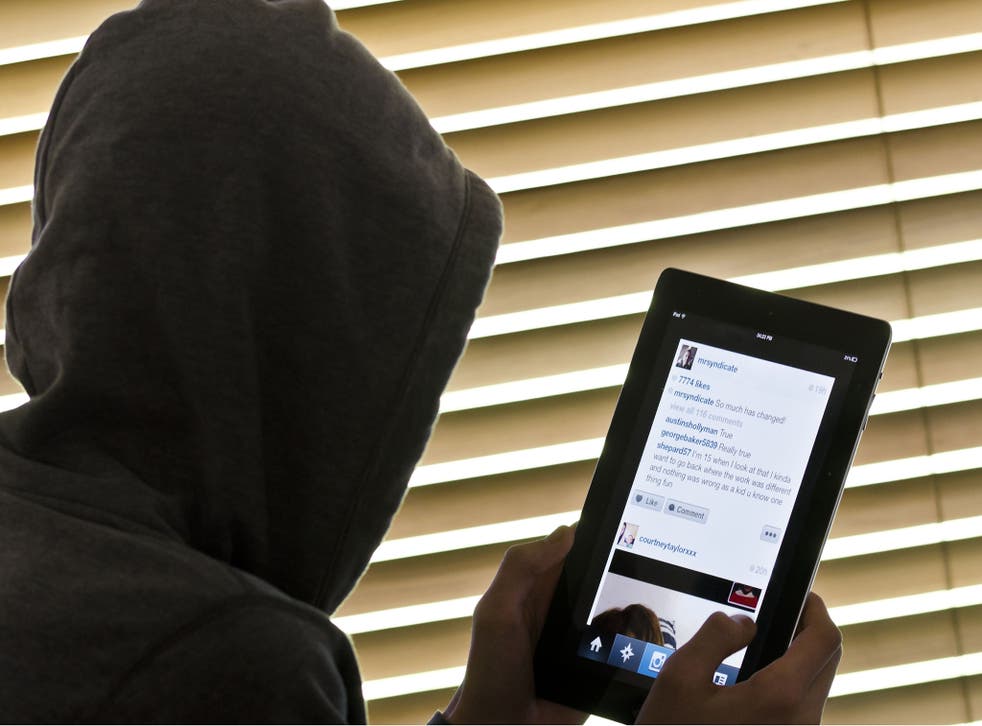 These are critical times for Twitter. The social media giant, which is 10 years old in March, has amassed 320 million users and a valuation of more than $33bn (£22bn). But it desperately needs to turn back waves of negative headlines and to find ways to engage more deeply with the margins of its audience.
Twitter's recent history has been beset by stories of trolling and extremism. Celebrity users, the great cheerleading asset for the platform in its fledgling years, have been closing their accounts. Many of them have been women.
As damaging has been the supposed use of the site by Islamist jihadis and their recruiting sergeants. But Twitter is fighting back. Boosted in October by the return of its founder Jack Dorsey, now permanent chief executive, it believes it is winning its war on trolls and clearing its decks of violent extremists.
Speaking to The Independent ahead of the company's tenth anniversary, Bruce Daisley, head of Twitter in Europe, said: "We have spent longer and put more effort into user safety than any other issue. The measures we've taken correlate directly with a reduction in the amount of bad behaviour on the platform."
The site's agents have been targeting suspected abusive users by "asking more people" that they identify themselves. "If someone is behaving in a way characteristic of a bad actor, we send them a phone verification," said Mr Daisley. "That allows us to tell the user that what they do here exists in the real world. It normally acts as a stark reminder. Secondly, it allows us to see whether that user has already got other accounts set up on their phone that have been suspended."
The other part of the strategy has involved giving users new tools to block trolls and to expose the worst offenders by encouraging people to share their lists of blocked accounts. Mr Daisley said the measures, introduced over the past year, had led to a massive increase in the number of reports and made people feel a lot safer.
In February, Twitter's former chief executive Dick Costolo admitted in an internal email that the company "sucked" at dealing with trolls. Del Harvey, the executive in charge of trust and safety, promised to give users "as much control as possible" in protecting themselves and to bring in levels of "necessary friction" to deter abusers. In April, Twitter's general counsel, Vijaya Gadde, wrote in the Washington Post: "Certain types of abuse on our platform have gone unchecked." The company extended its violent-threats policy to include "threats of violence against others or promot[ing] violence against others".
The hacking group Anonymous recently claimed to have taken down 20,000 Twitter accounts that were supposedly "pro-Isis". Many of them transpired to have been merely written in Arabic. Others on the hit-list belonged to Barack Obama, Hillary Clinton and media outlets including BBC News. Mr Daisley said that security-related complaints were viewed "really seriously" and that "anything that's reported to us, we investigate".
Laura Higgins, of the independent UK Safer Internet Centre, which works with Twitter, said the platform had recently "made huge improvements" by "introducing new reporting routes" and "even trying to block persistent offenders from posting in the first place".
With 15 million Twitter users, the UK is the social platform's biggest per-capita market. Mr Daisley, who previously worked for Google's YouTube, said Twitter and other social media had played an integral role in changing society by championing causes such as gay marriage and welcoming refugees.
"It's extraordinary that so much progress has been made in the past 10 years," he said. "It's hard to dismiss the idea that the internet has played some part in knocking down those barriers."
He said that "digital poppy" Twitter hashtags such as #JeSuisParis and #YouAintNoMuslimBruv (uttered by a witness at the recent attack at Leytonstone tube station in London) had given the public a new platform for "immensely powerful" displays of "solidarity and coming together" in moments of crisis.
This type of empathy is important because Twitter has never matched the reach and engagement levels of Facebook, while younger audiences have lately been more drawn to other services such as Instagram and Snapchat. If Twitter is to make money for its shareholders, it needs to engage users sufficiently to sell to them.
Gadget and tech news: In pictures

Show all 25
Twitter enjoys a high profile in the news media and is loved by journalists; but other users can be overwhelmed by the stream of half a billion daily tweets. So the site this month launched its Moments feature in the UK, working with 18 media production partners to present the best Twitter stories of the day.
Mr Daisley said more would be done to help new users get instant satisfaction by recommending other users that match their interests. "What you will see next year is Twitter as a business taking more responsibility for ensuring that when you come to the site, its pages are filled with the very best content for you," he said.
Register for free to continue reading
Registration is a free and easy way to support our truly independent journalism
By registering, you will also enjoy limited access to Premium articles, exclusive newsletters, commenting, and virtual events with our leading journalists
Already have an account? sign in
Register for free to continue reading
Registration is a free and easy way to support our truly independent journalism
By registering, you will also enjoy limited access to Premium articles, exclusive newsletters, commenting, and virtual events with our leading journalists
Already have an account? sign in
Join our new commenting forum
Join thought-provoking conversations, follow other Independent readers and see their replies