Twitter apologies for not making voice tweets accessible to deaf people
'Accessibility should not be an afterthought' the company tweeted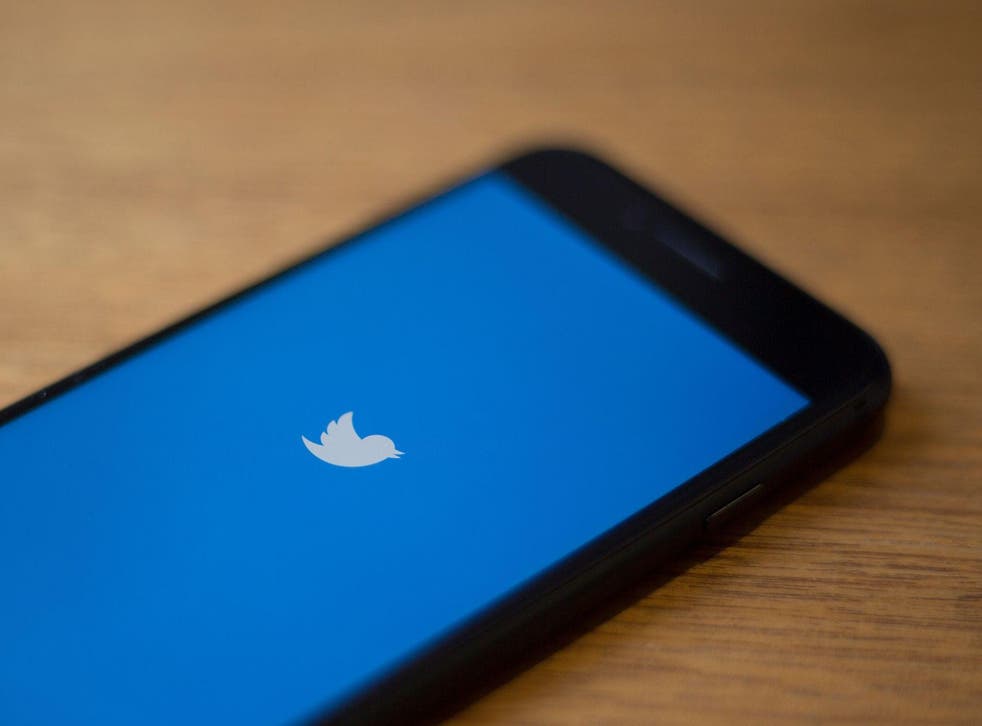 Twitter has apologised for its experimental 'voice tweet' feature after users pointed out that it was inaccessible to deaf users.
The company announced the new way of posting this week. Currently, it is only available to iOS users, but is expected to eventually come to Android users too.
Tapping the button to compose a tweet will shows a new button with a wavelength icon. Hitting it pops up a record button, which will capture 140 seconds of audio.
However, many users pointed out that these kind of tweets could not be accessed by deaf people.
Other social platforms, including YouTube, Zoom, Snapchat, and Facebook videos all have captioning.
Journalist Liam O'Dell tweeted: "It's one thing getting Twitter users to caption their videos, asking them to caption audio tweets just makes the social media platform even more inaccessible to #deaf people like me."
Imani Barbarin, writer for the website Crutches and Spice, said that users "should provide a transcript of [their] voice tweets", arguably making the recording superfluous.
Some users suggested providing subtitles, or alternative text, so that it could be more accessible.
In a thread, the company apologised for treating accessibility as an "afterthought".
"We're sorry about testing voice Tweets without support for people who are visually impaired, deaf, or hard of hearing. It was a miss to introduce this experiment without this support" the company said.
"We've fixed several issues related to vision accessibility, including making voice Tweets identifiable on the timeline and making accessibility improvements to the voice Tweet experience. These updates will be available in a forthcoming iOS release"
"We're already exploring ideas for how we could support manual and auto transcriptions. We're also looking at how we can build a dedicated group to focus on accessibility, tooling, and advocacy across all products"
It was also revealed that Twitter does not have a dedicated accessibility group. The company, which made 3.46 billion dollars in 2019, relies on employees volunteering rather than a formal team, according to Twitter software engineer Andrew Hayward.
"The volunteers behind accessibility at Twitter (there is no formal team) strive to do their best to ensure products are shipped appropriately. Unfortunately though, we aren't aware of every product decision, and the wider #a11y conversation is ongoing." he tweeted.
Twitter's head of design and research Dantley Davis said that he would advocate for accessability to be a part of project design from the beginning of all projects in future.
"I appreciate the feedback and direct conversation about #a11y from our passionate community" It's clear we have a lot of work ahead to make Twitter more inclusive for people with disabilities. I will advocate for a11y to be part of our design from the beginning of all projects." he said.
Register for free to continue reading
Registration is a free and easy way to support our truly independent journalism
By registering, you will also enjoy limited access to Premium articles, exclusive newsletters, commenting, and virtual events with our leading journalists
Already have an account? sign in
Register for free to continue reading
Registration is a free and easy way to support our truly independent journalism
By registering, you will also enjoy limited access to Premium articles, exclusive newsletters, commenting, and virtual events with our leading journalists
Already have an account? sign in
Join our new commenting forum
Join thought-provoking conversations, follow other Independent readers and see their replies