Uber Air flying taxis get go-ahead for Australia launch
Outspoken critics of the new transport include Elon Musk, who believes it is only a matter of time until a flying car 'guillotines somebody'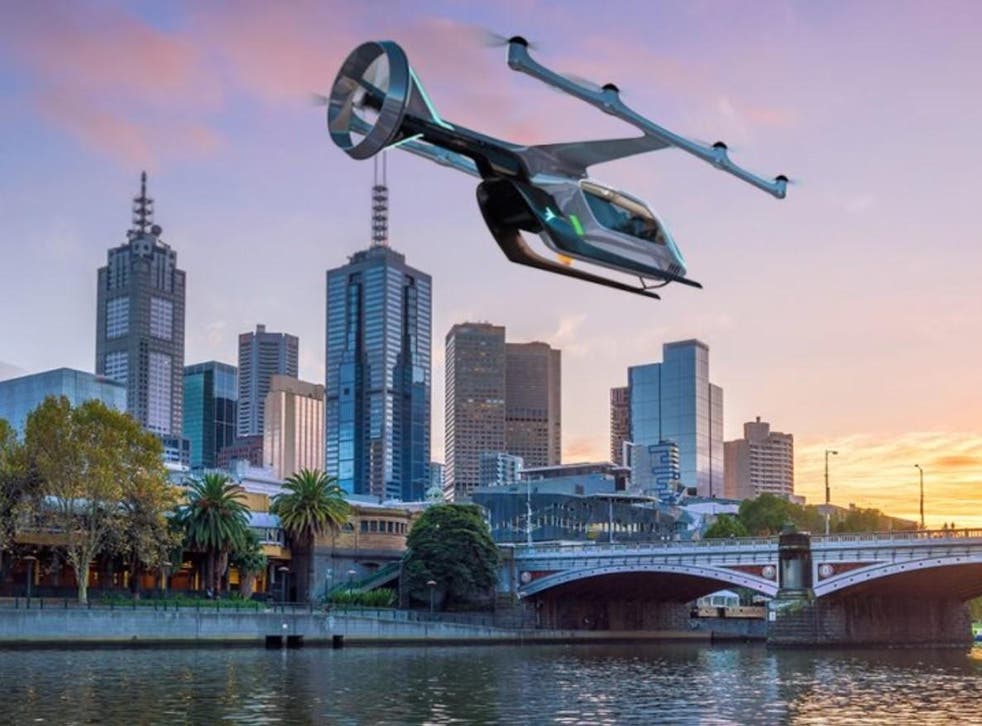 Uber's ambitious plan to fill the skies with flying taxis appear to be moving forward, with new cities added to the Uber Air program.
Australia will become the first international market for Uber Air, with Melbourne joining Dallas and Los Angeles as pilot cities for the flying taxis.
Uber announced the developments at the company's Elevate (Uber Air) Summit in Washington, revealing plans to start test flights next year and begin commercial operations in 2023.
"Australian governments have adopted a forward-looking approach to ridesharing and future transport technology. This, coupled with Melbourne's unique demographic and geospatial factors, and culture of innovation and technology, makes Melbourne the perfect third launch city for Uber Air," said Susan Anderson, who heads Uber's operations in Australia, New Zealand and North Asia.
"We will see other Australian cities following soon after. The State Government of Victoria, Australia has been highly supportive."
Uber controversies

Show all 4
Uber is not the only firm working on flying taxis, with several startups developing concepts that they hope could offer a solution to overcrowded roads.
Two of Uber's main rivals in the sector are Lilium and Aeromobil, who have separately carried out multiple tests of their self-flying taxis.
Some remain sceptical that any of these companies offer a viable alternative to congestion and heavy traffic in urban areas.
One of the most outspoken critics is Elon Musk, who claims the flying taxis will pose a significant risk to people on the ground, as well as cause unnecessary noise disruption.
"There will be zillions of these things flying all over the place and, inevitably, somebody's not going to service their car properly and they're going to drop a hubcap and it's going to guillotine somebody," Mr Musk told a crowd in LA last year.
The head of Tesla and SpaceX has his own plans to eliminate traffic by heading down rather than up, through his tunnel-digging venture, appropriately called The Boring Company.
Whichever technology proves most suitable, both Uber and Mr Musk agree that private car ownership may soon be a thing of the past.
"Uber's technology is changing the way people move around their cities – from bikes to pooled rides, we are always looking for ways to reduce the need for private car ownership," said Eric Allison, the global head of Uber Elevate.
"In the coming years, with Uber Air, we want to make it possible for people to push a button and get a flight."
Register for free to continue reading
Registration is a free and easy way to support our truly independent journalism
By registering, you will also enjoy limited access to Premium articles, exclusive newsletters, commenting, and virtual events with our leading journalists
Already have an account? sign in
Register for free to continue reading
Registration is a free and easy way to support our truly independent journalism
By registering, you will also enjoy limited access to Premium articles, exclusive newsletters, commenting, and virtual events with our leading journalists
Already have an account? sign in
Join our new commenting forum
Join thought-provoking conversations, follow other Independent readers and see their replies