'Uber for marijuana' app Canary delivers pot to your door
App also offers food and drunk through its 'munchies' button
Christopher Hooton
Friday 20 June 2014 12:36 Comments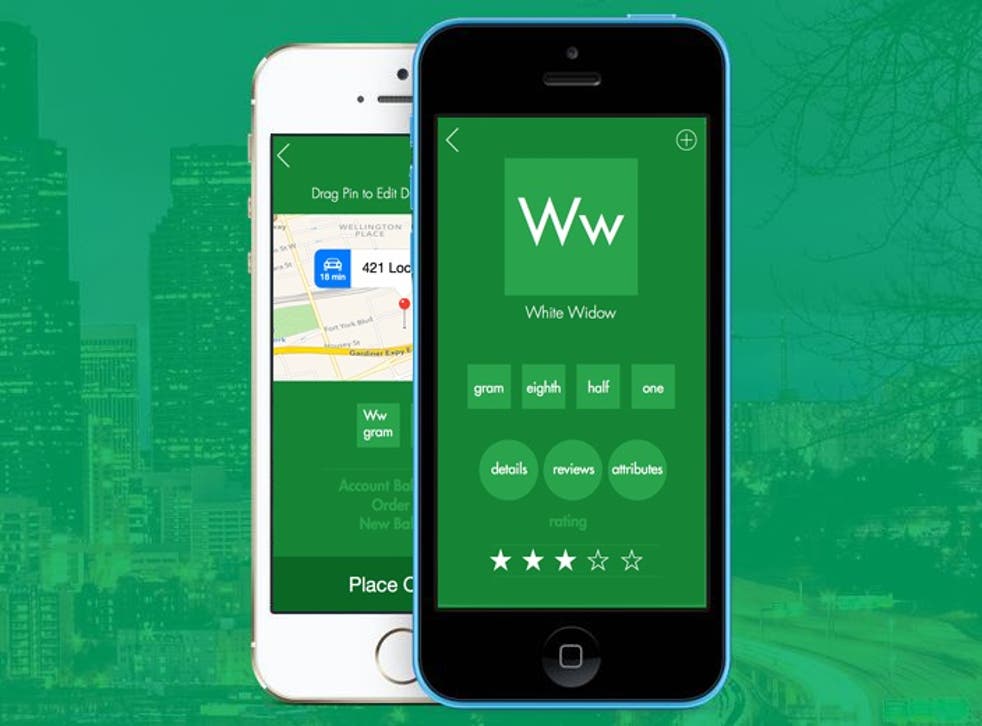 A pair of students in Washington have created Canary, an app based on cab service Uber that allows users to order cannabis from their iPhone and track its immediate delivery to their door.
Josiah Tullis and Megh Vakharia plan to launch Canary in Seattle next month, and are currently recruiting drivers from Uber and Lyft.
The on-demand service will bring pot to the doorstep of anyone with a medical marijuana card, with the app allowing users to choose a strain and quantities ranging from a gram to an ounce.
"We know you don't want to leave the house on the weekends. With Canary, you don't have to. Products are delivered to the location of your choice," its website states.
The app even has a 'Munchies' button, through which you can buy "popular food and drink items to satisfy your insatiable appetite - Yeah, we've thought of everything."
Canary, which won the audience choice award at a TechCrunch startup conference last week, promises to put an end to worries about dispensary business hours and has policies in place to make sure only cardholders are served.
"We do some double verification that is required of medical-marijuana patients. They have to take a picture of the card and also present it upon arrival," Vakharia told The Atlanta Journal-Constiution.
The students hope to bring the app to Denver later in the year, with the potential for it grow further if cannabis laws are relaxed in other states.
Register for free to continue reading
Registration is a free and easy way to support our truly independent journalism
By registering, you will also enjoy limited access to Premium articles, exclusive newsletters, commenting, and virtual events with our leading journalists
Already have an account? sign in
Join our new commenting forum
Join thought-provoking conversations, follow other Independent readers and see their replies