Uber knows when your phone is running out of battery
'We do have access to a tremendous amount of data'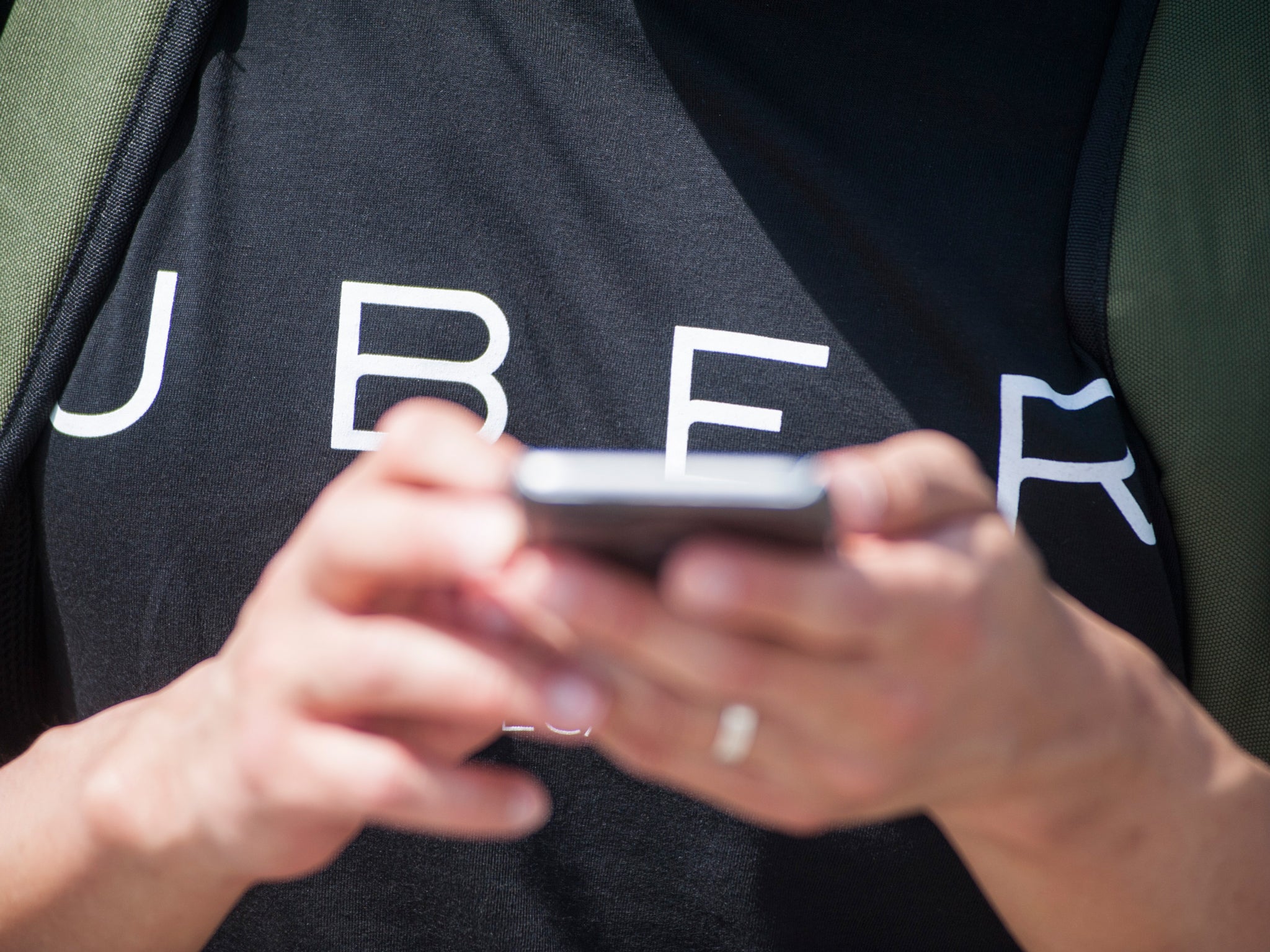 Uber knows when the battery on your phone is running low – and that you are more likely to pay higher "surge" prices for a car as a result.
The taxi-hailing app captures a huge amount of data on all its users, and the company's head of economic research Keith Chen has revealed how Uber uses that to inform its business strategy.
Speaking to NPR's Hidden Brain programme, Mr Chen said the amount of battery users had left was "one of the strongest predictors of whether or not you are going to be sensitive to surge" – in other words, agree to pay 1.5 times, 2 times or more the normal cost of a journey.
Uber knows whether a user is on low battery because the app needs to use that information to go into power saving mode.
"When your phone is down to 5 per cent battery and that little icon on the iphone turns red, people start saying I'd better get home or I don't know how I'm going to get home otherwise," he said.
"We absolutely don't use that to push you a higher surge price," Mr Chen added. "But it is an interesting psychological fact of human behaviour."
Uber has also discovered a strong "round number effect" on whether people accept paying more, Mr Chen said, and explained why the company is much more likely to offer you a journey that costs "2.1X" normal than "2X".
"When you tell someone your trip is going to be two times what it would normally be, people think that is capricious and unfair – somebody just made that up," he said.
"Whereas if you say your trip is going to be 2.1 times what it normally is they think there is some smart algorithm at work, it doesn't seem quite so unfair."
In pictures: European taxi drivers in protest against Uber app
Show all 8
NPR's host Shankar Vedantam asked Mr Chen if he, as a user, was concerned about just how much information companies like Uber appeared to hold about him.
Mr Chen said: "We do have access to a tremendous amount of data, and because of that we have privacy officer within the firm, even as an employee in the firm I have to be very careful about what I look at in terms of data. We take our responsibility very seriously."
Join our commenting forum
Join thought-provoking conversations, follow other Independent readers and see their replies