Uber launches self-driving taxis, with people unknowingly getting picked up by autonomous vehicles
The cars will arrive as normal – but they won't have a driver, and they'll also be free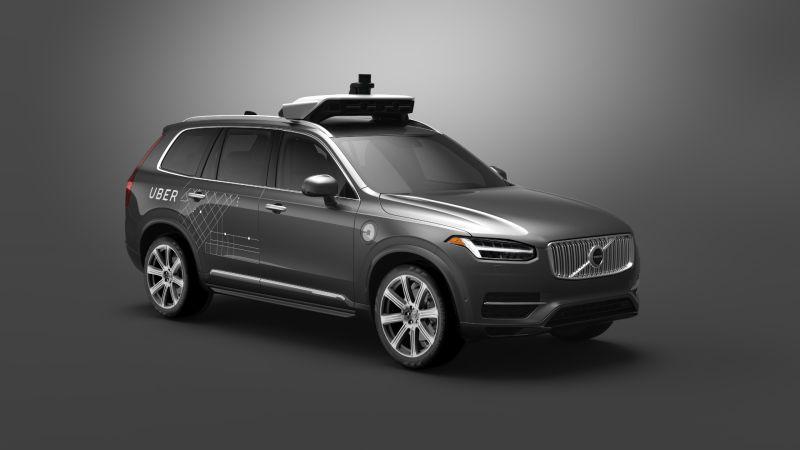 Uber customers will soon get picked up by autonomous cars instead of those being driven by humans.
The company is rolling out a scheme in Pittsburgh that will see people call Ubers as normal – only to have a specially-designed, self-driving Volvo come to pick them up.
There will initially be someone sat in the front seat of the car, making sure that it is safe as well as allowing it to satisfy regulations that at the moment prohibit cars driving themselves around. And it will initially be tested in a specific area – though it's widely-expected to roll out elsewhere in the future.
Gadget and tech news: In pictures
Show all 25
At the moment, Uber has more than a million drivers ferrying people around cities. While it's not said explicitly that it wants to replace them with robots, that appears to be its plan – and it has been working towards make it happen over the last year or two.
Now it has said that about 100 Volvo XC90s will be driving around Pittsburgh, picking people up.
Those customers will call their Uber as normal. When it arrives, they'll get in and find that their journey is free, as part of their recompense for testing out the new robot taxis.
Previously, it was thought that Uber might work to build its own cars, similar to what Google – and supposedly Apple – is doing. But the cars are custom versions of the Volvo XC90, fitted out with technology to let them drive themselves and a person helping it out in the front seat.
As well as acting as a safety measure, the engineer that will be staffing the car will also be able to observe and take notes about how the cars are used. And the cars will have a computer in it, taking measurements and recording data as the cars move along.

Join our commenting forum
Join thought-provoking conversations, follow other Independent readers and see their replies