UFO encounters revealed in newly uncovered US military documents
The documents reveal incidents that happened between 2013 and 2019, following the Pentagon revealing videos of unidentified objects last month
Adam Smith
Thursday 14 May 2020 11:44 Comments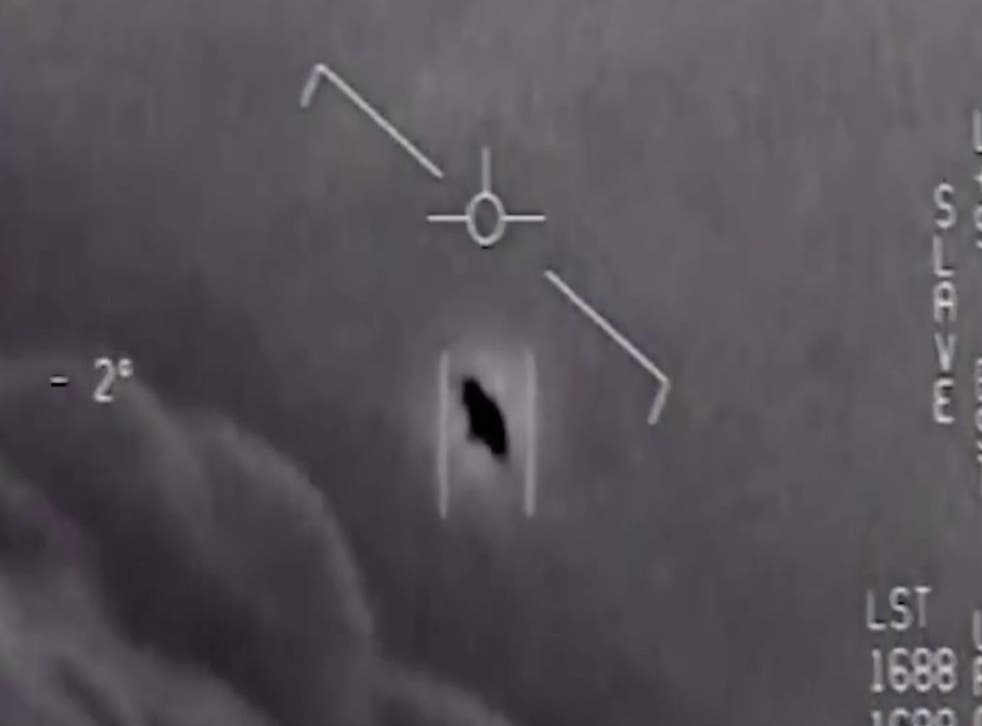 New information has been revealed about the interactions between United States navy fighter pilots and unidentified flying objects.
Previously unpublished documents describe eight encounters along the east coast between Virginia and North Carolina, according to details gathered by automotive website The Drive. Seven of them involved F/A-18E/F Super Hornets and occurred between 2013 and 2014, while an eighth happened in 2019 involving a EA-18G Growler over the Atlantic Ocean off the coast of Maryland.
All of the reports are marked "Unclassified" and "For Official Use Only," and were obtained via a Freedom of Information Act request to the Naval Safety Centre.
This comes one month after the Pentagon released three declassified videos that appeared to show unidentified flying objects.
One incident involved an "aircraft [that] was white in colour and approximately the size and shape of a drone or missile" which "pass[ed] down the right side of their aircraft with approximately 200 feet of lateral separation" with a visible exhaust trail, but no aircraft was identified in the area.
Other reports include comments from two Super Hornet pilots, who describe an aircraft with a five-foot wingspan and white colouring, "with no other distinguishable features", was able to be tracked by an hour. While reports concluded that it was an unmanned aerial system, a nearby government surveillance facility was not able to identify the operator. It is unclear how the Navy was able to determine one of its vehicles was operating but could not identify it specifically.
A fourth report gives details about an "unknown aircraft appeared to be small in size, approximately the size of a suitcase, and silver in colour," but because of distance between the pilot and the craft was unable to be identified. Officers said that the fact it went undetected because it was "communicating via radio", which it said "presents a significant safety concern, given that this unknown aircraft was detected in an exclusive use area."
The Drive notes that previous reports, separate from those gathered via this recent FOIA request, that it has published from Navy pilots took place over the Atlantic between 2014 and 2015. It is therefore unclear why these eight reports were the only ones provided.
Revealed: eerie UFO sightings recorded in MoD files

Show all 17
It also says that one of the pilots who have discussed these events that reports around the 2015 incidents lead to a Notice To Airman (NOTAM) warning being given about such risks in controlled airspace on the Virginia coast, but they were unable to find proof of such a NOTAM actually existing.
Watching the Pentagon footage, President Trump said that it was "a hell of a video" and "wonder[ed] if it's real."
The government body said it released the footage to "to clear up any misconceptions by the public on whether or not the footage that has been circulating was real or whether or not there is more to the videos."
Register for free to continue reading
Registration is a free and easy way to support our truly independent journalism
By registering, you will also enjoy limited access to Premium articles, exclusive newsletters, commenting, and virtual events with our leading journalists
Already have an account? sign in
Join our new commenting forum
Join thought-provoking conversations, follow other Independent readers and see their replies