UK surveillance agencies illegally kept data on British citizens' communications, spying court finds
A change to the law means that GCHQ and other bodies are now free to build up datasets on citizens, so long as they are more transparent about it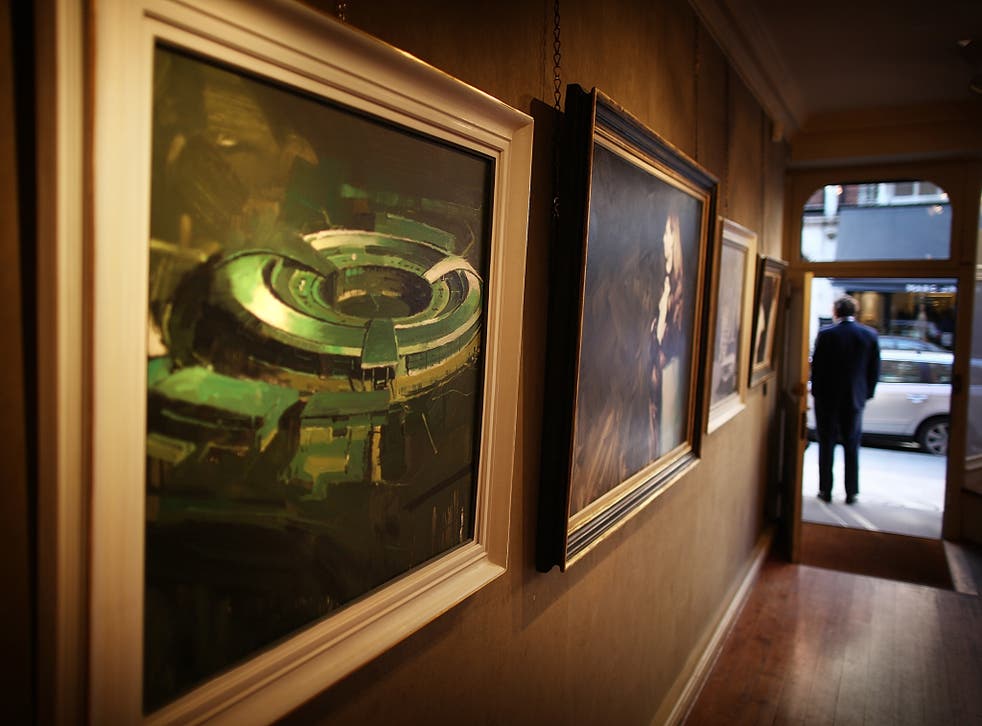 UK spying agencies illegally stored data about the country's citizens for more than a decade, according to a new judgement.
The collection of data on everyone's communications was illegal between 1998 and 2015, according to the Investigatory Powers Tribunal, the watchdog for intelligence agencies.
But spying agencies will be able to continue collecting data on citizens because of small tweaks to the law that allow them to get around the ruling.
Gadget and tech news: In pictures

Show all 25
The UK's bulk collection program was first revealed by Edward Snowden. It allowed GCHQ to break into internet cables and other communications and use that data to build up huge databases about people, with no regulation or oversight.
It was doing so illegally, without any code of practice or other rules to govern how the information was being used, according to the secretive spying court. The hearing showed how information was being abused – with cases including spies who checked information on their friends or public figures, used it to check on birthdays, and spied on family members for "personal reasons".
The judgement doesn't make clear whether that information will be deleted or if GCHQ can continue using it.
But the spying won't actually have to stop, despite the decision. Last November, the bulk collection programme was changed so that the agencies had to disclose more about what they're doing – that made the work legal, despite making no change to how it actually works.
Further powers will be given to GCHQ and other spying agencies under the Investigatory Powers Bill, which is currently in its final stages before being passed by Parliament. That law will clear up the regulation of intelligence agencies, but it will also hand over unprecedented powers to those same spying organisations criticised in the new report.
Privacy International, which brought the case, said that the judgement showed that spying powers were not being properly regulated or described to the public.
"Today's judgment is a long overdue indictment of UK surveillance agencies riding roughshod over our democracy and secretly spying on a massive scale. There are huge risks associated with the use of bulk communications data," said Millie Graham Wood, legal officer at Privacy International. "It facilitates the almost instantaneous cataloguing of entire populations' personal data.
"It is unacceptable that it is only through litigation by a charity that we have learnt the extent of these powers and how they are used. The public and Parliament deserve an explanation as to why everyone's data was collected for over a decade without oversight in place and confirmation that unlawfully obtained personal data will be destroyed."
The Liberal Democrats said that the findings showed that as well as intruding on people's privacy, Britain's spying agencies were wasting resources.
"Every pound spent monitoring people's emails, text messages and calls is a pound taken away from community policing," said the Lib Dems' home affairs spokesperson Alistair Carmichael.
"Mass spying on the British people should be replaced with targeted surveillance of specific individuals suspected of wrongdoing."
Register for free to continue reading
Registration is a free and easy way to support our truly independent journalism
By registering, you will also enjoy limited access to Premium articles, exclusive newsletters, commenting, and virtual events with our leading journalists
Already have an account? sign in
Register for free to continue reading
Registration is a free and easy way to support our truly independent journalism
By registering, you will also enjoy limited access to Premium articles, exclusive newsletters, commenting, and virtual events with our leading journalists
Already have an account? sign in
Join our new commenting forum
Join thought-provoking conversations, follow other Independent readers and see their replies