Universe has no sense of direction and isn't going anywhere particular, scientists confirm
Everything is expanding outwards uniformly – not spinning or stretching towards anything in particular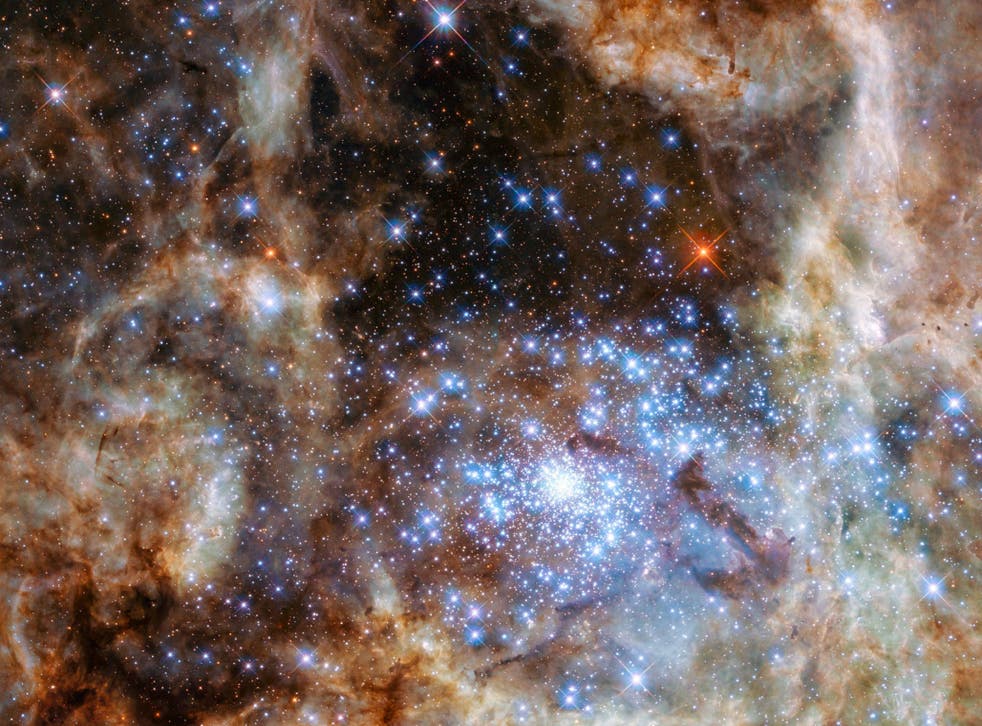 The universe isn't going anywhere, scientists have confirmed.
A new study shows that the universe is expanding the same way in all directions, not spinning or stretching in any special direction.
That discovery is comforting to the cosmologists who found it – since if the universe was moving in another direction, it would put the standard model of the universe under threat.
Nasa's most stunning pictures of space

Show all 30
"The finding is the best evidence yet that the universe is the same in all directions," said first author Daniela Saadeh, from UCL. "Our current understanding of the universe is built on the assumption that it doesn't prefer one direction over another, but there are actually a huge number of ways that Einstein's theory of relativity would allow for space to be imbalanced.
"Universes that spin and stretch are entirely possible, so it's important that we've shown ours is fair to all its directions."
If the universe had been pointing in a particular direction, it would be in contrast with the assumptions of almost every cosmological study. If it didn't behave identically in every direction, it could undermine a huge number of our existing analyses of the universe.
"We're very glad that our work vindicates what most cosmologists assume," said Saadeh in a statement. "For now, cosmology is safe."
The team made the discovery by studying the cosmic microwave background (CMB) that is the radiation left over by the big bang. They modelled a number of different scenarios for a spinning or stretching universe and worked out how those might be visible in the CMB – and found that none of them matched up with the real map of the cosmos that comes from the European Space Agency's Planck satellite.
"We calculated the different patterns that would be seen in the cosmic microwave background if space has different properties in different directions," said Saadeh. "Signs might include hot and cold spots from stretching along a particular axis, or even spiral distortions."
The researchers said that there was a huge number of ways that the universe could be "anisotropic", or pointing in a particular direction. That made the work of comparing the possible examples to the real one extra difficult.
China's great space telescope begins operations
There's still some possibility that the universe prefers one direction, the scientists said. But the precision of the new study mans that chance is just one in 121,000.
Register for free to continue reading
Registration is a free and easy way to support our truly independent journalism
By registering, you will also enjoy limited access to Premium articles, exclusive newsletters, commenting, and virtual events with our leading journalists
Already have an account? sign in
Register for free to continue reading
Registration is a free and easy way to support our truly independent journalism
By registering, you will also enjoy limited access to Premium articles, exclusive newsletters, commenting, and virtual events with our leading journalists
Already have an account? sign in
Join our new commenting forum
Join thought-provoking conversations, follow other Independent readers and see their replies