Universities in uproar over 'Rate Your Shag' Facebook pages
Both the social network and the students posting information about sexual partners could face legal action, lawyers say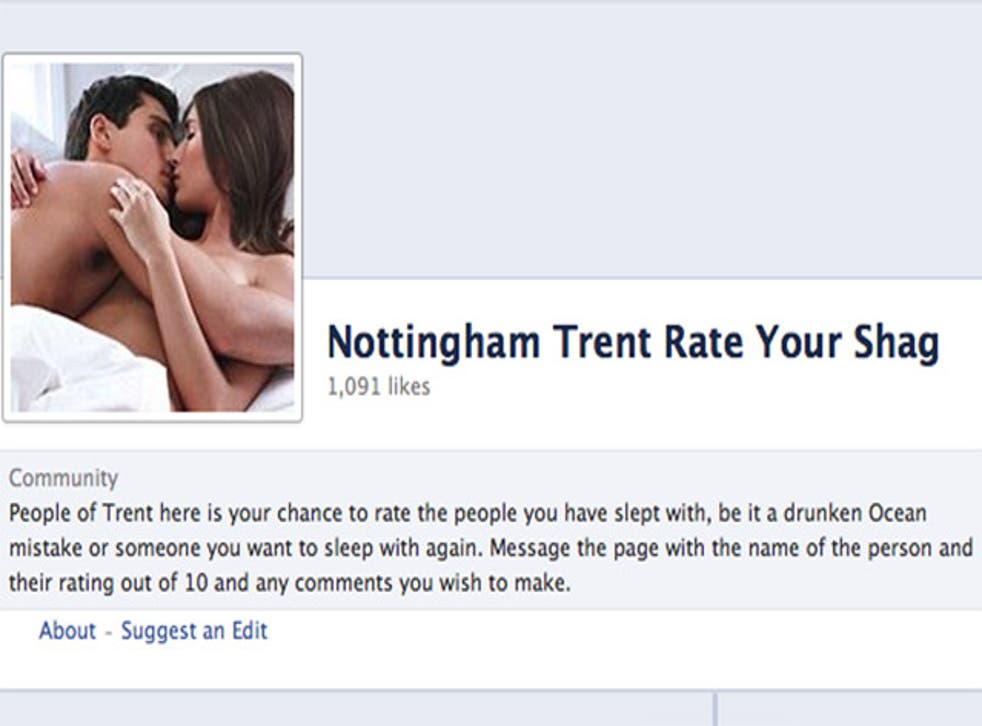 Facebook pages that encourage students to rate the performance of their sexual partners have provoked uproar on university campuses across the country and may leave the social networking giant open to legal action.
"Rate Your Shag" pages have rapidly spread to scores of UK universities. Users are exhorted to "name them, shame them and if you must, praise them". Sexual partners are rated out of 10 with added "comments and gossip". While some posts are humorous, others include the names of individuals apparently unaware their performances are being publicly rated.
In just 72 hours the pages have been "liked" by almost 20,000 users. At Newcastle University more than 8,000 people have signed up for updates on their neighbours' sexual activities. One user posted: "Poor effort. you obv think you're doing a great job. Shouting "I'M SO GOOD AT THIS" never helps. I did enjoy the location though. Better luck next time 2/10 [sic]."
The identities of those making the ratings are protected, but those of their victims are not, a feature that could leave Facebook, as well as individual posters, vulnerable to court action, lawyers warned.
Isabel Martorell, a privacy specialist at Carter Ruck, said: "The courts have made clear that information about a person's sex life is very much private, that's also the case even if what's being posted about the information is untrue. They would still be able to bring a complaint." She warned Facebook could also face legal action.
Liam Burns, President of the National Union of Students, urged universities to take immediate action: "Imagine that was your family member, partner or friend. It's not funny. It's tantamount to bullying. I would be surprised if institutions didn't intervene, if student unions didn't intervene, but we're talking about adults here. They need to take responsibilities for their actions."
Some universities have moved quickly to disassociate themselves from the pages. Harry Waddle, communications officer at Nottingham University, warned students disciplinary action would be considered against those writing defamatory posts. Jeremy Todd, the chief executive of BullyingUK, said: "This is cyber bullying. I think it's aggressive and deplorable. It's a very public, cowardly form of bullying."
When asked to comment on the page's content, the administrators failed to respond.
Facebook confirmed the pages were in breach of their community and have removed many overnight. A spokesman said: "We do not tolerate bullying or harassment. We allow users to speak freely on matters and people of public interest, but take action on all reports of abusive behaviour directed at private individuals."
Register for free to continue reading
Registration is a free and easy way to support our truly independent journalism
By registering, you will also enjoy limited access to Premium articles, exclusive newsletters, commenting, and virtual events with our leading journalists
Already have an account? sign in
Register for free to continue reading
Registration is a free and easy way to support our truly independent journalism
By registering, you will also enjoy limited access to Premium articles, exclusive newsletters, commenting, and virtual events with our leading journalists
Already have an account? sign in
Join our new commenting forum
Join thought-provoking conversations, follow other Independent readers and see their replies