Twitter and Reddit fight Trump over rules forcing visa applicants to reveal social media details
The government's legislation would acquire visa applicants to hand over their their Instagram, Twitter, Facebook, YouTube and other social media usernames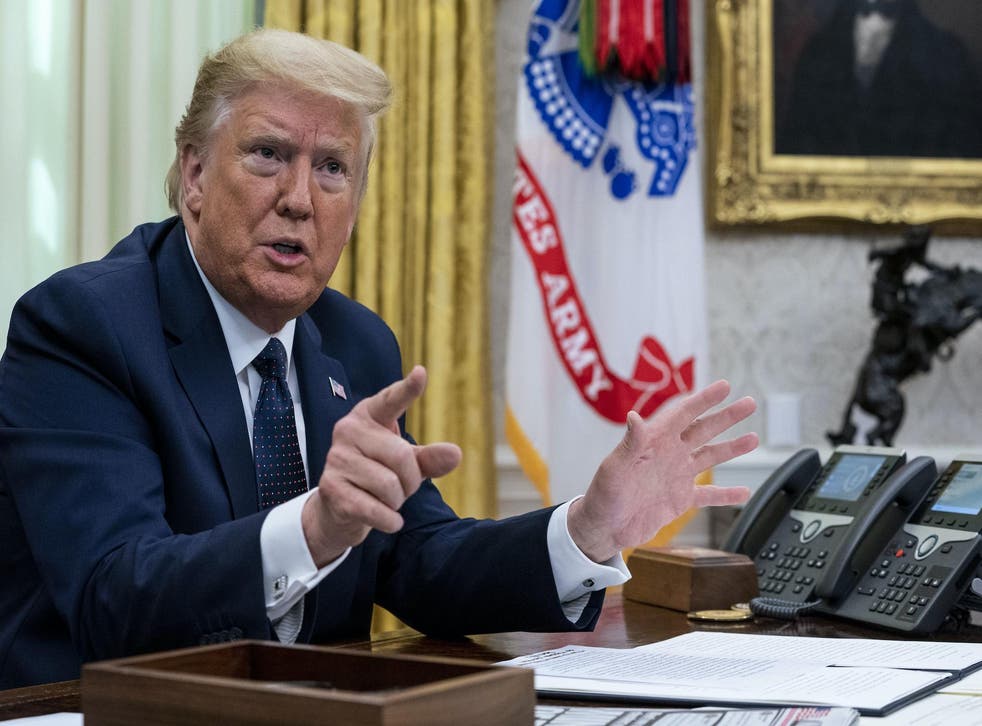 Twitter, Reddit, and the Internet Association have filed against a lawsuit brought by the US government which would require visa applicants to register their social media handles with the U.S. government, and consent to policies allowing that data to be retained and shared.
In a statement, the companies argue that such a practise "unquestionably chill a vast quantity of speech" and the First Amendment rights of their users, an issue that would be particularly troubling for people who use accounts anonymously to spread information about sensitive subjects.
Twitter says that at least one quarter of all accounts on its platform to not have information about a person's full name.
In a statement, Jessica Herrera-Flanigan, Twitter Vice President, Public Policy and Philanthropy, said: "Defending and respecting the voices of the people who use our service is one of our core values at Twitter.
"This value is a two-part commitment to freedom of expression and privacy. We believe the government's policy requiring visa applicants to disclose their social media handles infringes both of those rights and we are proud to lend our support on these critical legal issues."
Trump signs controversial executive order that could allow federal officials to target Twitter, Facebook and Google
Reddit's VP and General Counsel Ben Lee said: "Reddit, since its inception, has held user privacy as a foundational value. With this brief we intend to defend not just our users but all users who are determined to maintain their privacy on the internet from intrusive overreach by the government."
The government's legislation was introduced in 2019, which would acquire visa applicants to hand over their their Instagram, Twitter, Facebook, YouTube and other social media usernames and would be expected to affect 15 million people each year.
"National security is our top priority when adjudicating visa applications, and every prospective traveller and immigrant to the United States undergoes extensive security screening," the State Department said at the time. "We are constantly working to find mechanisms to improve our screening processes to protect US citizens, while supporting legitimate travel to the United States."
Such an action comes in the wake of Donald Trump's feud with Twitter after the social media company fact-checked his tweets about election fraud and added a label over another post he made about the death of George Floyd.
Last week, footage emerged of a police officer kneeling on the neck of Mr Floyd, a black man, who repeatedly shouted that he couldn't breathe.
Mr Floyd died later that day, after an ambulance was called, and protests erupted last night, with demonstrators calling for an end to police brutality against black people in the US.
Mr Trump's argument is that Twitter is violating the First Amendment by hiding the tweet behind a label, which Twitter said was "glorifying violence".
Register for free to continue reading
Registration is a free and easy way to support our truly independent journalism
By registering, you will also enjoy limited access to Premium articles, exclusive newsletters, commenting, and virtual events with our leading journalists
Already have an account? sign in
Register for free to continue reading
Registration is a free and easy way to support our truly independent journalism
By registering, you will also enjoy limited access to Premium articles, exclusive newsletters, commenting, and virtual events with our leading journalists
Already have an account? sign in
Join our new commenting forum
Join thought-provoking conversations, follow other Independent readers and see their replies