USPS files blockchain patent to secure mail-in voting
New filing states bitcoin technology could 'track and secure the vote by mail system'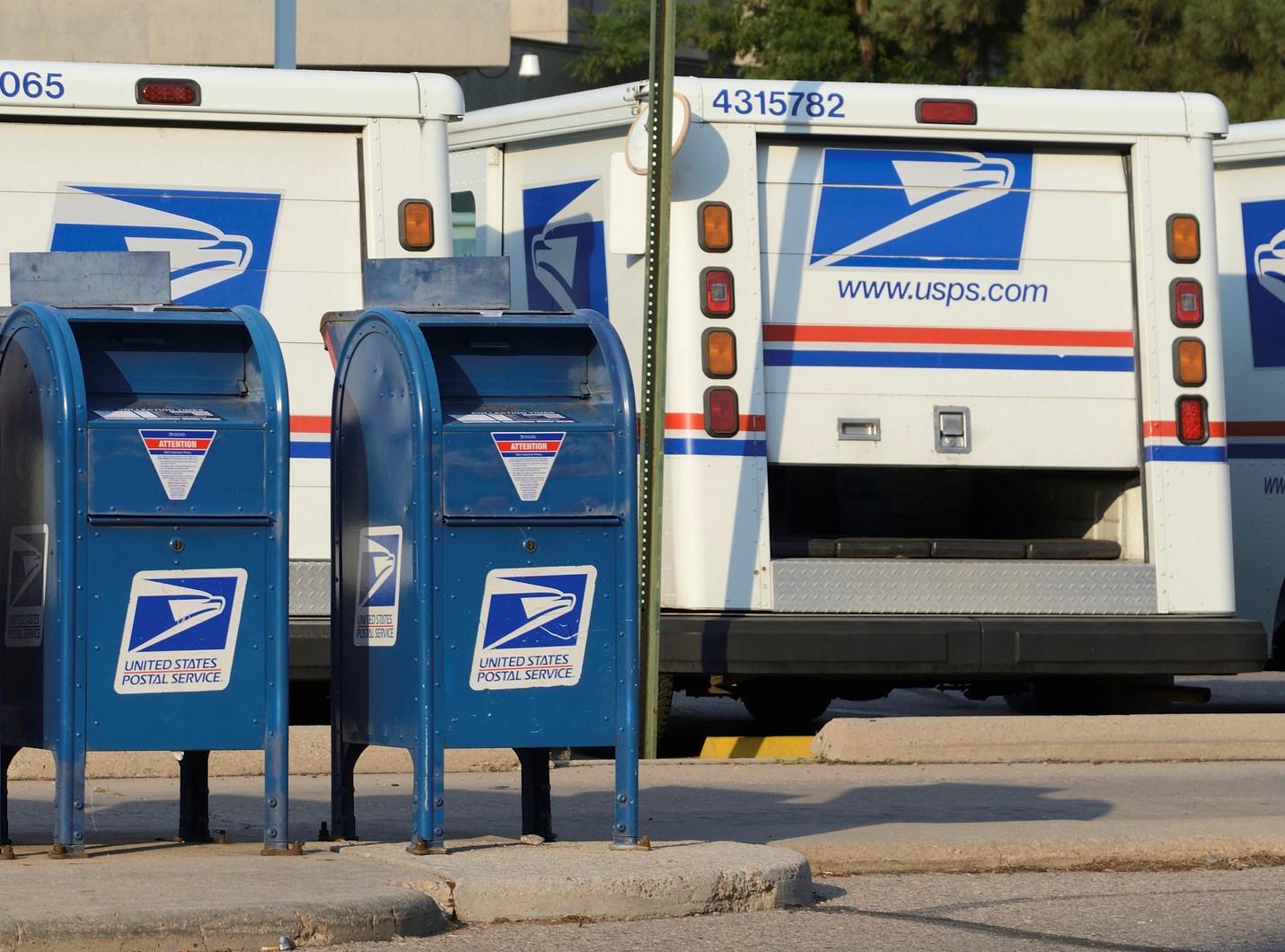 The United States Postal Service (USPS) has filed a patent application to use blockchain technology to streamline and secure mail-in voting.
The 'Secure Voting System' patent application, published by the United States Patent and Trademark Office last week, describes how the same technology that supports bitcoin and other cryptocurrencies could be used to "track and secure the vote by mail system".
The filing comes amid claims that Donald Trump is attempting to undermine the 2020 presidential elections by incapacitating mail-in voting.
The US president claims that mail-in voting is at risk to widespread voter fraud and potential foreign interference – claims that have been widely debunked.
Record numbers of people are expected to vote by mail in November due to the coronavirus pandemic, which has so far claimed the lives of more than 170,000 Americans.
"Voters generally wish to be able to vote for elected officials or on other issues in a manner that is convenient and secure," the patent application states.
"Further, those holding elections wish to be able to ensure that election results have not been tampered with and that the results actually correspond to the votes that were cast. In some embodiments, a blockchain allows the tracking of the various types of necessary data in a way that is secure and allows others to easily confirms that data has not been altered."
Donald Trump rally in Tulsa, Oklahoma
Show all 16
Blockchains are essentially an online ledger that are impossible to erase or edit, as it is distributed and supported by a network of computers rather than just one.
The USPS filing envisions a number of ways that the technology could be implemented to improve the security of mail-in voting, including sending out QR codes linked to a digital voting system and storing voter IDs and votes on the blockchain.
It is not the first time blockchain technology has been touted for its ability to revolutionise the voting process. US startup Voatz has already used its blockchain-based voting system for minor elections in the US, including the 2018 general election in West Virginia.
Trump has frequently undermined mail-in voting by publicly questioning its integrity. A lawsuit filed this week accused the Republican candidate of attempting to stop postal votes for his own electoral benefit, as polls suggest more Democrats than Republicans plan to vote by mail.
The complaint describes Trump's actions as "a loathsome tactic once associated only with tin-horn dictators and banana republics."
It is not clear if or when the USPS plans to roll out or test the blockchain-based system. A representative did not immediately respond to a request for comment.
Join our commenting forum
Join thought-provoking conversations, follow other Independent readers and see their replies