Satellite rocket launches to blast off from UK as part of pioneering space plan
Spaceport will host vertical launches, where rocket is carried into the air on a plane before firing away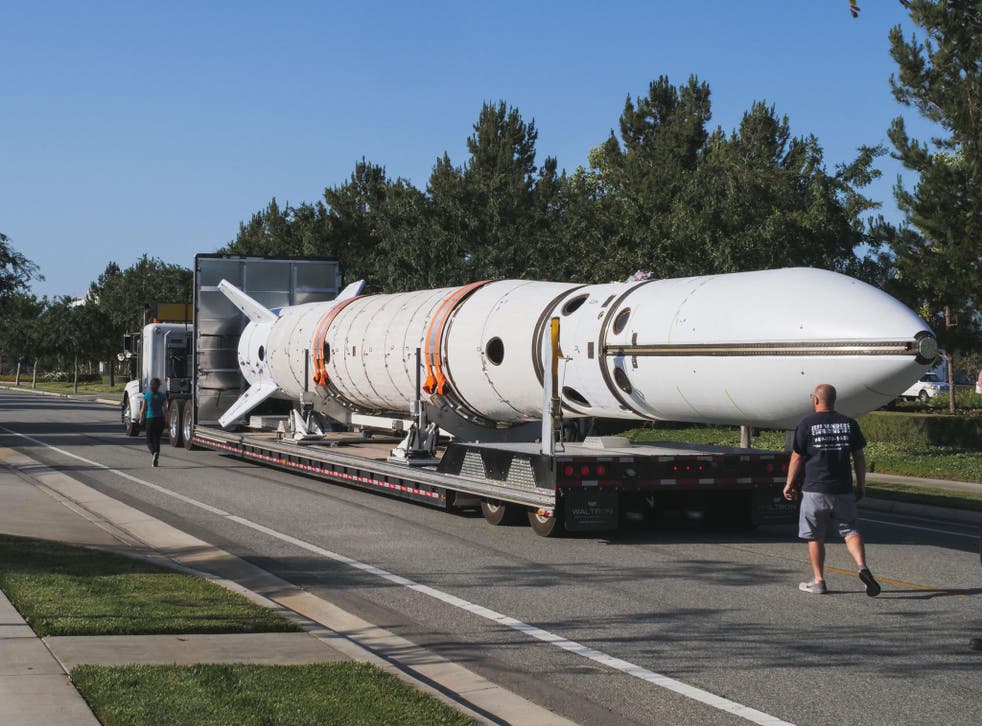 Satellite launches are set to come to the UK as Virgin hopes to carry a rocket on a plane and then launch it into space.
The government hopes that the new launch plans are part of a vast new space industry across the country, which also includes launchpads in Scotland.
Britain hasn't launched a satellite using a UK rocket since 1971, when Black Arrow carried a satellite called Prospero into low Earth orbit. Even that took off from a launchpad in Australia.
Nasa's most stunning pictures of space

Show all 30
Despite that, Britain has been hailed for its work on producing satellites, and the need for them is quickly growing. But the UK does not have any way of actually getting them into space, meaning they have to be shipped elsewhere to be launched.
Now the British government hopes that this announcement and others will allow the country to launch its plans for a flourishing space industry in the UK.
"The announcement of a strategic partnership between Virgin Orbit and Cornwall Spaceport is great news for the region and the UK's ambitions for regular, reliable and responsible access to space," said UK science minister Sam Gyimah. "This partnership could see Virgin Orbit's innovative horizontal launch technology helping the UK's small satellite industry access space from the convenience of a Spaceport in Cornwall.
"We will work with both partners to support their ambitions, as we take the next steps in our national spaceflight programme as part of the government's modern Industrial strategy."
Horizontal launches such as those that will happen in Cornwall are different from the famous flights that takeoff from Kennedy Space Centre and elsewhere. Instead of standing up from the beginning, the rocket is attached to a plane and carried up into the air – from there, the rocket separates and flies off into space, carrying the satellite with it.
Virgin claims that horizontal launches will allow for cheaper spaceflight, since they mean launches can take place away from busy launchpads.
There will soon be vertical rockets taking off from the UK, however, if a plan to launch a new spaceport in Scotland is successful.
Register for free to continue reading
Registration is a free and easy way to support our truly independent journalism
By registering, you will also enjoy limited access to Premium articles, exclusive newsletters, commenting, and virtual events with our leading journalists
Already have an account? sign in
Register for free to continue reading
Registration is a free and easy way to support our truly independent journalism
By registering, you will also enjoy limited access to Premium articles, exclusive newsletters, commenting, and virtual events with our leading journalists
Already have an account? sign in
Join our new commenting forum
Join thought-provoking conversations, follow other Independent readers and see their replies