WeChat faces imminent US ban as Trump issues executive order against Chinese apps like TikTok
The Trump adminsistation says the apps are 'threats' because of their potential to pass information to the Chinese government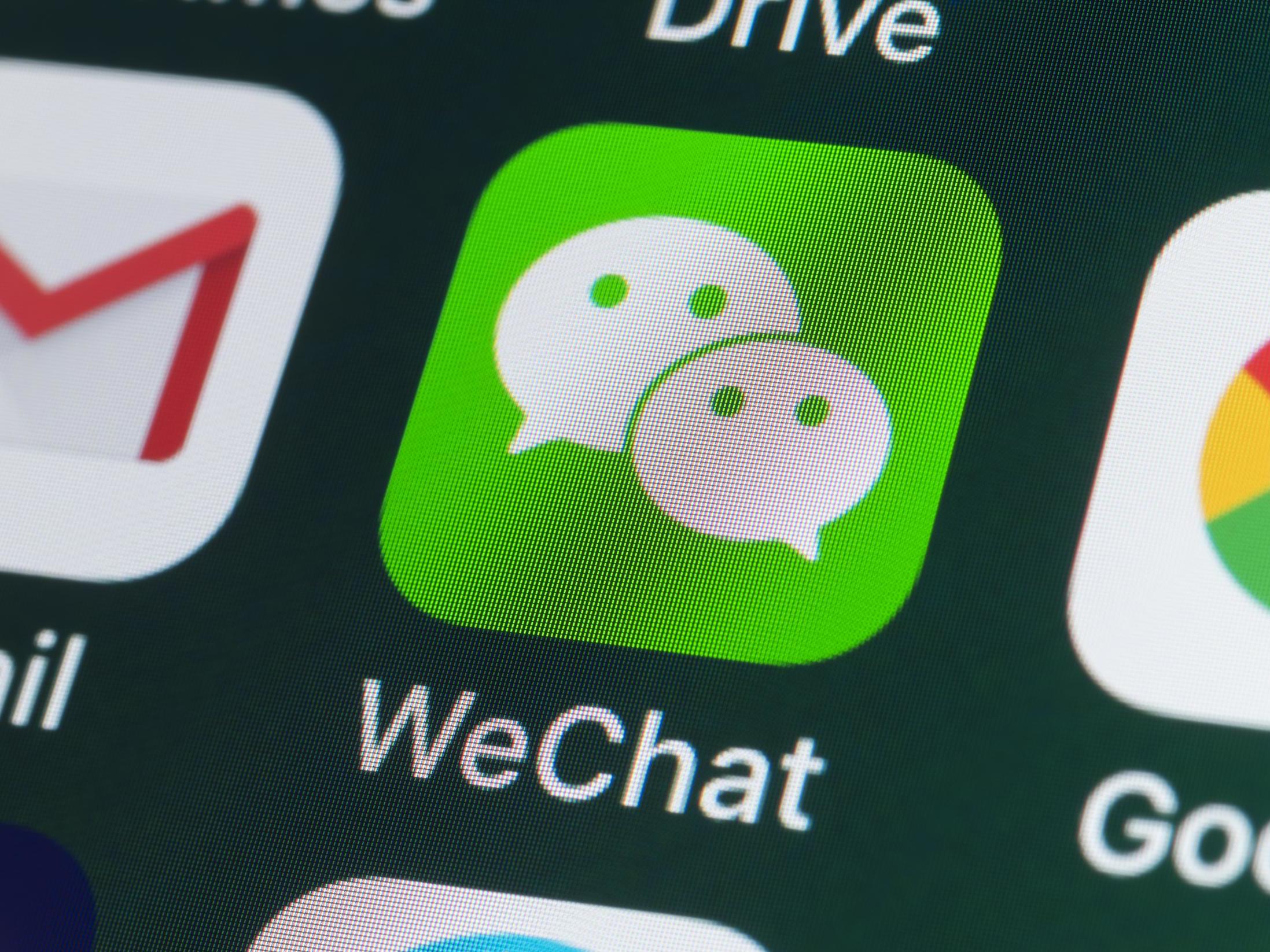 President Donald Trump has signed an executive order which states that US companies have 45 days to stop doing business with the Chinese app WeChat.
It follows a similar executive order taken against TikTok.
The Trump administration has expressed national security concerns over the relationship between Chinese applications and the Chinese government, believing that the apps could send data on US citizens to Beijing.
TikTok has repeatedly denied any allegations it would do so, although is potentially set to be purchased by Microsoft on 15 September, before the 45 day limit; The Independent has reached out to WeChat for comment.
WeChat offers far greater utility than TikTok. The app has games, payment systems, communication methods, photo sharing, and more built into it, and is near-ubiquitous in China.
"Like TikTok, WeChat automatically captures vast swathes of information from its users. This data collection threatens to allow the Chinese Communist Party access to Americans' personal and proprietary information", the executive order against the messaging app claims.
"In addition, the application captures the personal and proprietary information of Chinese nationals visiting the United States, thereby allowing the Chinese Communist Party a mechanism for keeping tabs on Chinese citizens who may be enjoying the benefits of a free society for the first time in their lives."
In both orders, the president cites the International Emergency Economic Powers Act and the National Emergencies Act, naming both TikTok and WeChat's operations within the US as a national emergency. It is likely these proposed bans will be subject to legal challenges.
In relation to WeChat, and its parent company Tencent, the executive order forbids any transaction that is "related to WeChat by any person" or with its parent company Tencent.
As well as WeChat, and various television, music, e-commerce, and video streaming platforms, Tencent owns stakes in popular video games including PlayerUnknown's Battlegrounds, and completely owns Riot Games. It also has a 40 per cent owning stake in Epic Games, which develops Fortnight.
Tencent has also invested in Tesla, Reddit and Spotify. It is unclear if the executive order extends to these businesses. The Independent has reached out to the White House for comment.
The move is not unexpected. The Trump administration, and Secretary of State Mike Pompeo, has been threatening further action against Chinese companies over the past week.
Pompeo described that the Trump government is calling it the ""Clean Network" program, which will target Alibaba, Baidu, China Mobile, China Telecom, Tencent, and Huawei.
"With parent companies based in China, apps like TikTok, WeChat and others are significant threats to personal data of American citizens, not to mention tools for CCP (Chinese Communist Party) content censorship," Pompeo said on Thursday.
Chinese foreign minister Wang Yi said the United States "has no right" to set up the "Clean Network" and called the actions "a textbook case of bullying".
"Anyone can see through clearly that the intention of the US is to protect its monopoly position in technology and to rob other countries of their proper right to development," said Wang.
Join our commenting forum
Join thought-provoking conversations, follow other Independent readers and see their replies