Weibo reverses ban on gay content after outcry in China
Popular social media platform had targeted pictures and videos depicting homosexuality in 'clean-up'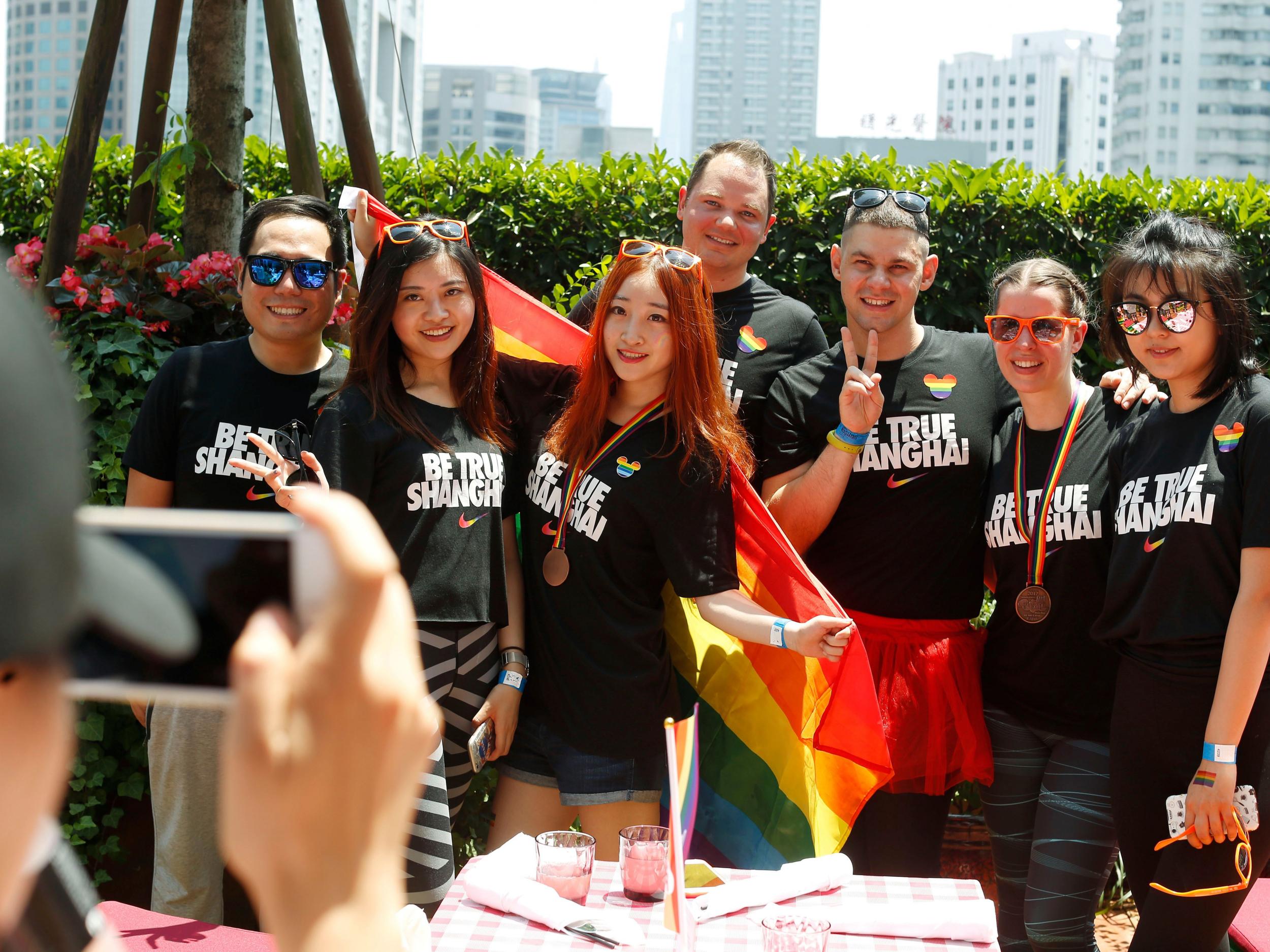 Chinese social network Weibo has reversed a ban on gay content following a public outcry.
The microblogging platform was flooded with posts containing the hashtags "#IamGay" and "#IamGayNotaPervert" as users protested the censorship of material depicting homosexuality.
The ban had been announced on Friday as part of a "clean-up" which also targeted videos, images and cartoons featuring pornography and "bloody violence".
Weibo, one of China's most popular social media sites, said the new guidelines were intended to "create a bright and harmonious community environment".
Within hours, the announcement had been read millions of times and shared more than 100,000 times.
The hashtag "#IamGay", in Mandarin, began trending after thousands of people posted it to rally against the ban. Others wrote "#Iambreakingthelaw".
Weibo, which is similar to Twitter in format, appeared to then ban the hashtags and deleted many of the 150,000-plus comments related to them.
The company's Nasdaq shares fell in value on Friday amid the controversy.
In an update on Sunday, Weibo said the "clean-up" would "no longer target gay content".
Censors will "primarily focus on pornographic and violent material," the social network said, adding: "Thank you everyone for your discussions and suggestions."
The company had previously said it was acting in accordance with China's cybersecurity laws.
The Cyberspace Administration of China, the country's internet regulator, has not commented.
But the People's Daily, the official paper of China's ruling Communist Party, also appeared to criticise Weibo in an editorial on Sunday.
"Intellectually speaking, there should be a consensus around respecting other people's sexual orientation," the column said, adding that comparing homosexuality to pornography and violence and regarding it as "abnormal" would go down badly with the public.
World news in pictures
Show all 50
Regulators have been ratcheting up control over Chinese microblogs in recent months, ordering platforms like Weibo to set up a mechanism to remove false information and criticising them for allowing prohibited material to spread.
President Xi Jinping's government has been tightening control over what China's public can see and say online while attempting to reap the economic benefits of internet use.
Homosexuality was legalised in China in 1997 and few in the country have religious objections to it. However, a traditional, conservative preference for conventional marriage and childbearing creates barriers for LGBT+ people.
Following Weibo's initial announcement on Friday, more than a million users have viewed hashtags in support of LGBT+ rights.
Hua Zile, the founder of Voice for China LGBT, Weibo's first LGBT-themed account, said he was encouraged by the widespread anger over the site's censorship plan.
"The response shows that we LGBT people in China are slowly realising our rights," Mr Hua said. "Gay people who would not have spoken out years ago are now letting their voices be heard."
He said a Weibo manager had told him to stop posting while the "clean-up" was taking place.
He complied, and his announcement that Voice for China LGBT would be going on hiatus was shared nearly 40,000 times.
After Weibo's u-turn, Mr Hua called on the firm to apologise to the LGBT+ community.
"Like China, which has developed so quickly in such a short time, sex education in the country is a work in progress," he said.
On Sunday, an LGBT+ group of more than 100 people took part in a marathon in the city of Nanjing, holding rainbow flags to raise awareness of gay rights.
The group had planned to take part in the marathon months in advance, but its organiser, Lucas Chen, said Weibo's announcement gave it "added significance".
The main objective of joining the marathon was to "help everyone courageously come out of the closet," Mr Chen said. "So it was meaningful that people online were also bravely speaking out and showing that they were not defeated by negativity."
Join our commenting forum
Join thought-provoking conversations, follow other Independent readers and see their replies