The Independent's journalism is supported by our readers. When you purchase through links on our site, we may earn commission.
WhatsApp 'back door' could allow police to snoop on private messages
'We oppose government attempts to build backdoors because they would undermine privacy and security,' Facebook says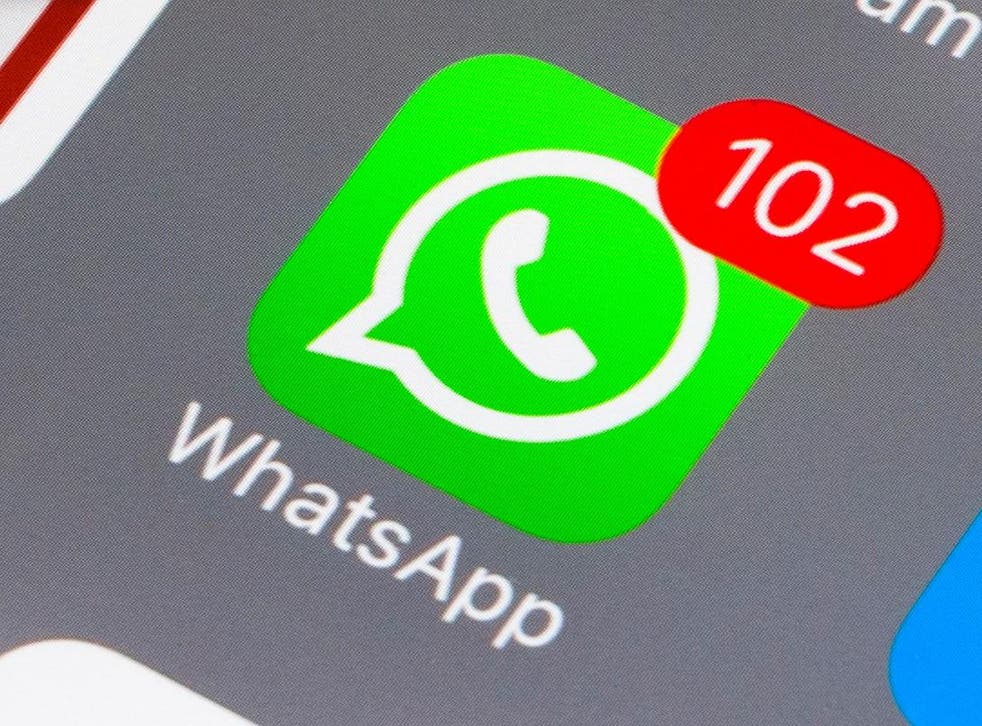 A new treaty between the UK and the US will force Facebook to share encrypted WhatsApp messages with British police, according to reports.
The accord, which is expected to be signed in October, would require social media firms to build "back doors" into messaging apps in order to assist with investigations, Bloomberg and The Times reported. The new deal, which also covers Facebook's Messenger platform, would mean that any individuals suspected of serious offences like paedophilia or terrorism would be subject to police warrants for their private messages.
Facebook-owned WhatsApp introduced end-to-end encryption to "every form of communication" on the app in 2016 in order to prevent messages and images from being seen by anyone other than the person sending and the person receiving them.
In order for police to have access to messages sent across WhatsApp, Facebook would need to backtrack on numerous privacy pledges to its users by completely redesigning how messages are sent and received.
Security back doors essentially act as secret access portals, whereby the social media companies and law enforcement agencies would have the keys to decrypt data sent and received by users of the messaging apps.
Facebook birthday: 15 defining moments for the social network

Show all 15
Privacy advocates argue that introducing such tools would make them vulnerable to abuse from hackers, or even from people within the companies or law enforcement agencies.
Following various privacy scandals involving user data, Facebook chief executive Mark Zuckerberg announced a new "vision" for the company earlier this year that puts privacy at the centre of the social network's products.
"Privacy gives people the freedom to be themselves and connect more naturally, which is why we build social networks," he wrote in a blog post at the time.
In response to the latest reports, Facebook stood by Mr Zuckerberg's comments that privacy is a human right and should not be compromised.
"We believe in the right for people to have a private conversation online. End-to-end encryption helps protect that right and is fundamental to the value we provide to over a billion people every day," a Facebook spokesperson said.
"We oppose government attempts to build backdoors because they would undermine the privacy and security of our users everywhere."
Register for free to continue reading
Registration is a free and easy way to support our truly independent journalism
By registering, you will also enjoy limited access to Premium articles, exclusive newsletters, commenting, and virtual events with our leading journalists
Already have an account? sign in
Register for free to continue reading
Registration is a free and easy way to support our truly independent journalism
By registering, you will also enjoy limited access to Premium articles, exclusive newsletters, commenting, and virtual events with our leading journalists
Already have an account? sign in
Join our new commenting forum
Join thought-provoking conversations, follow other Independent readers and see their replies