WhatsApp hoaxes: How Metro Bank messages highlight danger of fake news and viral scams
Queues at bank branches are just the latest evidence of the speed at which messages can fly around the chat app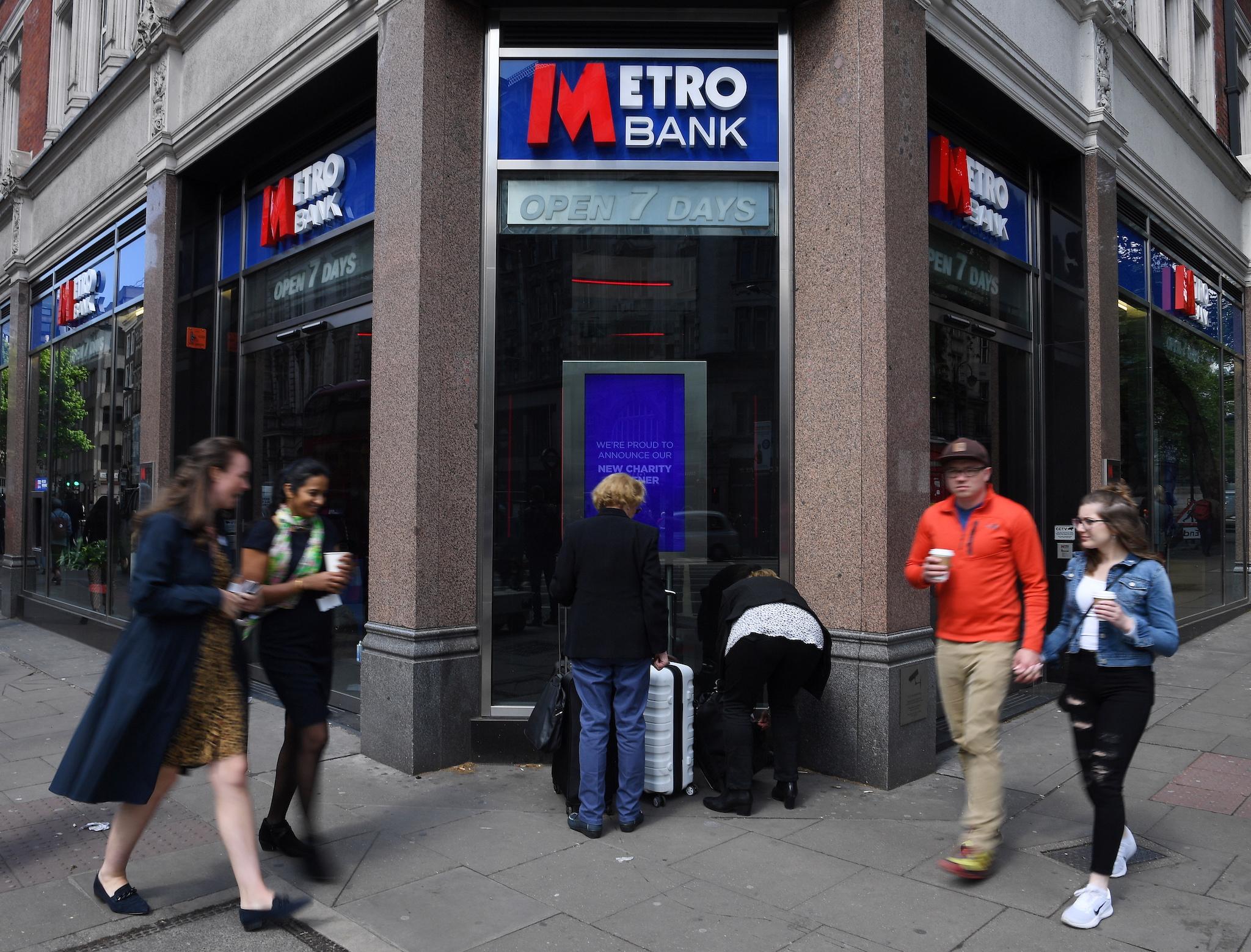 Queues of panicked people outside Metro Bank branches are just the latest evidence of the spread of hoax messages on WhatsApp.
The bank has been forced to assure customers that their money is safe after a viral message took off on the app, spreading quickly and worrying the people who read it. Before the bank could assure users, its share price dropped and people had waited outside branches to collect their money, as the messages had advised them to do.
The messages have come after a tough period for the bank. But it said there was no truth to the rumours about safe deposit boxes, and that customers should not be concerned.
The messages are just the latest in a run of hoax messages to fly across the app. And many have had even worse effects than those seen at Metro Bank, being blamed for attacks on people, widespread panic and even deaths.
Most famous among them are the problems in India. There, numerous lynchings and mob attacks have been blamed on the app – in most cases, false messages whip up panic by suggesting that some sort of dangerous person is in the area, and innocent people have been killed by those attempting to act on the messages.
12 useful WhatsApp features you didn't know existed
Show all 12
Part of the problem with WhatsApp chats is that they are end-to-end encrypted, meaning there is technically no way for the company to regulate what is being shared on the app. Unlike public conversations on Facebook and Twitter, false stories can be spread without any oversight.
What's more, WhatsApp has proven useful in communities that have been underserved by traditional news organisations. So those messages can often be useful, when they are fact, and it is difficult to tell the difference between those genuine messages and other fake ones when such stories might not be immediately verified in the news.
WhatsApp has introduced a number of features intended to limit the spread of hoax and false messages, despite those limitations.
For instance, last year it introduced a small label that is applied to forwarded messages whenever they are passed on. That is intended to allow people to know whether the message was actually written by the person sending it – and encourage people to use extra caution if it wasn't.
It also runs a special section on its site, which encourages people to be careful to spot hoax messages and other problems on WhatsApp. In addition to the warning about forwarding, users are encouraged to check photos and media they are being sent, look out for markers of questionable messages such as those that include spelling mistakes, be critical about anything that buys into your biases, view anything that has been shared a lot with some scepticism, and check any information that is being sent around on WhatsApp with other sources.
It also advises people to make sure they help stop the spread of such messages, if they are confirmed to be hoaxes.
"If you see something that's fake, tell the person that sent it to you and ask them to verify information before they share it," the page reads. "Don't share a message because someone tells you to do so. If a group or a contact is constantly sending fake news, report them."
Join our commenting forum
Join thought-provoking conversations, follow other Independent readers and see their replies