WhatsApp update will force users to agree to new privacy rules in 2021 or else 'lose access to app'
'After this date, you'll need to accept the new terms to continue using WhatsApp or you can always delete your account,' messaging giant states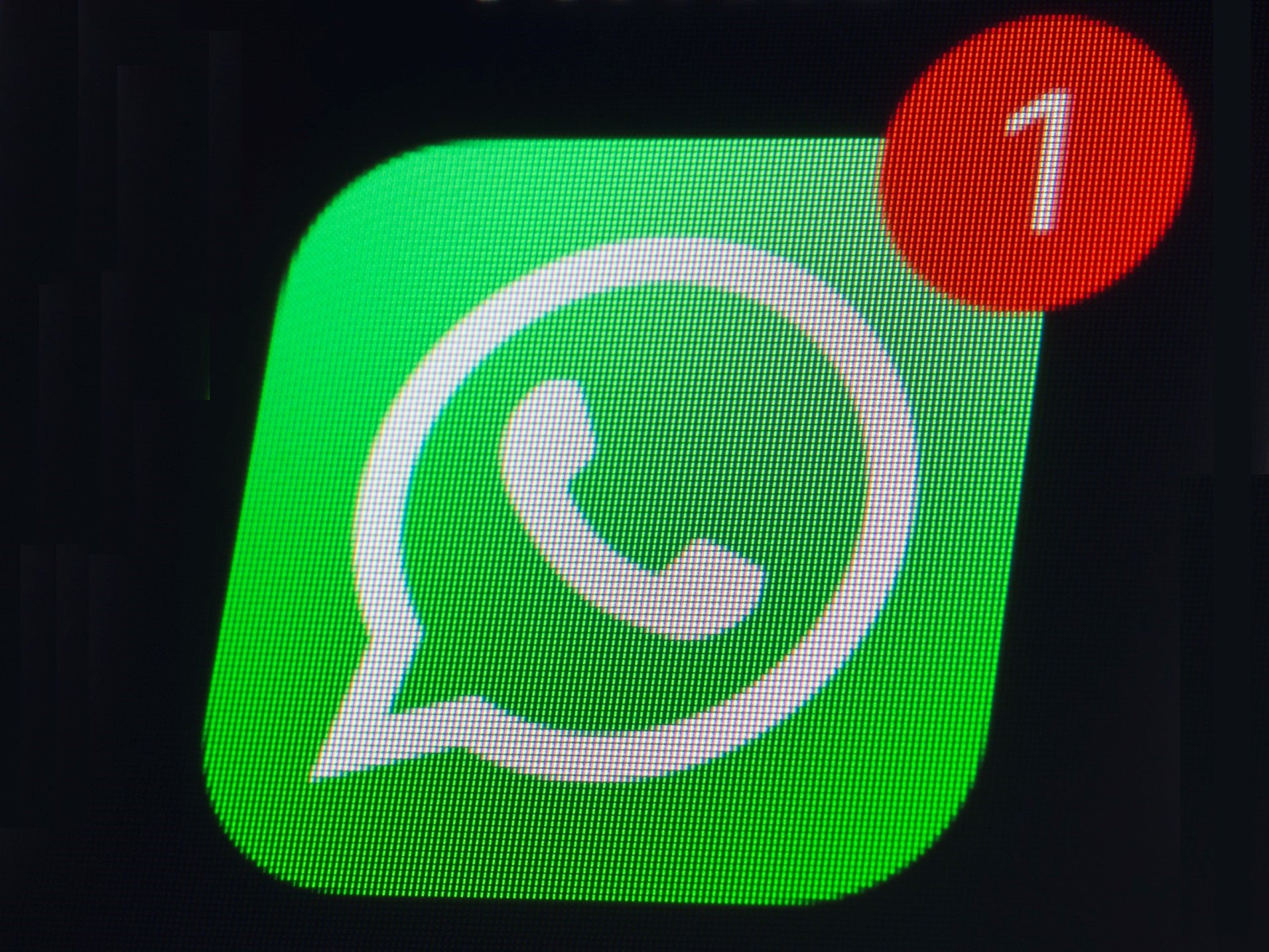 WhatsApp is set to update its Terms of Service in 2021, forcing users to agree to new privacy rules or else lose access to the app, according to early testers of the popular messaging platform.
Screenshots of the "Terms and Privacy Policy Updates" were shared by WaBetaInfo, who said the new terms relate to how the world's most popular messaging app processes user data.
"By tapping Agree, you accept the new terms, which take effect on February 8, 2021," the update states. 
"After this date, you'll need to accept the new terms to continue using WhatsApp or you can always delete your account."
WhatsApp typically dies not comment on unreleased features but confirmed to The Independent that all users "must agree" to the new terms by 8 February 2021 if they want to continue using the app.
A spokesperson for the firm said the changes related to the way businesses will be able to operate on the platform and interact with users. More details about what this will involve were outlined in an October blog post.
WhatsApp has faced criticism over how it operates since Facebook bought it in 2014 in a deal worth $19 billion.
In 2018, WhatsApp founder Jan Koum stepped down as the firm's chief executive officer amid concerns about privacy and data security.
"These days companies know literally everything about you, your friends, your interests, and they use it all to sell ads," he wrote in a blog post before the Facebook sale.
"At every company that sells ads, a significant portion of their engineering team spends their day tuning data mining, writing better code to collect your personal data… remember, when advertising is involved, you the user are the product."
Mr Koum did not give a specific reason for leaving the company, though sources close to the matter told The Washington Post at the time that it related to an irreconcilable clash over Facebook's decision to use personal data for the purpose of advertising.
Fellow co-founder Brian Acton, who also left the app following the Facebook takeover, said in an interview with Forbes following his departure: "I sold my users' privacy to a larger benefit. I made a choice and a compromise. And I live with that every day."
Facebook birthday: 15 defining moments for the social network
Show all 15
Last year, the founder of rival messaging app Telegram claimed that WhatsApp would never be safe after a huge security flaw was revealed that compromised the privacy of 1.5 billion users.
"WhatsApp has a consistent history - from zero encryption at its inception to a succession of security issues strangely suitable for surveillance purposes," Pavel Durov wrote in a blog post.
"Looking back, there hasn't been a single day in WhatsApp's 10 year journey when this service was secure."
Join our commenting forum
Join thought-provoking conversations, follow other Independent readers and see their replies