WhatsApp update borrows Snapchat's biggest features, including drawing on pictures and special front-facing flash
It's far from the first time that Facebook apps have improved themselves by taking from their ghostly rival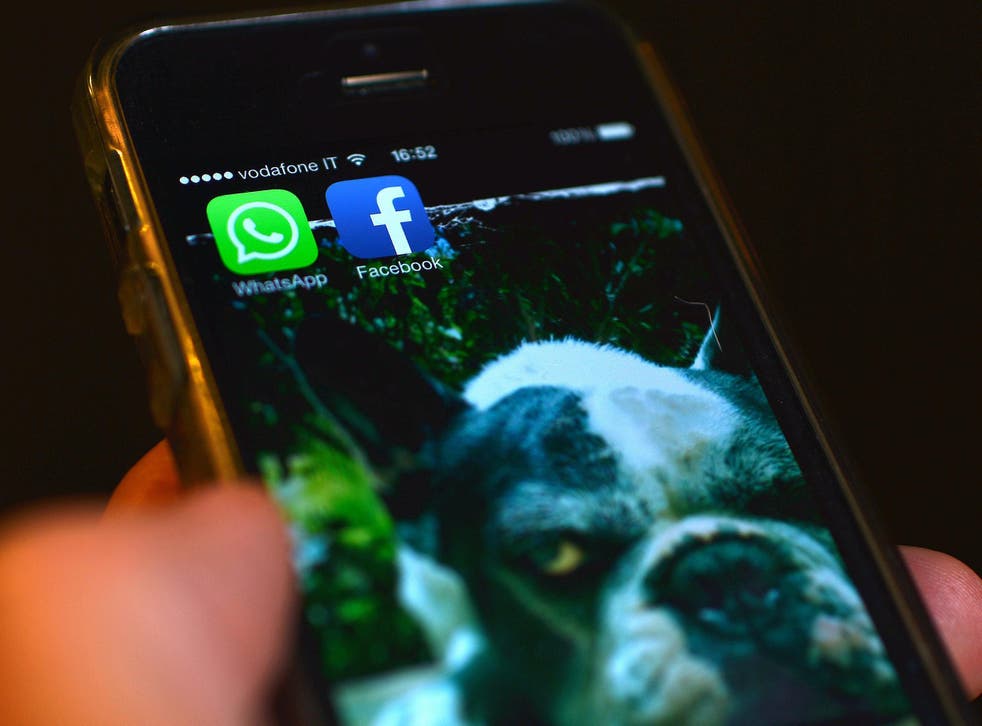 WhatsApp has added a new update, and borrowed almost everything that makes Snapchat's camera so good.
The new version – available through an update in the app store now – is just the latest move by Facebook to copy some of its ghostly rival's biggest features.
Those include new editing and drawing tools. And they also include new ways of taking pictures, too.
Gadget and tech news: In pictures

Show all 25
The drawing tools have a functionality and design that's incredibly similar to Snapchat. They're brought up simply by taking a picture. Once that's done, a little series of icons will appear – click the crayon to draw on top of a picture, for instance, or choose the T to write text.
The new feature even allows people to overlay emoji on top of their photos. That's done by clicking the little face. The emoji will even look the same as on Snapchat – they use the Twemoji that can be seen on Twitter, and work on various different platforms rather than looking different between iOS and Android.
And the actual process for taking pictures borrows from Snapchat, too.
The app now supports front-facing flash, so that people can better take pictures in the dark. That brightens up the screen so that pictures using the front camera work much better in the dark.
That feature is already offered on some iPhones – where it works slightly better than when apps try to do it – but is a useful way of taking selfies in the dark on other models.
The camera features have been given other changes like the ability to slide up and down the screen to zoom in and out and double tapping on the screen to swap between the front and back cameras. (Like many of Snapchat's features, those might not be immediately obvious.)
WhatsApp encryption in 60 seconds
WhatsApp has been criticised for borrowing features from Snapchat in the past. Recently, for instance, Instagram took the concept of stories that had been popularised by Snapchat, implementing it in much the same way and openly admitting that it had been inspired by the popularity of Snapchat's version.
The moves often help Facebook bring popular Snapchat features to places in the world that Snapchat hasn't launched yet. Last week, for instance, Facebook appeared to be testing a feature called Messenger Day in Poland that includes disappearing messages – Snapchat's central feature, but the first time anything of the kind has been available in the country.
WhatsApp's blog didn't acknowledge any kind of inspiration from Snapchat, instead introducing the new features only as "new ways to customize and enhance the photos and videos you share with friends and family around the world".
Register for free to continue reading
Registration is a free and easy way to support our truly independent journalism
By registering, you will also enjoy limited access to Premium articles, exclusive newsletters, commenting, and virtual events with our leading journalists
Already have an account? sign in
Register for free to continue reading
Registration is a free and easy way to support our truly independent journalism
By registering, you will also enjoy limited access to Premium articles, exclusive newsletters, commenting, and virtual events with our leading journalists
Already have an account? sign in
Join our new commenting forum
Join thought-provoking conversations, follow other Independent readers and see their replies