Winter Solstice 2014: Why Google has given the shortest day of the year a doodle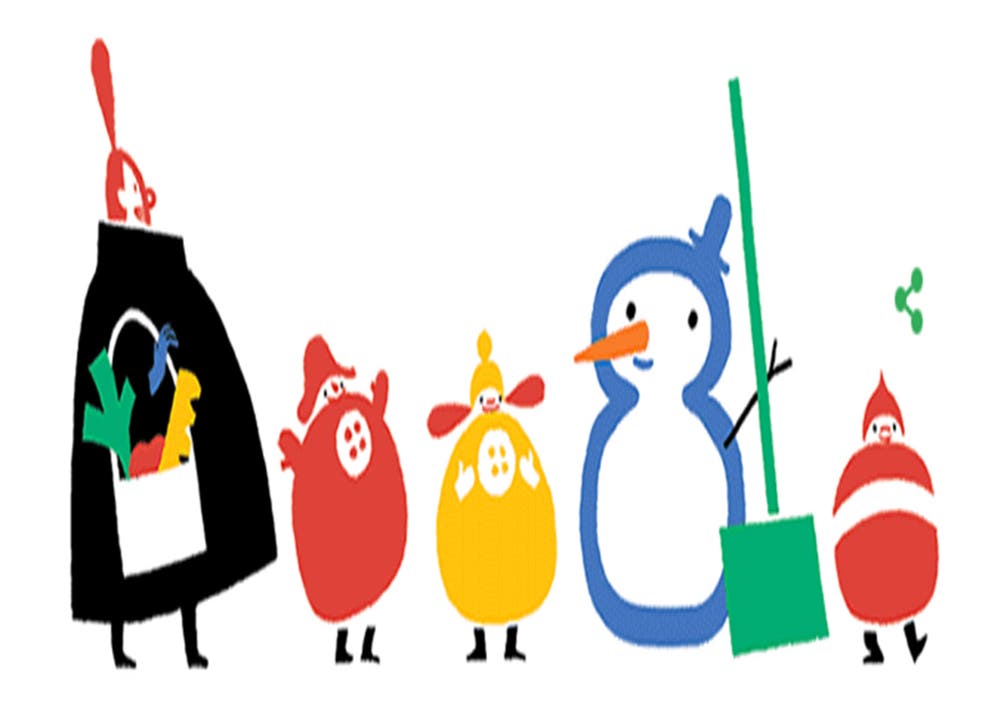 Google has marked the shortest day of the year with an animated Doodle on its homepage.
The Doodle depicts a cartoon Father Christmas helping two children to build a snowman before the children's mother appears and produces a carrot from her shopping bag to use as the snowman's nose.
The winter solstice occurs when the sun's daily maximum elevation in the sky is at its lowest and the North Pole is tilted furthest away from the sun. This results in the least number of daylight hours and the longest night of the year. This astronomical phenomenon occurs in December in the Northern Hemisphere and in June in the Southern Hemisphere.
The event has been marked by many cultures throughout history with festivals, rituals, celebrations and the mating of animals, and even today people gather at Stonehenge to watch the sunrise and sunset. The ancient stones are carefully aligned on a sight-line that points to the winter solstice sunset, and it is thought that this event was actually more important to those who constructed the site than the summer equivalent.
It is seen as a time of renewal and means the days start to get longer, beginning the countdown to spring.
Register for free to continue reading
Registration is a free and easy way to support our truly independent journalism
By registering, you will also enjoy limited access to Premium articles, exclusive newsletters, commenting, and virtual events with our leading journalists
Already have an account? sign in
Register for free to continue reading
Registration is a free and easy way to support our truly independent journalism
By registering, you will also enjoy limited access to Premium articles, exclusive newsletters, commenting, and virtual events with our leading journalists
Already have an account? sign in
Join our new commenting forum
Join thought-provoking conversations, follow other Independent readers and see their replies