Winter Storm Juno: New York's bad weather sees dating sites snowed under – with personal ads for 'blizzard buddies'
Snowstorms always bring a spike in traffic to sites like Craigslist. But why?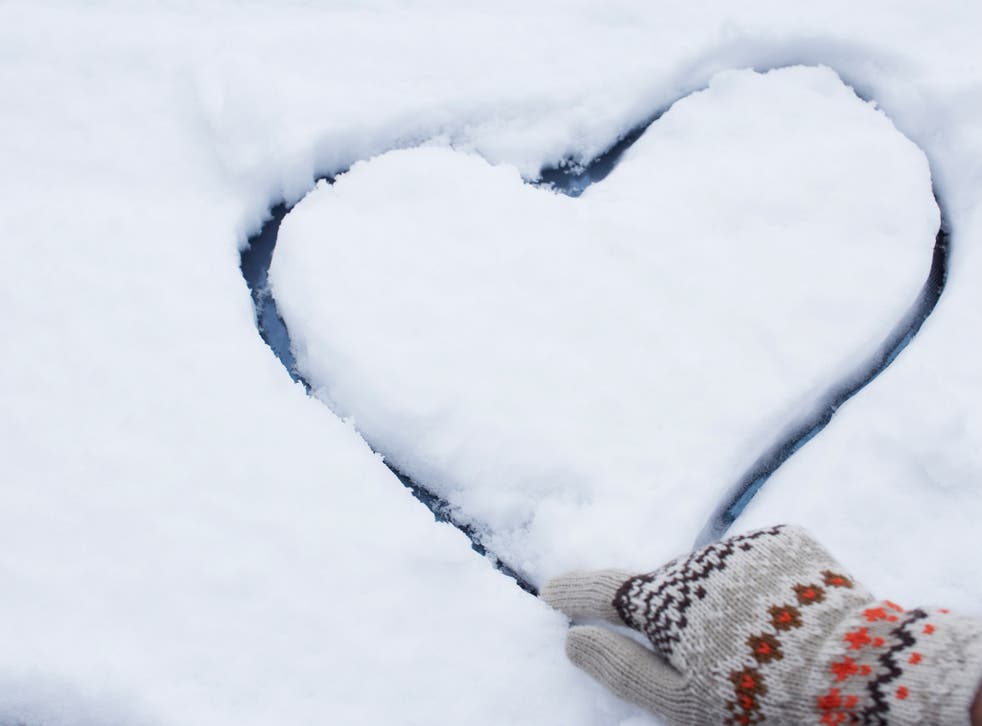 It's an urban blizzard tradition as hallowed as online take-away deliveries and weather tweets: each time a snowstorm rolls in, singles flock to dating sites to find a "blizzard buddy".
Craigslist was overrun with classifieds seeking "blizzard fun", "Juno blizzard girlfriends", or more risqué variations of the same. Dating site Zoosk logged 48 per cent more profile views and 71 per cent more first messages in New York than on a typical Tuesday.
Dating app The Grade had even more dramatic results: it saw nearly three-and-a-half times as much activity in the city on Monday as it had the week before.
While the worst of the storm appeared to bypass New York, other north-eastern areas of the US saw several feet of snowfall. Still, New York Mayor Bill de Blasio said that "you can't put a price on safety", after some of the city's preparations for what had been labelled a potentially "historic" storm were criticised.
When you think about it, is inviting a stranger in such conditions the best idea? Should the power go out, or the streets become impassable, you'll be stuck splitting your emergency provisions, loaning out extra jumpers and arguing over which Netflix film to stream. Of all the times to go on an online date, the time when you could end up stranded in a heatless, unlit flat seems like the least wise.
"It's the same impulse reaction as jumping on Tinder right before New Year's Eve," explains Paul Brunson, a professional matchmaker. "We hate being alone in situations where it seems as if everyone else is enjoying the company of their significant other."
In pictures: See how Brooklyn looked the morning after the 'blizzard'

Show all 5
Mr Brunson continues: "When it's stormy outside and you're stuck in your apartment, the last thing you want to do is scroll through your Instagram looking at pictures of couples enjoying their downtime together."
This is, in other words, a classic case of Fomo – the jokey acronym for a real form of social anxiety, first coined at Harvard around the same time that Facebook was developing: a "Fear Of Missing Out". But research suggests that loneliness, boredom and a working internet connection tend to exacerbate the feeling – which means, for those stuck at home, Juno is basically the perfect Fomo storm.
"(It's) just an excuse for lonely people to connect over the internet," one Craigslist-ing New Yorker said.
That's certainly obvious in those "blizzard buddy" posts. But while you've got the usual flock of one-night-stand solicitations and other casual lewdities, there are also a whole lot of sweet, oddly innocent entreaties that speak directly to this whole couples-enjoying-their-downtime fantasy.
A 28-year-old on the Upper East Side offered beer, coziness and a full day of movies. A 29-year-old in Brooklyn promised a home-cooked meal and a box-set marathon to his "snow angel", should she appear at his door. ("Yes, this is sincere," the man told me by email. "I have received many, many responses.") Rarely does a post fail to allude to hot chocolate, cuddling, fireplaces or some combination of the three.
"Snow days are as fun for adults as they are for kids," the Brooklynite said. "It's a little break from the social norms." Or the idea of a break, at least. Of the blizzard-buddy seekers I spoke to, all were entirely sincere in their postings. But nobody had actually ended up cuddling with a stranger.
"I think it's mostly bored people locked in the house who probably have no intentions of opening their doors for a stranger," one man said.
But home alone, surfing Facebook, "liking" all those couples' charming snow-day selfies? Even if they never planned to act on their Fomo, the fantasy was at least comforting.
© The Washington Post
Register for free to continue reading
Registration is a free and easy way to support our truly independent journalism
By registering, you will also enjoy limited access to Premium articles, exclusive newsletters, commenting, and virtual events with our leading journalists
Already have an account? sign in
Register for free to continue reading
Registration is a free and easy way to support our truly independent journalism
By registering, you will also enjoy limited access to Premium articles, exclusive newsletters, commenting, and virtual events with our leading journalists
Already have an account? sign in
Join our new commenting forum
Join thought-provoking conversations, follow other Independent readers and see their replies