Woman asked to shoot her boyfriend for YouTube fame tweeted before horrifying video
'Me and Pedro are probably going to shoot one of the most dangerous videos ever,' wrote Ms Perez. 'HIS idea not MINE
Andrew Griffin
Friday 30 June 2017 15:11 Comments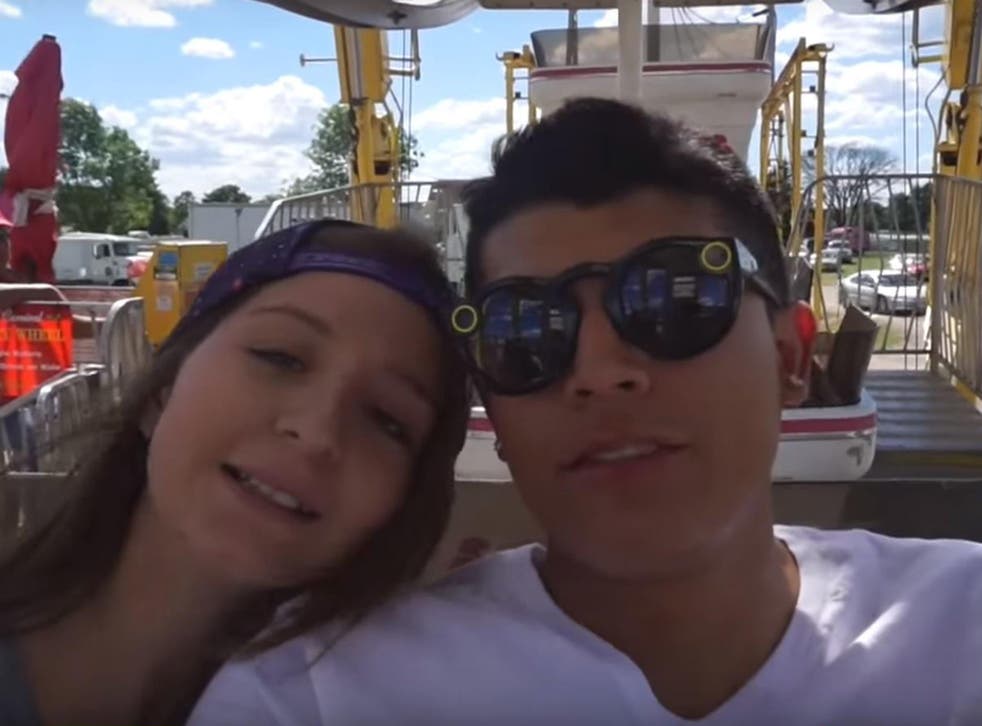 "Me and Pedro are probably going to shoot one of the most dangerous videos ever," wrote Monalisa Perez on her Twitter account. "HIS idea not MINE."
Soon after, Ms Perez's boyfriend Pedro Ruiz would be shot dead on video in an apparent attempt to become famous.
For the video, Mr Ruiz held up a heavy book to his chest. The two then attempted to see if the book would block a bullet from a Desert Eagle handgun that was fired at it – but the bullet went straight through the book and hit Mr Ruiz, killing him.
Gadget and tech news: In pictures

Show all 25
The risks of such videos have even led to fakes being generated. YouTube is full of videos that claim to show pranks going wrong and ending with people being threatened with guns or hurting themselves – though most appear to be acted.
The tweet announcing the stunt, in which Ms Perez called it "one of the most dangerous videos ever", has since been retweeted more than 2,000 times. Her account has only 2,500 followers and her posts tend to be shared only one or two times.
That added interest has also brought with it almost 1,500 replies. Those are a mix of sympathetic and critical, with many people taking Ms Perez to task over the video.
Ms Perez is pregnant and the couple already had one child, according to their YouTube account. That account is filled with similar but less extreme videos, including pranks, dares and stunts performed on camera.
Mr Ruiz's aunt, Lisa Primeau, told the paper his family "are all supporting Mona. It's a tragic incident. She has to live with that. It's the worst punishment she can get. She is pregnant with their second kid. It's just heartbreaking."
The 22-year-old aspiring YouTube star's death is just the latest prank that was intended to go viral but ended up going horrifyingly wrong. Those include the case of user DaddyOFive, who made videos of his family that claimed to show pranks but in fact appeared to show the bullying of his children.
Such pranks can be a quick way of generating fame on a site that rewards extreme and risky behaviour under the guise of stunts. The site even followed that interest by creating its own video series featuring YouTuber PewDiePie that showed him undergoing various scary situations in an attempt to scare him.
Register for free to continue reading
Registration is a free and easy way to support our truly independent journalism
By registering, you will also enjoy limited access to Premium articles, exclusive newsletters, commenting, and virtual events with our leading journalists
Already have an account? sign in
Register for free to continue reading
Registration is a free and easy way to support our truly independent journalism
By registering, you will also enjoy limited access to Premium articles, exclusive newsletters, commenting, and virtual events with our leading journalists
Already have an account? sign in
Join our new commenting forum
Join thought-provoking conversations, follow other Independent readers and see their replies