World Cup 2018: England fans warned by Apple Watch that their heart rate could be reaching dangerous levels during tense penalty shootout victory
Such activity is usually associated with irregular heartbeats and can be a warning of heart attacks
Andrew Griffin
Wednesday 04 July 2018 12:22 Comments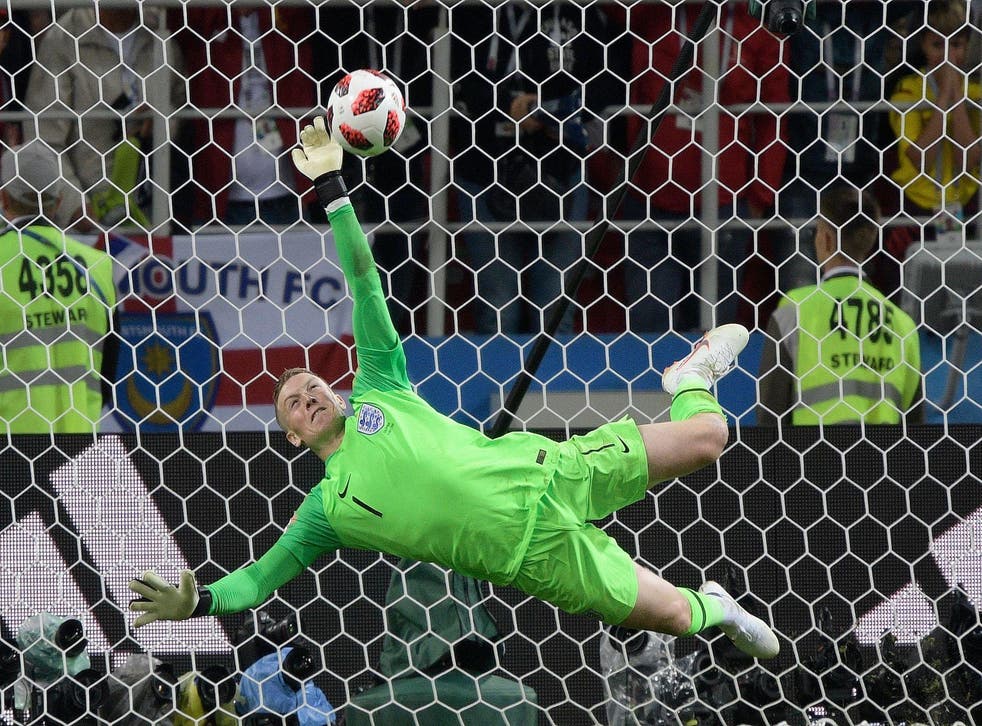 If you feel like watching England in a penalty shootout could give you a heart attack, you might be on to something. At least if data from fitness trackers is to be believed.
The stress of watching the Colombia game on Tuesday sent pulses rocketing. And some fans wearing Apple Watches were sent messages of concern: "Apple Watch detected a heart rate that rose above 120 while you appeared to be inactive during the 10-minute period".
Some found that their heart appeared to be beating more than twice as fast as expected. Charts taken from fitness trackers show heart rates rapidly surging around 9pm, when it became clear the team would have to play through extra time and then penalties.
England vs Colombia penalty shootout

Show all 35
Some fitness trackers include a special mode that checks for when heart rates spike more than they'd be expected, when their wearers are not apparently doing exercise. Such data can be an early warning of heart trouble, and has been credited with potentially saving the lives of people who were able to spot that they could be having heart attacks.
But the same warnings were triggered during the football match, as the stress of watching England during penalties forced people's hearts to beat in a way that suggested something was potentially very wrong.
On an iPhone with an Apple Watch, the data can be found inside the Health app, which stores all the information collected from the Apple Watch. To find it, head into the App, click on "Health Data" and choose the "Heart Rate" option, which will show the graph broken down by hours.
Register for free to continue reading
Registration is a free and easy way to support our truly independent journalism
By registering, you will also enjoy limited access to Premium articles, exclusive newsletters, commenting, and virtual events with our leading journalists
Already have an account? sign in
Register for free to continue reading
Registration is a free and easy way to support our truly independent journalism
By registering, you will also enjoy limited access to Premium articles, exclusive newsletters, commenting, and virtual events with our leading journalists
Already have an account? sign in
Join our new commenting forum
Join thought-provoking conversations, follow other Independent readers and see their replies