World's first electric double-decker bus launches in London
Vehicles will travel 180 miles on a single charge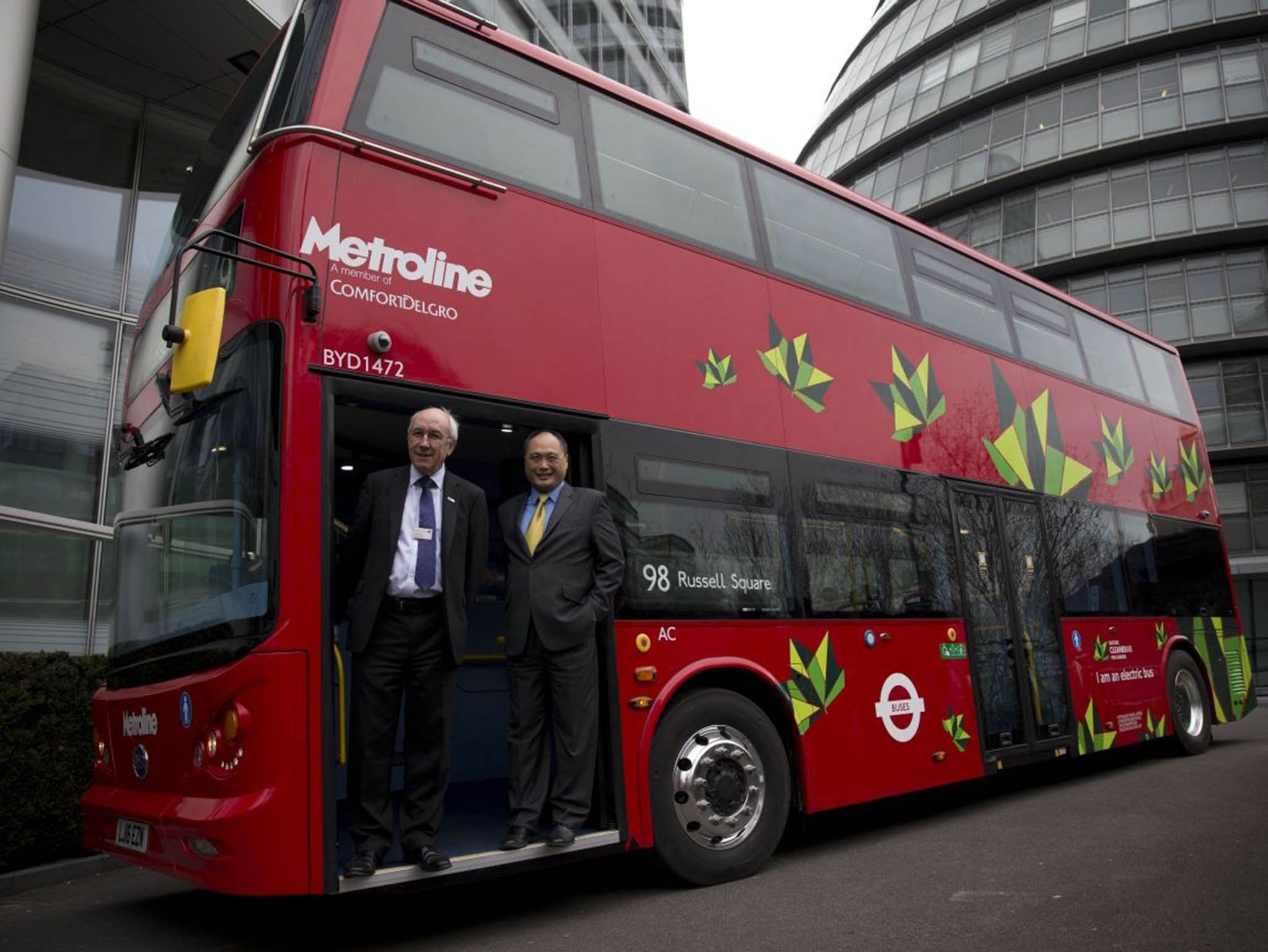 The world's first fully electric-powered double-decker bus has been unveiled in London a month ahead of its road release.
The five models, built by Chinese manufactures BYD, will be able to travel 180 miles on a single charge.
Bosses say this means the buses can stay in service all day without needing to recharge.
Transport for London (TfL) say the electric buses will lower carbon emissions and help improve London's air quality, and will enter operation in April as part of a pilot project.
The buses are expected to cost more than £350,000.
The electric mode of public transport is the latest addition to TfL's fleet, following the launch of New Routemaster buses, which use a "hop-on-hop-off" system.
The New Routemaster buses were criticised after passengers discovered the windows on the top deck did not open, which caused problems in the heat of the summer months.
Gadget and tech news: In pictures
Show all 25
Other problems included battery failures, while it recently emerged 468 of the 700 buses needed the wiring in the power steering replaced.
The electric buses will be the same in their layout as the more traditional bus, with two doors and no back hop-on-hop-off entrance and windows that open.
The new bus will begin on route 98, between Willesden and Holborn.
TfL director of surface transport Leon Daniels said: "Lessons have been learned, like with every new model.
"We think it's the first fully electric double decker bus in the world.
"We're very proud to have it in London. This is a result of a challenge from the mayor to tackle emissions."
Some London bus routes have had single-decker electric buses since July.
Mr Daniels added: "The principle driver behind this is air quality. We know London's air quality is not as good as it should be."
By 2020, TfL says all single-decker buses in central London will be 'zero emission'.
Join our commenting forum
Join thought-provoking conversations, follow other Independent readers and see their replies