Young people told to 'sell themselves' on Twitter and Facebook to impress employers
Leading charity warns failure to use social media puts many at disadvantage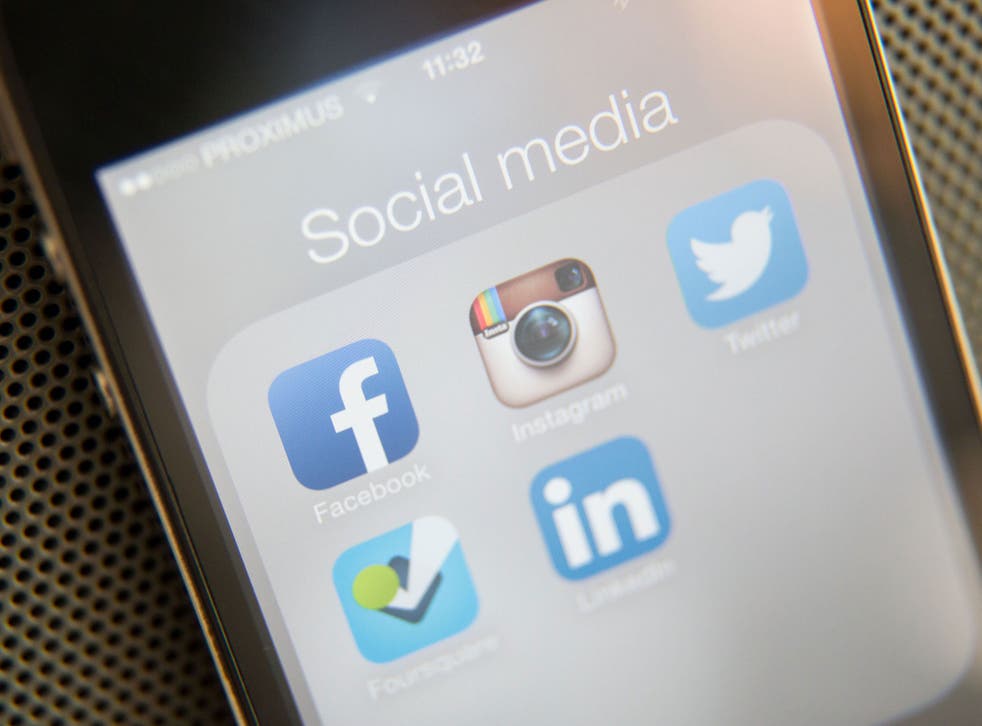 Boasting does not come naturally to the reserved British, and even the rise of social media and the 'humble brag' – where one expresses disbelief or surprise at having been given, for example, a promotion – has not been enough to change our habits.
A leading charity is warning, however, that this failure to use social media to mark achievements is putting many young Britons at a disadvantage in the jobs market.
Their failure to "sell themselves" on applications such as Twitter and Facebook is switching off would-be employers and comes despite managing their online profiles for over an hour every day, warns the Brathay Trust, which works with disadvantaged young people.
Employers are increasingly looking at the online accounts of potential recruits, with over 77 per cent of those recently questioned by the Brathay Apprentice Challenge saying they would be impressed by a good social media presence.
"It is a great medium for people looking for promotion or a new job to enhance their career," said the young people's development charity's chief executive, Godfrey Owen. "But social self-selling isn't just about talking about qualifications and experience," he added. "It is also vital to include soft skills such as volunteering, leadership, coaching or mentoring on CVs and on profiles."
However, of the 2,000 people surveyed, only 19 per cent have included fundraising, 17 per cent volunteering and 13 per cent coaching and mentoring. Team-building exercises featured even less, with only 12 per cent mentioning them and a similar number featuring leadership roles. This is despite 66 per cent or 27.3m Britons using social media, according to the 2014 Adults' media use and Attitudes report from broadcasting regulator Ofcom.
The average person has five social media accounts which takes up around 28 per cent of the total time they spend on the internet, according the Global Web Index.
"It is good to talk about these things," said Matt Seel, who is helping the charity to find the apprentice team of the year. Supported by the National Apprentice Service, this year's challenge will see teams of nine apprentices, compete to prove their teambuilding, logistical and communications abilities.
The aim is to work on projects such as renovating buildings and raising money or food for food banks, said Seel, a former winner.
"It's a bit of a British thing to keep the things we do for charity or good things private or something we keep to ourselves," he said. "But there's nothing wrong with shouting about it, especially if it helps you land that dream job."
Admitting that exposing yourself on social media could be a "double-edged sword," he warned that posting too much information could be detrimental to someone's career.
"But employers expect people to have social lives and they want people who have fun," he said. "No one wants someone who's really boring and has no life at all."
Self-editing and making sure that you avoided overt bragging were important, he said, adding that "ultimately employers want well-rounded individuals who have a good work-life balance."
"It's probably best if you keep the holiday photos from Magaluf off your profile," he said. "But if you can show people you have many strings to your bow, there's no harm in it at all."
Register for free to continue reading
Registration is a free and easy way to support our truly independent journalism
By registering, you will also enjoy limited access to Premium articles, exclusive newsletters, commenting, and virtual events with our leading journalists
Already have an account? sign in
Register for free to continue reading
Registration is a free and easy way to support our truly independent journalism
By registering, you will also enjoy limited access to Premium articles, exclusive newsletters, commenting, and virtual events with our leading journalists
Already have an account? sign in
Join our new commenting forum
Join thought-provoking conversations, follow other Independent readers and see their replies