YouTube removing 'bump stock' videos that show how to make guns fire faster after Las Vegas shooting
Exclusive: Legal device used by gunman Stephen Paddock to rapidly increase firing rate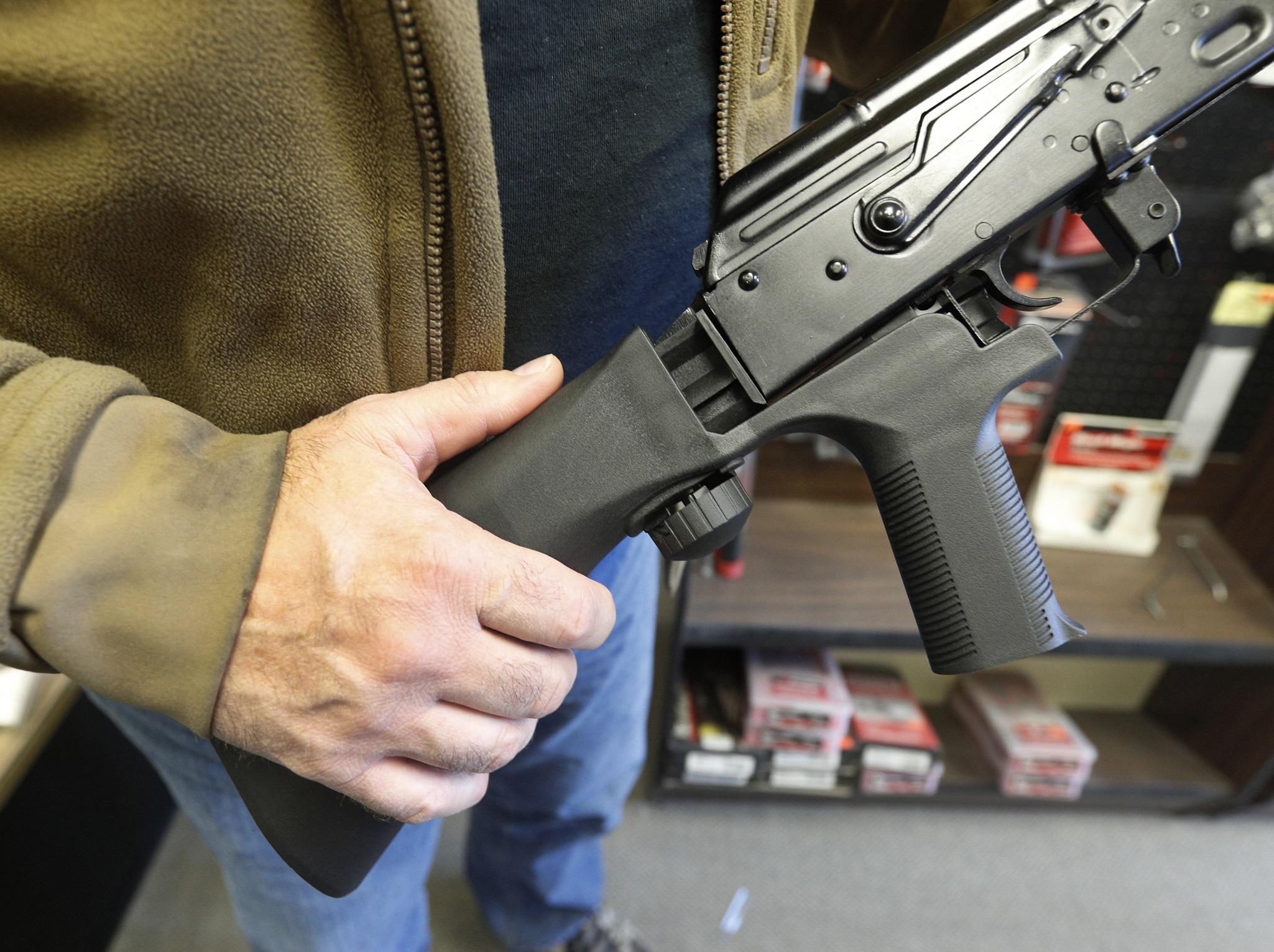 YouTube has removed videos that show how to make guns fire at a much faster rate using the legal 'bump stock' device deployed by the gunman in the Las Vegas shooting to kill 58 people.
Stephen Paddock launched his deadly attack from the 32nd floor of the Mandalay Bay hotel, firing a 'bump stock' adapted weapon into a crowd of country music fans.
But in the days after the massacre, gun enthusiasts began to complain online that videos featuring the device had been taken down.
On the 'Firearms' section of the popular forum Reddit, one user complained: "YouTube is removing bump-fire videos and issuing strikes to channels that have them, seriously, WTF YouTube?"
And in a statement to The Independent, a spokesperson for the video-sharing website said: "We have long had a policy against harmful and dangerous content.
"In the wake of the recent tragedy in Las Vegas, we have taken a closer look at videos that demonstrate how to convert firearms to make them fire more quickly and we've expanded our existing policy to prohibit these videos."
YouTube's content guidelines forbid "content that intends to incite violence or encourage dangerous or illegal activities that have an inherent risk of serious physical harm or death".
Paddock's gunshots were made in rapid succession, leading some to believe he was using an automatic weapon, which are illegal to buy in the US.
But it was later revealed he was using a 'bump stock' adaptor, which allows shots to be fired much faster than with a standard semi-automatic weapon that just fires one bullet at a time.
Las Vegas shooting – in pictures
Show all 15
The products can be bought legally for $100 (£76) and easily fitted to many types of rifle, which fire a round each time the trigger is pulled.
After their role in the shooting – declared the worst in modern US history – was revealed, there was a spike in 'bump stock' sales as gun enthusiasts feared they would be made illegal.
Unusually, the National Rifle Association has signalled its willingness to agree to tighter restrictions on the devices.
Join our commenting forum
Join thought-provoking conversations, follow other Independent readers and see their replies