YouTube removes videos of robots fighting for 'animal cruelty'
'Forcing animals to fight is not allowed on YouTube,' the site's guidelines state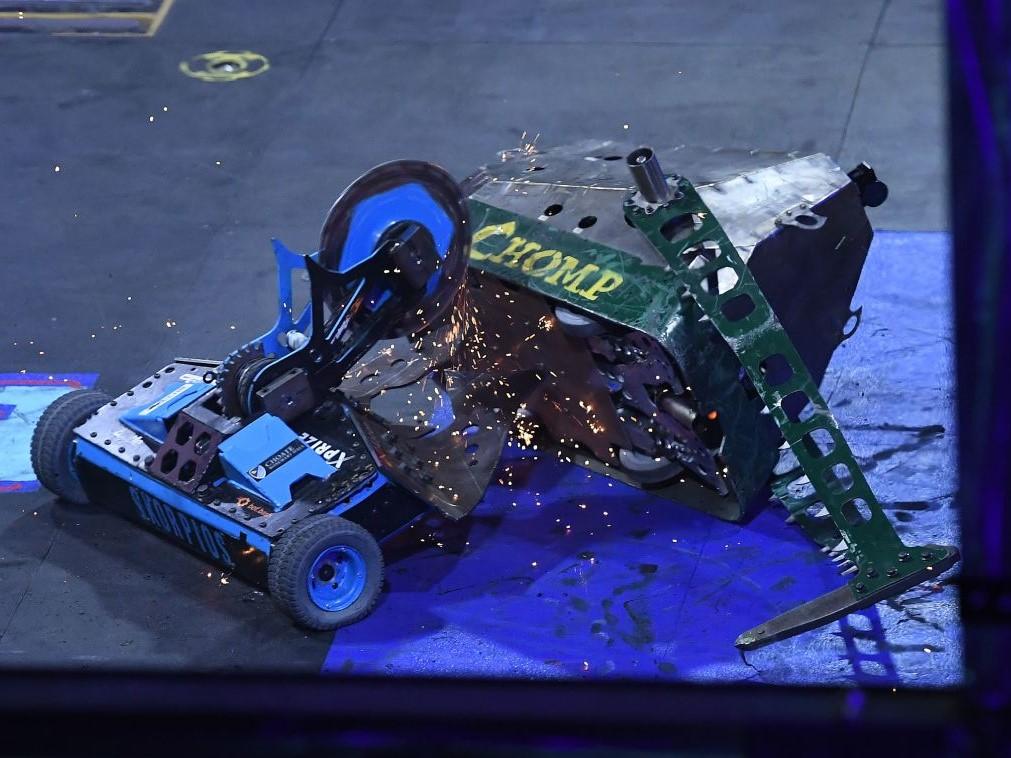 YouTube has removed hundreds of videos showing robots battling other robots after claiming they are in breach of its rules surrounding animal cruelty.
YouTuber and robot enthusiast Anthony Murney was one of the first to highlight the issue, who blamed a new algorithm introduced by YouTube to detect instances of animal abuse.
"There is a new algorithm that's trying to take down robot combat videos," he said in a video on Monday.
"It's a disgrace... [we want] to get YouTube's attention to stop this because it's ridiculous."
Several other channels dedicated to robot combat have also produced videos pointing out the issue in an effort to get YouTube to restore the content.
Youtube's top 15 most subscribed channels in 2019
Show all 15
"Something weird is happening with YouTube. YouTube has started to take down robot combat videos," said robot YouTube channel World of Woodrow.
"Something has gone wrong basically with the YouTube algorithm whereby it thinks for some weird reason that robot combat is somehow showing animal cruelty or something of the like."
Channels posting robot combat videos saw their content removed and received a notice from YouTube explaining that the videos were in breach of its community guidelines.
Each notice cited the same section of these guidelines, which states: "Content that displays the deliberate infliction of animal suffering or the forcing of animals to fight is not allowed on YouTube."
It goes on to state: "Examples include, but are not limited to, dog fighting and cock fighting."
There are no policies that prohibit robots fighting and a spokesperson for YouTube told The Independent that the videos were likely removed in error.
"With the massive volume of videos on our site, sometimes we make the wrong call," the spokesperson said.
"When it's brought to our attention that a video has been removed mistakenly, we act quickly to reinstate it. We also offer uploaders the ability to appeal removals and we will re-review the content."
Join our commenting forum
Join thought-provoking conversations, follow other Independent readers and see their replies