'Zombie batteries' causing hundreds of fires in waste plants each year, experts warn
Some 250 fires suspected to have been caused by lithium-ion batteries in a year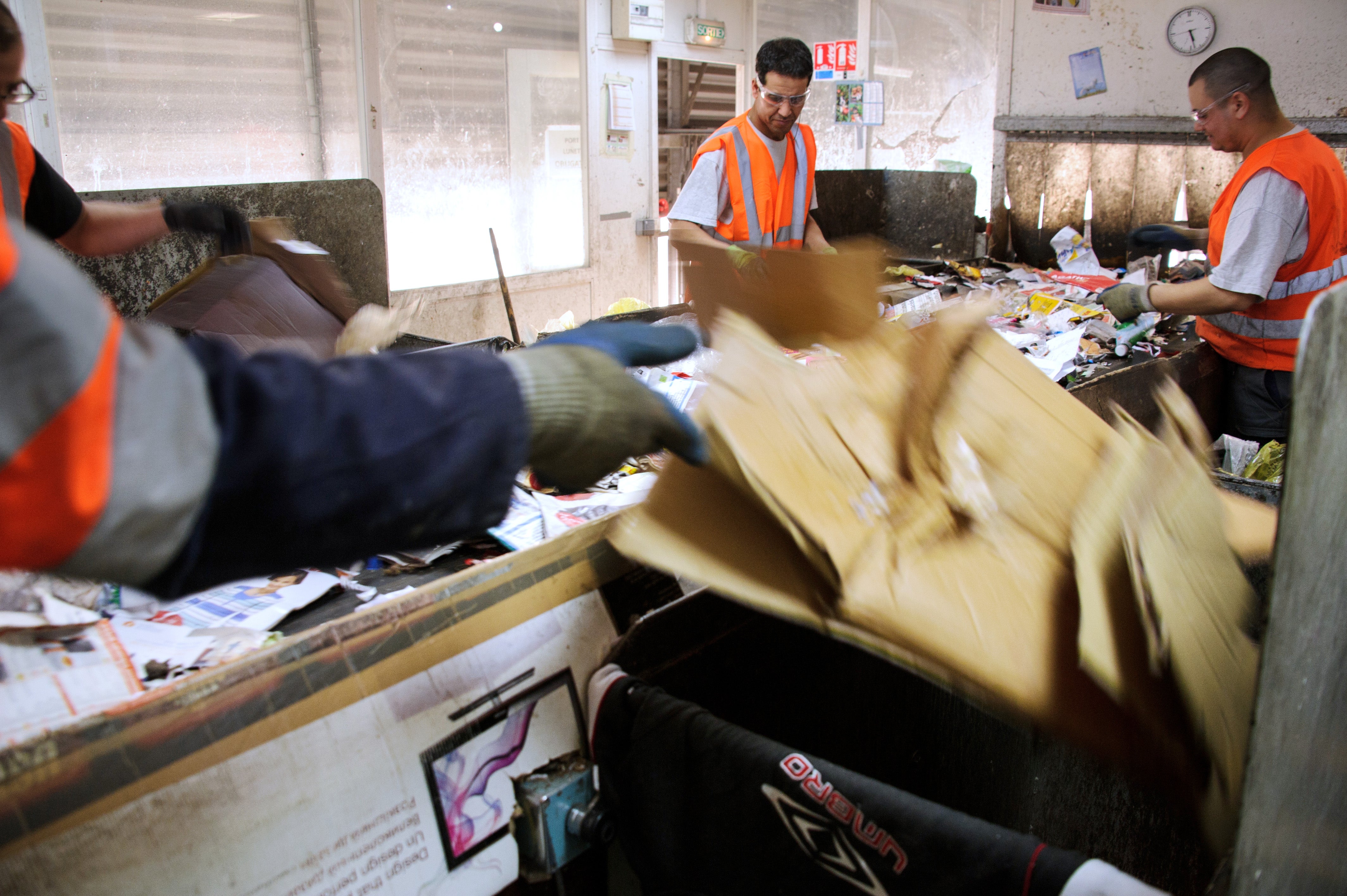 "Zombie batteries" are causing hundreds of fires in waste and recycling plants each year, experts have warned.
Lithium-ion and nickel-metal Hydride batteries thrown away with other household waste and recycling can be crushed and punctured, causing them to ignite or even explode, according to the Environmental Services Association (ESA).
The recycling and waste management trade body said this can set other waste material alight and could potentially cause a serious fire.
Lithium-ion batteries are most often found in mobile phones, laptops, tablets, electric toothbrushes, shavers, power tools and even e-cigarettes.
The association has founded a national Take Charge campaign to urge the public to only recycle batteries using specialist recycling services and to never throw them away alongside general rubbish or other recycling.
Some 250 fires are suspected to have been caused by lithium-ion batteries between April 2019 and March 2020, rising from representing around a quarter of all fires to more than a third (38 per cent).
The association warned that the precise cause of a fire often remains unclear, meaning it is likely batteries are responsible for an even greater proportion of fires than reported.
"Unfortunately, the majority of batteries thrown away in the UK at the moment are not recycled properly," said Jacob Hayler, executive director of the ESA.
"Fires caused by carelessly discarded batteries endanger lives; cause millions of pounds of damage and disrupt waste services.
"We urge consumers to please recycle batteries responsibly by using battery recycling points in shops and recycling centres, or a separate battery kerbside collection if available."
Mark Andrews, assistant chief fire officer of East Sussex Fire and Rescue Service, said: "Batteries in household waste and recycling can lead to large scale and protracted fires.
"These incidents are often very challenging for fire services to deal with and can cause significant disruption to communities.
"Many people may not realise the importance of the correct disposal of batteries so this simple advice can make a real difference in preventing waste fires".
The ESA said all batteries except car batteries should be recycled at battery recycling collection points, which are often found in supermarkets, DIY stores, high-street shops and local household waste recycling centres.
It said around 55 per cent of batteries on the market are not currently recycled properly.
Join our commenting forum
Join thought-provoking conversations, follow other Independent readers and see their replies