Zoom Christmas: Can video app handle millions of holiday calls?
Company says it is confident it can handle the load of remote Christmas parties and New Year celebrations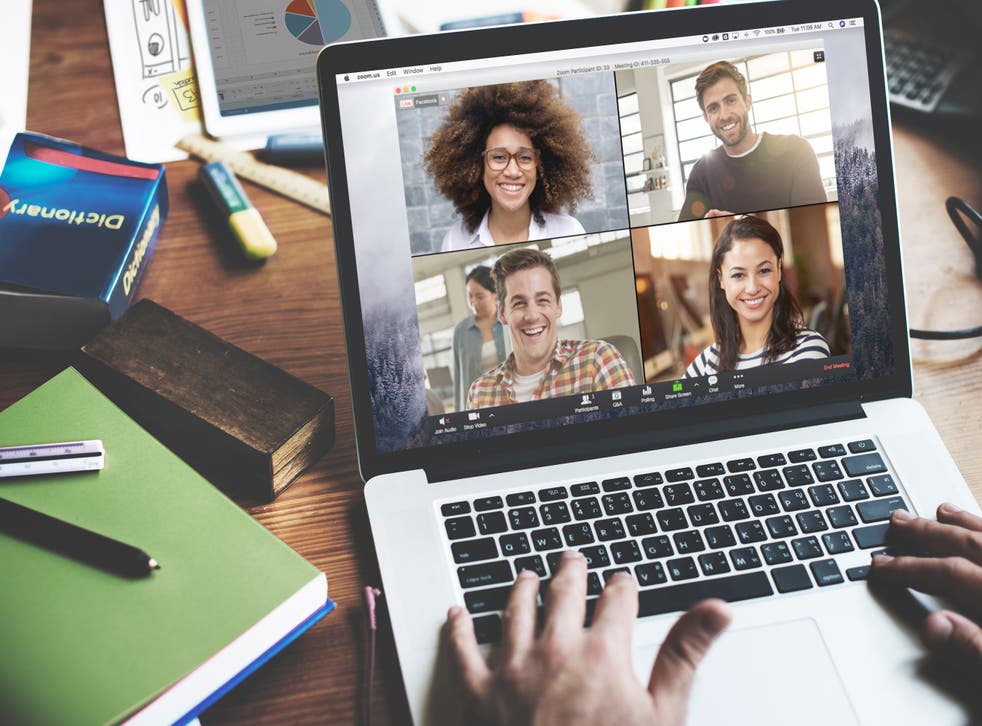 Christmas and New Year's Eve will be a different experience for people all over the world this year.
Stuck in their homes and separated from families and friends in order to stop the spread of Covid-19, many will be turning to video calling software to facilitate their festivities.
Zoom, the video software that rose to prominence during the pandemic, is likely to take the strain of many people's holidays this year. It started with just 10 million daily users in December 2019, rising to around 300 million in April.  
Over 18 million people in the UK alone found out that they could not see friends and family over the planned five-day period, with Prime Minister Boris Johnson saying that the "Christmas bubble" period would only apply to 25 December itself.  
For more than 10 million people in London, which recently entered the new "Tier 4" restrictions, they will have to stay home on Christmas. 
More areas across the East and South East, including Buckinghamshire, Kent, Surrey, Essex, and Milton Keynes will also face restrictions from midnight on Boxing Day, affecting people's plans for New Year's Eve. 
Out of Zoom's control, however, is users' access to broadband. "Zoom recommends speeds of no less than 1.5 Mbps download and upload for group video calling using the gallery view or 720p HD video," Dr Paul Carter, CEO of network benchmarking firm Global Wireless Solutions, told The Independent over email.
"Unfortunately, the tests we recently conducted on the UK's home internet connections found that almost a third (32 per cent) of UK households are not receiving speeds of 1.5 Mbps download or upload, while over a quarter (27 per cent) cannot access speeds of 1.2 Mbps download or upload.
"The good news for British consumers is that they do have options if they're struggling to connect, including a legal right to request 'decent' broadband services as per Ofcom guidelines. This is defined as providing speeds higher than 10 Mbps for download and 1 Mbps for upload – our testing found that 64 per cent of UK homes are currently lacking by this measure."
Zoom itself seems confident that it can handle the pressure. Zoom recently lifted the 40 minute time-limit for video calls, starting on Thursday 17 for the last day of Hanukkah, past the Christmas period, until 2 January 2021.
"Covid-19 has changed how we live, work and celebrate in 2020, and like everything else this year, the holiday season doesn't look the same," the company said in a blog post.
"Whether coming together on the final day of Hanukkah, celebrating Christmas, ringing in the new year, or marking the last days of Kwanzaa, those connecting with friends and family won't get cut short."
It is unclear exactly how many calls people may take using the software over that period – Zoom told The Independent that it would not speculate on figures – but it claims to be able to bear the weight.
Although other video conferencing software went down in the early days of the lockdown because of the sheer scale of remote workers on their servers, Zoom has had many months to prepare for this eventuality, assisted by the fact that many people will not be working at home come 25 December.
As such other video tools, such as Apple's FaceTime, Google's Meet, Facebook's WhatsApp and Messenger platforms, and Microsoft's Skype and Teams software, will be able to share the load - although not as much as Zoom, Dr Carter said.
"We anticipate that Zoom will be popular for people looking to connect over the festive season. In a separate study in the US earlier this year, we discovered that two-fifths (42 per cent) were using Zoom at least once a month, making it more popular for video calling than the likes of Facebook Messenger (38 per cent), Apple FaceTime (31 per cent) and WhatsApp (21 per cent)."
While Zoom is a boon for those working on desktops, it is probable that many people will resort to more consumer-focused and familiar services come Christmas day.
"We operate our own global (co-located) data centers around the globe, providing significant control and flexibility when it comes to routing both audio and video traffic," Zoom told The Independent. "In addition we work with public cloud providers to help with increased demand."
Register for free to continue reading
Registration is a free and easy way to support our truly independent journalism
By registering, you will also enjoy limited access to Premium articles, exclusive newsletters, commenting, and virtual events with our leading journalists
Already have an account? sign in
Register for free to continue reading
Registration is a free and easy way to support our truly independent journalism
By registering, you will also enjoy limited access to Premium articles, exclusive newsletters, commenting, and virtual events with our leading journalists
Already have an account? sign in
Join our new commenting forum
Join thought-provoking conversations, follow other Independent readers and see their replies