The Independent's journalism is supported by our readers. When you purchase through links on our site, we may earn commission.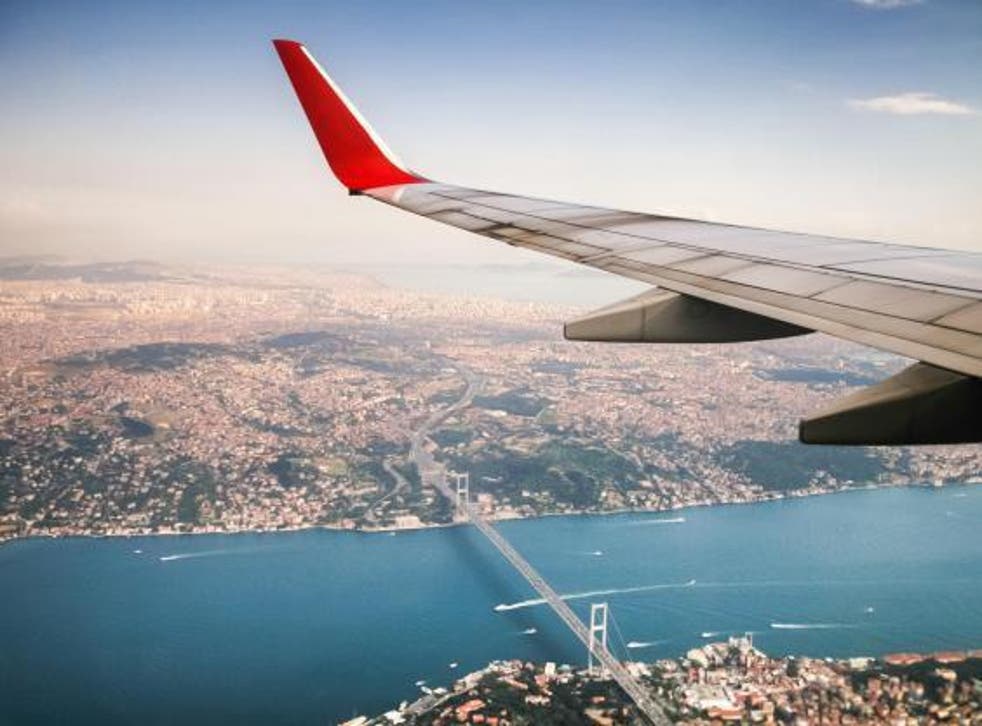 The 25 places you need to visit in 2018, according to the world's top travel experts
From Cuba to Bosnia, here's the top 25 places you need to visit next year
Bobbie Edsor
Saturday 25 November 2017 18:48 Comments
The more you travel, the more you realise there's so much of the world still to discover.
In order to help you put together your 2018 travel bucket list, Business Insider asked the world's most esteemed travel experts — from the likes of Airbnb and Lonely Planet to independent bloggers and backpacking Instagrammers — for the one destination everyone should visit in the new year.
Including three experts who simply couldn't pick just one location, their answers have been compiled into a list of must-see places to visit in 2018.
Whether it's a spot set to be the next big travel trend or a completely under-the-radar natural phenomenon that you need to see in your lifetime, scroll on to discover the 25 best places to visit in 2018, according to the world's leading travel experts.
Trek to the Royal Highlander Festival in Laya — the highest settlement in Bhutan
Sebastiaan Rijntjes, Co-Founder of travel blog Lost With Purpose, believes that the trek to Bhutan's highest settlement, Laya, should be on every seasoned traveller's bucket list for 2018.
"In October, Bhutan will celebrate its third annual Royal Highlander Festival in Laya — one of the highest settlements in the world at almost 4,000 metres," Rijntjes said.
"The festival celebrates Himalayan nomad culture, so expect highlander sports such as archery and horse riding, yak beauty contests, and endlessly colourful nomad attire. If you're lucky, you might even get to meet the king of Bhutan!"
Watch classic cars cruise past in Viñales, Cuba
Tom McDermott, Editor at online shop and journal Huckberry, believes the colourful streets and lush countryside of Viñales, Cuba, is a destination everyone should take the time to experience in 2018.
"The surrounding countryside is incredibly beautiful, and the town square is full of live music and dancing until late into the night," he said.
"Stay at Casa Dovales for some of the best home-cooked meals around, walk towards the Mural de la Prehistoria to find brightly painted homes nestled in the foothills, or spend some time playing cards at a local cafe and watching the classic cars cruise down the street."
Catch a wave along the Alentejo Coast, Portugal
Maya Goldfine, Product Editor at Huckberry, endorses the clear waves and breathtaking cliffs of Sines and Porto Covo along the Alentejo coastline in Portugal.
"São Torpes is my favourite surf spot. The beaches are empty and the waves easy to ride — and the water doesn't chill you to the bone, which is unusual for the Atlantic coast," Goldfine said.
"The area is just as amazing as the ever-popular Algarve coast, but far less visited, especially by American tourists. It's definitely a locals-only vacation spot."
Soak up some culture in Valletta, Malta
Valletta, capital of Malta, is a highly-underrated holiday destination according to Dmitrijus Konovalovas — Co-Founder and Managing Director of travel inspiration and itinerary building website IQPlanner.
"Valletta, European Capital of Culture 2018, is offering a packed calendar of events to add to its existing charm," he said.
Support the communities beaten down by 2017's hurricanes across the Caribbean Islands
As well as Valetta, Konovalovas believes there will be an upswing in socially responsible tourism in 2018.
"Given recent events in the Caribbean, we believe there'll be a movement aimed at supporting these beloved destinations that depend upon tourism," he said.
"Now is the time to find a well-priced Caribbean holiday and to support the region as it recovers [from Hurricanes Maria and Irma in September and October this year]."
Descend into the carved depths of Antelope Canyon, Utah, USA
Antelope Canyon in Utah features all of the awe-inspiring natural beauty of the Grand Canyon with a fraction of the queues, according to Pablo Carrington — Managing Director of luxury independent hotel group Marugal.
"Less well-known than the Grand Canyon and much smaller, these slot canyons are spectacular and, depending on the time of day, you can visit them with no other tourist in sight," Carrington said.
Find some peace in Tokyo, Japan
"My favourite city on earth is Tokyo," said Gilbert Ott, founder of air miles advice website God Save The Points.
"It's always a good time to go there, but as they begin to prepare for the 2020 Olympics, there's already a special buzz about the place.
"It has this reputation for being manic, but most of it is really not. It's actually the most orderly place on earth, and you could eat dinner off the streets. The politeness of the people and culture is something you have to see to believe."
Sail to Nusa Lembongan, Indonesia
"The place that stole the show for me this year — and will no doubt be ruined within five years — is Nusa Lembongan," Ott said.
"It's a 30-minute boat ride from Bali, and it's equally if not more beautiful but with virtually no one on it.
"Tourists are starting to find it more and more, but it remains beautiful beyond words and extremely cheap. Massages are $7 (£5.30) an hour, and a chef for the night for up to four people is less than $50 (£38) all in — dishes, ingredients, everything."
Wrap up warm and catch a glimpse of the Northern Lights in Iceland
Niamh Walsh, Chief Editor of travel search platform HolidayPirates, believes the trend will be "looking north" for travel in 2018.
"Whether it's heading to Iceland to see the Northern Lights, Norway to see the Fjords, or simply a visit to Santa in Lapland, people are definitely eschewing the normal, sunny holiday destinations in favour of something more out-of-the-box," Walsh said.
"Seeing the Northern Lights is something adventurous travellers will find easier to do in 2018. Until recently, it's always been difficult and expensive to access many of the regions where they're at their brightest and most beautiful.
"But with more airlines offering low-cost routes to Iceland, this breath-taking natural phenomenon will be much more accessible — and this extra special experience should not be missed."
Spy on some of Chile's most remote wildlife along the Terra do Fogo archipelago
"Chile is definitely a hot spot for UK travellers in 2018," said David Warne, Product and Commercial Director of luxury and tailor-made holiday company Wexas Travel.
"In recent years, Chile's more remote, activity-led destinations and excursions have become a key reason to consider the country for a getaway. Patagonia and Atacama are must-see destinations, especially Tierra Patagonia — a stunning hotel set on the edge of Lake Sarmiento — and Alto Atacama — known for its spectacular views for stargazing," Warne said.
Kayak across Lake Bled, Slovenia
When it comes to jaw-dropping natural beauty, James Asquith, founder of app Holiday Swap and the youngest person to visit every country in the world, says travellers should look no further than Slovenia's Lake Bled.
"Chances are that you recognise the picturesque Lake Bled, just not know it by name. Stunning in its own right all year round, with activities to suit all weather, Lake Bled is a must-see natural site," Asquith said.
Learn all about the astonishing slave history at Whitney Plantation, Louisiana
For Abi King, Writer and Founder of conscientious and luxury travel blog InsideTheTravelLab, Whitney Plantation on Louisiana's Great River Road boasts incredible views and unbelievable historic sites relating to the historic slave trade in the Deep South of the US.
"Not only will you find the legendary hospitality of America's Deep South, see beautiful bayous, and taste grits and gumbo, but you'll gain insight from visiting the first museum to show life through the eyes of the people enslaved in the US," King said.
Grab some tapas in Seville, Spain
Tom Hall, Editorial Director of travel expert brand Lonely Planet, is backing the Spanish city of Seville in 2018.
"Fabulous food, beautiful architecture, great weather. No wonder Lonely Planet voted Seville the top city to visit in 2018," Hall said.
Snap stunning holiday photos while immersed in the Azores archipelago's wildlife on Sao Miguel Island, Portugal
For James McClure, General Manager for Northern Europe at Airbnb, travellers should head to the island of Sao Miguel, Portugal for an idyllic holiday destination.
"Last year, I visited The Azores and stayed in a listing on Airbnb on Sao Miguel island," McClure said. "The countryside is a beautiful mix of New Zealand, the Peak District, and Jurassic Park.
"Volcanic lakes, forested hills, hot springs, plus beautiful old cobbled streets in the towns make up this idyllic location."
Cruise past Norway's Trollfjord
According to Chris Austin, Senior Vice President of luxury cruise firm Seabourn, "There's nothing lovelier than a Scandinavian summer — especially on a cruise.
"Sail through marquee ports such as Stockholm, Oslo, Helsinki, and St. Petersburg. Visit hidden harbours, sheltered coves, and glide between the magnificent towering cliffs in Norway's Trollfjord. From here, you can take part in kayaking, Zodiac cruising, and some scenic trekking experiences," Austin said.
Feel like the only tourist in Tunis, Tunisia
When it comes to local hospitality, ancient landscapes, and neighbourhoods untouched by tourism, travel photographer and Passion Passport community member Zach Murphy thinks the Tunisian capital has it all.
"When I arrived, I was blown away by incredible hospitality, as well as cultural and historical sights I could have never imagined. I went to some of the most remote places in the Sahara desert and got way off the beaten path with a couple dollars and complete strangers," Murphy said on his Instagram account.
"I drank hundreds of tiny coffees with old men on the side of the street and declined just as many cigarette offers. I walked around historical ruins in cliffs that seemed to have been deserted yesterday yet held ancient secrets to wealthy Arab kingdoms. I got lost in winding old towns where I was the only tourist. But I was never hassled, never had to haggle, and really felt like I could seamlessly fit in with the local flow of life."
Hike to the Callandish Stones in the Outer Hebrides, Scotland
Paul Hughes, CEO and Founder of minibreak index Rare Escapes, believes that travellers need look no further than Scotland's Outer Hebrides for their next adventure.
"Everyone has to visit the Outer Hebrides on the West Coast of Scotland," Hughes said.
"This is a land shrouded in ancient history, with spectacular standing stones [Callandish Stones] sat in a landscape of beautiful white sand beaches, mountains, Golden Eagles, and — best of all — there won't be another tourist in sight."
Take a road trip to Gullfoss, Iceland
"My wife and I don't enjoy busy cities or tourist-centric place, so for us, Iceland is perfect," said travel photographer Lachlan Menzies, who goes by @loch_irl on Instagram.
"If you can (weather permitting), hire a car and take your time. Four hours out of the capital city, in any direction, you get a sense of isolation. The culture still has many components which hark back to Iceland's small hamlets when people lived off the land and sea."
Menzies, who described Iceland's landscape as "prehistoric," recommended Gullfoss waterfall for an unforgettable landmark that photography will never do true justice.
Grab a spa break in Tallinn, Estonia
Online travel and leisure retailer lastminute.com analysed data on the fastest growing destinations this year in order to determine the biggest travel trends for 2018. The city on the top of their list was Estonia's capital city — Tallinn.
Reigo Eljas, Country Director at lastminute.com, said: "I might be a bit biased as this is my hometown, but Tallinn is the perfect destination to start the new year as you mean to go on with a warm spa break in the winter.
"Also, it's not every year a country turns 100 — so join the celebrations and combine a visit here with a trip to Helsinki (just a two-hour ferry ride). We think a combination twin-city break will be a huge trend for 2018."
Jump on a train to Amsterdam, Netherlands
Amsterdam is also going to see an uptake in minibreaks from British travellers, according to lastminute.com's predictions.
"Amsterdam has become a hub of hot hotels and slick restaurants," Eljas said.
"The new Eurostar route from London in spring 2018 will really open up Amsterdam for a more relaxed and convenient way of travel — particularly for repeat visitors, who can include a quick day stopover in Brussels, too."
Party on the beaches of Dakar, Senegal
India Dowley, Digital Editor of Suitcase Magazine, told us that, while Ghana's been a big destination for UK travellers in 2017, Senegal will be the next west African hotspot.
"Senegal is another emerging west African destination, thanks to its great beaches for surfing, music venues, culture, and food," she said.
Surfing spots around Dakar, Senegal's capital, aren't in short supply, and a keen surfer can find good waves all year round here.
See the frozen waters of Lake Baikal, Russia
"The more you travel the more it seems to you that you don't travel enough!" said Instagram stars and travel bloggers Murad and Nataly Osmann — the beauty and brains behind viral photography account @followmeto.
"All the places we've been to are worth-seeing, but if you ask us to name one place, we would say that Lake Baikal is definitely a must-see in 2018. It's the world's largest freshwater lake and the world's deepest lake. It was a crazy trip and we were so amazed to see it frozen over thatwe made a series about it."
Stargaze in Teide National Park, Tenerife
Cristina Pereira, Royal Concierge Manager at the Royal Hideaway Corales Resort, believes that Teide National Park in Tenerife deserves to be recognised as a holiday hotspot in 2018.
"Considered one of the best places in the world for stargazing, we recommend that our guests [at the Royal Hideaway Corales Resort, Tenerife] visit Teide National Park," Pereira said.
"Here, they can stargaze from an altitude of over 3,55o metres in a landscape with practically no light pollution whatsoever. We recommend guests admire this awe-inspiring natural spectacle from Teide National Park's cable cars, where they can be accompanied by an expert astronomer."
Sail over Lauterbrunnen, Switzerland in a ski lift
"Switzerland is phenomenal. From the snow-capped alpine regions to the countless waterfalls and green landscapes, picture-perfect scenery lurks around every corner," said Jonny Clayton, the keen Aussie traveller behind travel Instagram account @jonny.melon and travel blog Dare To Travel.
"Lauterbrunnen, the valley of 72 waterfalls, is Mother Nature at its finest!" Clayton said.
Take in the culture of Mostar, Bosnia and Herzegovina
"Bosnia and Herzegovina is definitely the place to be in 2018," said travel Instagrammer Mili Shah, known on the platform as @runway_wings.
"Sarajevo is a magical city where people from all over the world amalgamate to create a wonderful puzzle. But Mostar is another culture in itself and cannot be missed.
"Visit the 16th Century Stari Most bridge to witness a 450-year-old tradition where divers get together once a year and dive 20 metres into the cold waters of the Neretva River."
Read more:
• Theresa May said London's Uber ban was 'disproportionate'
• The pound's Brexit slump cost George Osborne's family business £855,000
• Elon Musk revealed a new plan to colonize Mars with giant reusable spaceships — here are the highlights
Read the original article on Business Insider UK. © 2017. Follow Business Insider UK on Twitter.
Register for free to continue reading
Registration is a free and easy way to support our truly independent journalism
By registering, you will also enjoy limited access to Premium articles, exclusive newsletters, commenting, and virtual events with our leading journalists
Already have an account? sign in
Join our new commenting forum
Join thought-provoking conversations, follow other Independent readers and see their replies