Eid-al-Adha: American Muslims 'relieved' celebration won't fall on 9/11 anniversary
Greater Eid-al-Adha will begin on September 10 in the UK and US and September 11 in India and Pakistan 
Tuesday 06 September 2016 17:02 Comments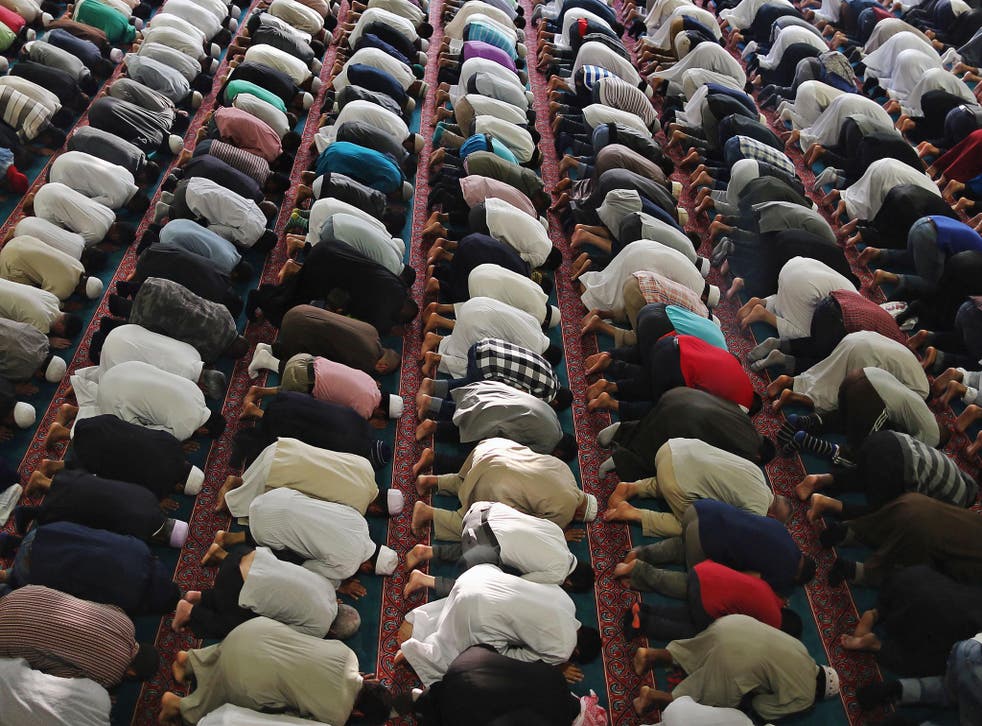 US Muslim leaders have expressed relief that Eid-al-Adha will fall on September 12, rather than the day before, the anniversary of the 2001 al-Qaeda attacks on New York and Washington DC.
The timing of Eid depends on when the new moon is seen at the beginning of the Islamic calendar month of Dhu al-Hijjah. For weeks beforehand, when the date was still unclear, Muslims in the US were worried it would coincide with the 15th anniversary of 9/11.
Saudi Arabian religious authorities have now announced that the holiday will take place on September 12.
Greater Eid, a four-day celebration, will begin on September 10 in the UK, US and Saudi Arabia. Because it depends on the sighting of the new moon, it's expected to begin on September 11 in Indian and Pakistan.
It's the first time Eid has ever fallen so close to the anniversary of the terror attacks.
"At least it doesn't give an excuse for the Islam haters to falsely claim that Muslims were celebrating on 9/11," Ibrahim Hooper, a spokesperson for the Council on Islamic Relations (CAIR), told Reuters. "That was the concern."
CAIR and other Muslim groups have repeatedly expressed concern about a surge in hate crimes against Muslims in the wake of attacks by extremists in San Bernardino, California, Orlando, Florida, and across the world.
In pictures: Eid celebrations

Show all 10
"The safety concerns are almost daily issues now," Hooper said, noting the recent killing of a New York imam in Queens, and the stabbing of a Muslim woman in the city last week.
The suspect in the imam slaying pleaded not guilty to murder charges in court last Thursday.
Many New York mosques are now planning Eid prayers inside, rather than outside in parks and public spaces, the New York Times reported. Other people plan to celebrate as normal: Shamsi Ali of the Jamaica Muslim Center in Queens, said he planned to invite non-Muslims and community members to an outdoor prayer service to learn about Islam, as well as offer prayers for 9/11 victims.
Eid-al-Adha commemorates the willingness of Ibrahim, or Abraham, to sacrifice the life of his son Ishmael for God. Eid ul-Fitr, or 'Lesser Eid', fell in July this year, marking the end of a month of fasting for Ramadan.
Register for free to continue reading
Registration is a free and easy way to support our truly independent journalism
By registering, you will also enjoy limited access to Premium articles, exclusive newsletters, commenting, and virtual events with our leading journalists
Already have an account? sign in
Join our new commenting forum
Join thought-provoking conversations, follow other Independent readers and see their replies