Two eagles mistake a drone for food in Austria
The eagles appear to take the drone to their nest to examine it
Jess Staufenberg
Friday 13 November 2015 18:16 Comments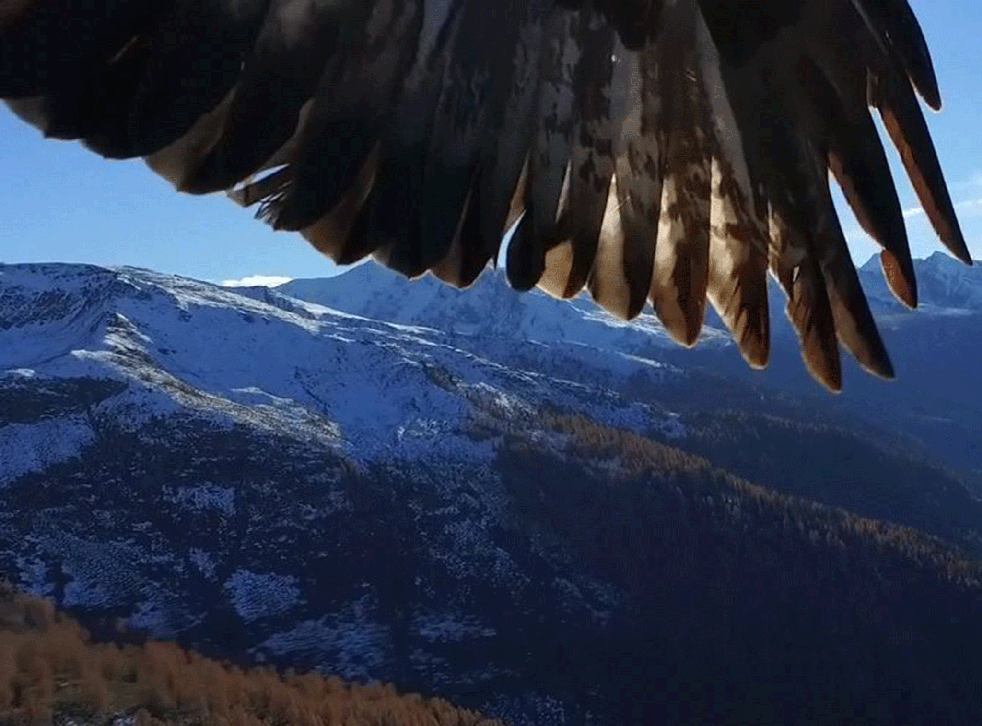 A video has emerged showing two eagles attacking a drone and flying it back to their nest.
The recreational drone was being flown for fun by Patrick Pircher in Austria when two birds of prey swooped into sight and snatched the toy.
As the DJI Phantom 3 drone flies over mountains and forest scenery, two eagles begin circling the piece of equipment.
They soon grab the drone in their talons and appear to carry it to the ground and then their nest.
It is turned over several times by the inquisitive birds, providing up-close views of their feathers and beaks.
Eventually the pair realise the gadget is not food and leave the machinery on the ground.
Mr Pircher was apparently able to find his drone, and the eagles were unharmed owing to the drones flexible blades, according to WhatsTrending.
It is not the first time drones have confused wildlife, with a flock of birds sending one model plummeting to the ground in Massachusetts, and another being brought to earth by a large wedge-tailed eagle in Australia.
Register for free to continue reading
Registration is a free and easy way to support our truly independent journalism
By registering, you will also enjoy limited access to Premium articles, exclusive newsletters, commenting, and virtual events with our leading journalists
Already have an account? sign in
Join our new commenting forum
Join thought-provoking conversations, follow other Independent readers and see their replies