100 years of wedding dresses in 3 minutes
The three minute video shows how bridal wear has evolved over the last 100 years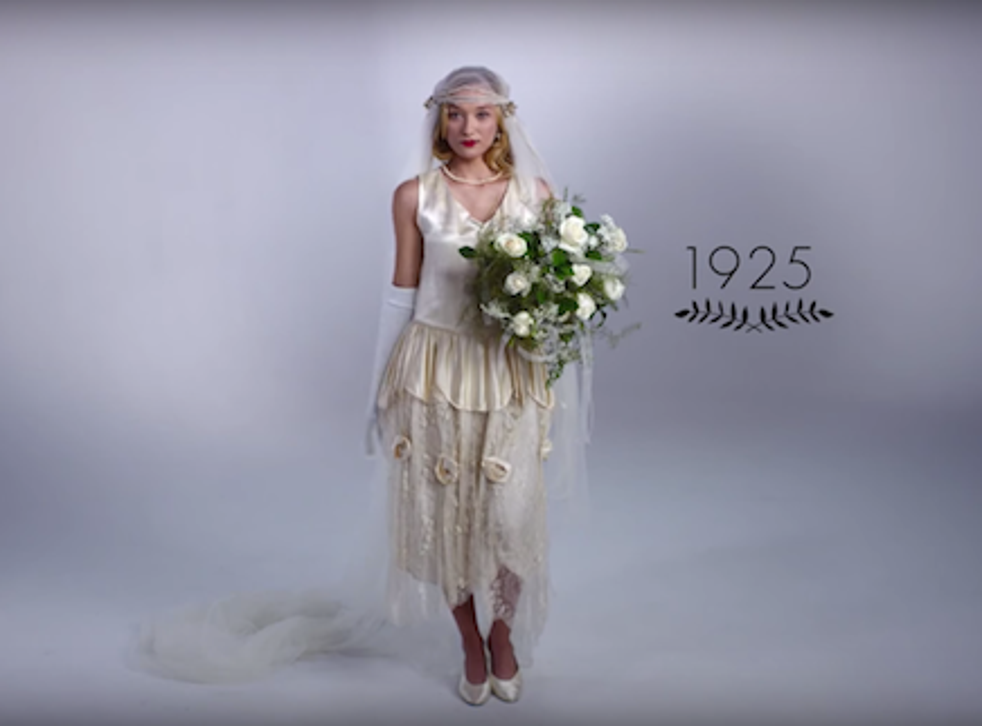 A new video shows the evolution of wedding dresses over the last 100 years.
MODE have created a three minute film showcasing the development of different styles and tastes in bridal wear over a hundred year period.
Watch the video here:
It features the most iconic style from each decade, beginning in 1915 and ending with today's most popular style.
The wedding gowns vary in numerous ways, including the fabric, length, texture and of course design.
The model not only wears dresses from different fashion eras but is also adorned with veils, headpieces, makeup and flowers of the time too.
Beginning in 1915, the bride looks like she has just walked off the set of Downton Abbey as the dress seems to lengthen decade by decade.
This trend seems to cease in 1955 however, before lengthening again as we get closer to today.
One style the model seems to enjoy in particular is the punk puffy dress of 1985, complete with Madonna-esque make up and hair.
The world's most expensive wedding singers

Show all 12
Register for free to continue reading
Registration is a free and easy way to support our truly independent journalism
By registering, you will also enjoy limited access to Premium articles, exclusive newsletters, commenting, and virtual events with our leading journalists
Already have an account? sign in
Register for free to continue reading
Registration is a free and easy way to support our truly independent journalism
By registering, you will also enjoy limited access to Premium articles, exclusive newsletters, commenting, and virtual events with our leading journalists
Already have an account? sign in
Join our new commenting forum
Join thought-provoking conversations, follow other Independent readers and see their replies